Business
Archive
Youth
California law spurs other states to propose student-athlete compensation bills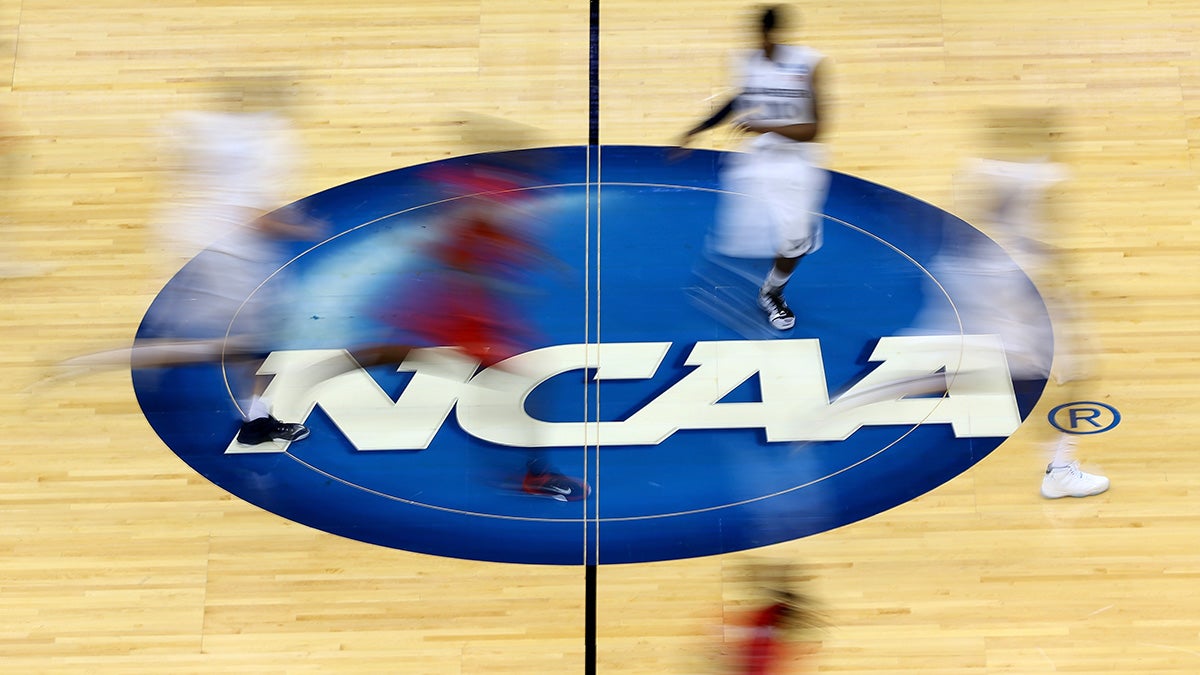 Many states across the country have started crafting bills that mirror California's Fair Pay to Play Act, which will allow student-athletes to make money off of their name, image and likeness (NIL), but does not allow a school to pay the athletes themselves.  


During an episode of HBO's "The Shop," California Gov. Gavin Newsom on Sept. 30 signed the country's first pay-to-play law (SB 206), which will have massive implications on the future of student-athletes and the NCAA. 
Student-athletes at public and private colleges and universities located in California will be allowed to market and profit from their name, image, and likeness beginning Jan. 1, 2023. Additionally, student-athletes will be able to accept endorsements, be compensated for their autograph and to hire agents. 
All of which is not allowed under current NCAA bylaws.
"Colleges and universities reap billions from these student-athletes' sacrifices and success but block them from earning a single dollar," Newsom said in a statement.  
The California law prohibits the NCAA, universities and conferences from punishing students for reaching such deals. 
In South Carolina, state Sen. Marlon Kimpson and Rep. Justin Bamberg are ready to push a similar pay-to-play bill when the General Assembly reconvenes in January. The proposal would allow the state's largest schools to pay $5,000 a year in stipends to athletes in certain profitable sports like football and basketball if they maintain good academic standing. Additionally, it would allow other athletes who are eligible for scholarships, but not the stipend, to earn money from their name, image or likeness. The bill would also compensate players for hourly work and establish a fund to assist players who suffer from sports-related injuries later in life.
Congressman  and former Ohio State player Anthony Gonzalez is preparing to propose a new national law to give college athletes the opportunity to make endorsement money. 
In March, North Carolina Congressman Mark Walker introduced the Student-Athlete Equity Act, a bill that would amend the federal tax code to remove the NCAA's tax-exempt status if it prohibits college athletes from profiting from the use of their names, images, and likenesses. 
During the next legislative session, Colorado and Washington are expected to propose bills that would allow college athletes to be paid. The proposal from Colorado from state senators Owen Hill and Jeff Bridge, does not require athletes to be paid. 
New York state Sen. Kevin Parker proposed a bill in September that would give college athletes the ability to sell the rights to their own names, images and likenesses. Unlike SB 206, the New York bill college would require college athletic departments to give a 15% share of annual revenue to student-athletes.
Just hours after Newsom put pen to paper, Florida House Democratic Leader Kionne McGhee of Miami filed HB 251, which would allow college athletes to receive endorsement deals and hire agents. The proposal was filed for the 2020 legislative session. 
"This is about fairness,"McGhee said in a statement. "The current NCAA rules prevent these highly skilled adults from earning a living while others get rich off their free labor."
McGhee's bill would take effect July 1, 2020. The bill would prevent the NCAA and colleges from barring athletes from earning money off their name, image or likeness, and allow athletes to hire agents licensed by the state. 
"It was inevitable that this would have occurred," said Michael Rueda, head of the U.S. sports practice at international law firm Withers, in a statement. "There is movement on a number of fronts. California is, in essence, the first actor with respect to this type of legislation. Like anything else, if you get enough of a groundswell within different states, amateur rules will have to be addressed or changed in some fashion."
"You'll see more of this," Gregg Clifton, principal and co-leader of the Jackson Lewis Collegiate and Professional Sports Practice Group, told U.S. News and World Report. "You'll see more states and state legislators get out in front of this and try to step forward, from their perspective, to help student-athletes take advantage of their marketing opportunities."
What about the NCAA? 
The NCAA does not support SB206. The organization released a statement on Sept. 30 following Newsom's announcement. 
"As a membership organization, the NCAA agrees changes are needed to continue to support student-athletes, but improvement needs to happen on a national level through the NCAA's rule-making process. Unfortunately, this new law already is creating confusion for current and future student-athletes, coaches, administrators and campuses, and not just in California. 
"We will consider next steps in California while our members move forward with ongoing efforts to make adjustments to NCAA name, image and likeness rules that are both realistic in modern society and tied to higher education.
As more states consider their own specific legislation related to this topic, it is clear that a patchwork of different laws from different states will make unattainable the goal of providing a fair and level playing field for 1,100 campuses and nearly half a million student-athletes nationwide."
What's next? The California law declares that the Legislature intends to "revisit this issue to implement significant findings and recommendations" from that group.  NCAA leaders expect to receive a committee's recommendations for changes by the end of October.
Nick Sheehy is a senior sports journalism major at Arizona State University
Related Articles
Signed California law sets up showdown with NCAA over student-athlete compensation
California lawmakers unanimously approve bill allowing college athletes to make endorsement deals
NCAA launches panel to examine paying athletes for their likeness
NCAA says amateurism is 'educational' while making millions off student-athletes
NCAA rulings on amateurism called 'absurd,' 'inconsistent'
Opinion: NCAA commission recommendations miss the forest for the trees
Judge's ruling upends NCAA, says group can't limit compensation for student-athletes
Opinion: It's time to end the notion of NCAA amateurism
Podcast: How does NCAA's amateurism rules impact a player like Zion Williamson?
Tags:
Anthony Gonzalez
,
bylaws
,
California
,
Colorado
,
compensation
,
Fair Pay to Play
,
Florida
,
Gavin Newsom
,
Gregg Clifton
,
HBO
,
image
,
Jackson Lewis Collegiate and Professional Sports Practice Group
,
Jeff Bridge
,
Justin Bamberg
,
Kevin Parker
,
Kionne McGhee
,
likeness
,
Mark Walker
,
Marlon Kimpson
,
Michael Rueda
,
name
,
NCAA
,
NIL
,
North Carolina
,
Ohio State
,
Owen Hill
,
SB 206
,
South Carolina
,
Student-Athlete Equity Act
,
The Shop
,
U.S. News and World Report
,
Washington