Business
Archive
Youth
California lawmakers unanimously approve bill allowing college athletes to make endorsement deals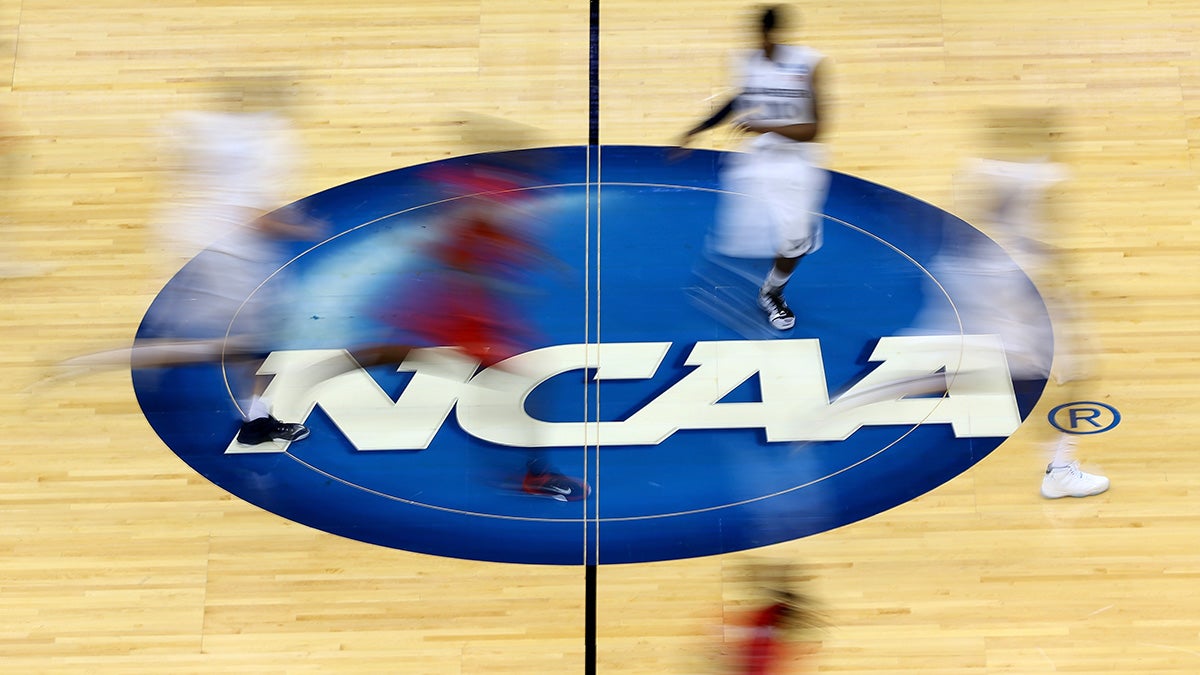 This story has been updated on Sept. 11, 2019
In the wake of California Senate Bill 206, also known as the Fair Pay to Play act, receiving almost unanimous approval (15-1) from the California Assembly Appropriations Committee, the College Athlete Advocacy Initiative (CAAI) released its first public service announcement highlighting the restrictions on college athletes and their inability to profit off their names and likenesses. Athletes ranging from LeBron James to Josh Rosen support the bill. 

On Sept. 10, the act cleared the State Assembly by a vote of 72-0. A version of the bill has already cleared the Senate. Once the two state chambers work out any differences, the legislation will be sent to Gov. Gavin Newsom to sign and would go into effect on Jan. 1, 2023.
The NCAA released a letter to the governor on Sept. 11 that called the act "untenable." In the letter to Newsom, the NCAA argued: "If the bill becomes law and California's 58 NCAA schools are compelled to allow an unrestricted name, image and likeness scheme, it would erase the critical distinction between college and professional athletics and, because it gives those schools an unfair recruiting advantage, would result in them eventually being unable to compete in NCAA competitions. These outcomes are untenable and would negatively impact more than 24,000 California student-athletes across three divisions.
"Right now, nearly half a million student-athletes in all 50 states compete under the same rules. This bill would remove that essential element of fairness and equal treatment that forms the bedrock of college sports."
SB 206 would allow NCAA student athletes in the state of California to profit off their names and likenesses. Currently, under NCAA bylaws, athletes are not allowed to receive compensation or profit off of their name and likeness. The NCAA made nearly $850 million off the 2018 NCAA men's basketball tournament alone in the 2017-18 fiscal year, and the athletes are looking to get a slice of the pie.
The PSA details a trio of high school athletes on their signing days. As the three students put their future schools' hats on their heads and sign the letter of intent, their faces go blurry, as if to remove their identity, symbolizing them giving away their name and likeness as they sign with a school.
According to the CAAI news release, former college stars Rosen and Nigel Hayes sent letters, in conjunction with CAAI, to the California Legislature in support of Fair Pay to Play.
In his letter, Rosen wrote: "Universities use college athletes as vehicles for marketing, fundraising, and endorsement opportunities. Yet, athletes cannot use their own name, image or likeness for profit. ... This is not only morally reprehensible, but I find it unacceptable that we allow our institutions of higher education to engage in this type of blatant exploitation without consequence."
LA Lakers star  James and NFLPA Executive Director Demariuce Smith are others to voice their support of SB 206.
Check this out!!! https://t.co/I3e5I44j6c

— LeBron James (@KingJames) September 5, 2019
Everyone is California- call your politicians and tell them to support SB 206! This law is a GAME CHANGER. College athletes can responsibly get paid for what they do and the billions they create.

— LeBron James (@KingJames) September 5, 2019
All athletes should stand as ONE in support of @NCPANOW and #SB206 in California to fairly compensate all college athletes for the revenue they generate as workers. College players have been taken advantage of long enough. Contact your lawmaker here: https://t.co/I5egeu1clH

— DeMaurice Smith (@DeSmithNFLPA) September 5, 2019
CAAI plans to continue to release content regarding the inequalities of college athletes.
"The NCAA has manipulated public perception with misleading and inaccurate information for years while they hide the disturbing realities of this business," CAAI Executive Director Tim Nevius said. "Our advocacy campaigns will leverage social media and use creative means to expose the truth and empower people to take action, including college athletes themselves."
After the bill passed the California state senate earlier this year, NCAA president Mark Emmert said California schools could be barred from competing in NCAA Championships.
"We recognize all of the efforts that have been undertaken to develop this bill in the context of complex issues related to the current collegiate model that have been the subject of litigation and much national debate," Emmert said in a letter to the chair of the two California State Assembly committees.
"Nonetheless, when contrasted with current NCAA rules, as drafted the bill threatens to alter materially the principles of intercollegiate athletics and create local differences that would make it impossible to host fair national championships. As a result, it likely would have a negative impact on the exact student-athletes it intends to assist."
According to the New York Times, similar bills are under consideration in Washington and Colorado.
TJ Mathewson is a senior journalism student at Arizona State University
Related Articles
NCAA launches panel to examine paying athletes for their likeness
NCAA says amateurism is 'educational' while making millions off student-athletes
NCAA rulings on amateurism called 'absurd,' 'inconsistent'
Opinion: NCAA commission recommendations miss the forest for the trees
Judge's ruling upends NCAA, says group can't limit compensation for student-athletes
Opinion: It's time to end the notion of NCAA amateurism
Podcast: How does NCAA's amateurism rules impact a player like Zion Williamson?