Business
NCAA rulings on amateurism called 'absurd,' 'inconsistent'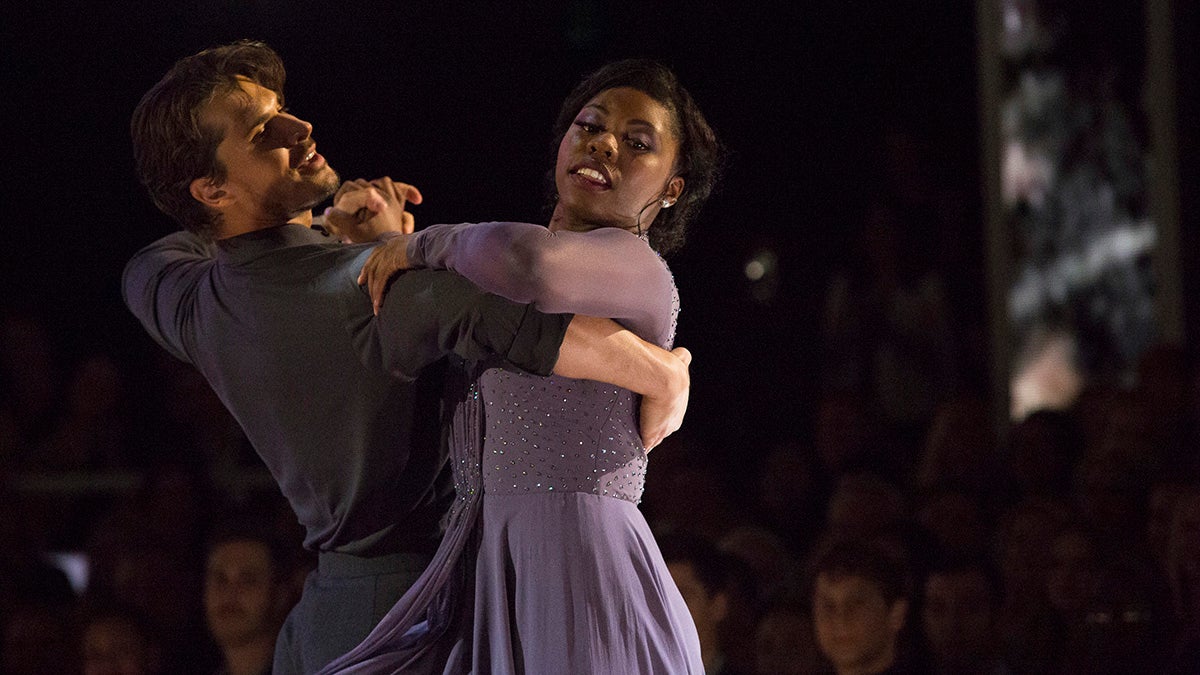 Since its founding in 1906, the NCAA has made "amateur athletics" one of its core beliefs. Amateurism in sports had taken a foothold in the previous century and it made sense for the new organization in charge of college sports to adapt the amateur model.
It's a drastically different world in 2018 and the NCAA's steadfast belief in "amateur" athletics has created problems that the organization struggles – and often fails – to administer. Its rulings on a variety of individual cases has muddied the waters. College swimmers who win Olympic medals can keep prize money given by USA Swimming. A student-athlete can be a pro baseball player and still compete in another NCAA sport (as long it's not baseball). The amateur rules have slowly evolved but their application is often inconsistent.
These two examples offer the best contrasting illustrations of the NCAA's murky and fluid amateurism rules.
Notre Dame guard

Arike Ogunbowale

, who made buzzer-beating baskets at the Women's Final Four to give the Fighting Irish the national championship last month, has one more season of eligibility. She's also appearing on this season's athletes edition of ABC's "

Dancing With The Stars

." Contestants earn at least $125,000 for appearing and  $325,000 if they win.

In August 2017, Central Florida's

Donald De La Haye, the team's backup kickoff specialist, was given a choice by the NCAA – either stop making money from videos posted to his YouTube account or give up his scholarship. The NCAA decided that he was making money by referencing his status as a student-athlete and depicting his football skill or ability. De La Haye, a marketing major, was sending his YouTube profits to his family and said that he had "worked so hard" to build up an online following that was turning a profit. Following the NCAA's ruling, the school ruled De La Haye ineligible.
The NCAA issued a waiver for Ogunbowale that prohibits her from participating "in commercial promotions for the show" and allows her to receive prize money "only for her dancing achievements, unrelated to her basketball abilities."
In the Ogunbowale decision, "Pay is what the NCAA defines it to be and that's the principle they are using – 'She's not making money off her image because we say she's not,'" said Andy Schwarz, an antitrust economist with a subspecialty in sports economics.
The NCAA's ruling regarding Ogunbowale has befuddled many administrators and observers. Ogunbowale became famous because of her unprecedented heroic shots at the Final Four. It's highly unlikely that she would have been selected by the show's producers if her name didn't have cachet.
"It's absurd, absolutely absurd and it just illustrates the inconsistency of the NCAA's stance on amateurism," said Gerald Gurney, an assistant professor of adult and higher education at Oklahoma and a member of the Drake Group. "Allowing Ogunbowale to be on this show smacks of a public relations decision. It allows a women's basketball player to benefit in ways the NCAA doesn't allow other athletes, especially football and men's basketball players, to benefit."
When contacted for comment on the Ogunbowale ruling, the NCAA provided its original statement but declined to expand on its decision making, citing ongoing litigation of several cases involving the issue.
The Ogunbowale and De La Haye stories could be explained away as isolated incidents. However, the NCAA has a long history of arbitrary decisions in terms of determining amateurism.
Schwarz referenced a report published in 1929 by Cornell University pointing out the strains of the amateur collegiate system and described it as trying to "jam a twenty-million-dollar industry into a vacant-lot ideology."
As a senior in 1990-91 for the defending national champions, UNLV's Greg Anthony gave up his scholarship and paid his own tuition. He had started a successful T-shirt and silk-screening business but before his senior season the NCAA said he couldn't be on scholarship and run a business.
Jeremy Bloom was a first-team freshman All-American receiver and punt returner at Colorado in 2002. He was also a world-class skier who eventually became a three-time world champion, two-time Olympian, and 11-time World Cup gold medalist. His desire to pursue professional skiing while being on scholarship at Colorado led to a lengthy battle with the NCAA. He was eventually declared ineligible to play football because he had accepted endorsement money from skiing sponsors. (The NCAA has since changed its rules and allows a student-athlete to play professionally in a sport other than his/her collegiate sport.)
The NCAA's white-knuckle grip on amateurism is under attack like Custer at the Little Big Horn. The Commission on College Basketball was organized last September after the FBI announced indictments stemming from a three-year investigation of fraud and bribery in recruiting. Men's basketball – and in particular, the NCAA Tournament – is the NCAA's biggest money maker.
In late April, the commission's report straddled the fence on men's basketball players earning money via their name/image/likenesses (NLI). Committee chair Condoleezza Rice recently took a stronger stance, saying that student-athletes should benefit from their NLI rights. Rice, though, was befuddled by the NCAA's decision regarding Ogunbowale.
"I couldn't for the life of me understand the explanation," Rice told USA Today, "because obviously she's there because she hit two winning shots in two basketball games (in the women's Final Four), so that's the connection."
Rice's committee had several college basketball problems to solve. Ironically, one is the sport's so-called "black market" in recruiting. It's a "black market" that many believe has flourished because of the NCAA's entrenched position on amateurism.
Kylia Carter, the mother of Wendell Carter, who is entering the NBA Draft as a likely first-round pick after one season at Duke, testified before the Knight Commission earlier this month and minced no words.
"(The NCAA) is the only system I have ever seen where the laborers are not being compensated for the work that they do while those in charge receive mighty compensation," said Carter, who played basketball at Ole Miss. "The only two systems I've known that to be in place is slavery and the prison system."
Schwarz doesn't agree with the slavery metaphor but has another analogy, comparing the current system to indentured servitude. "An athletic scholarship – a full ride for the sports that give those – is an opportunity for a free education in exchange for the labor as an athlete," he said.
Fair compensation for student-athletes in the profit-making sports has led to a "pay for play" solution which would likely lead the public to consider football and men's basketball as semi-pro minor leagues. The NCAA's current "collegiate model" of amateurism is on the opposite side of the spectrum. In the middle is the Olympic model. Thirty years ago, the Olympics stopped trying to enforce amateurism and allowed athletes to profit from their name/image and likeness.
Donna Lopiano, the former women's athletic director at Texas and former CEO of the Women's Sports Foundation, believes that allowing NLI rights would help solve some of the NCAA's problems.
"The (schools) have chosen to restrict the freedoms of the athletes unfairly," Lopiano told The Athletic. "It is a system … that if you want to play, and have this path to professional sports, you have to give up your name and image."
In November, the Drake Group issued a harsh statement that blamed the NCAA's "outdated amateur rules for criminalizing outside athlete compensation." The key portion of the statement pulled no punches:
"The NCAA and its member institutions have virtually forced the commission of these crimes by imposing compensation restrictions on athletes under the guise of 'amateur status.' 'Amateurism' is nothing more than an NCAA overly broad mechanism that allows multi-million-dollar coaches and extraordinarily well-compensated athletic directors to earn lavish salaries and perks while institutions of higher education receive tax deductible donations from exploiting the value of collegiate athletes they refuse to allow the same earning rights as other students."
Gurney, along with Lopiano and economist Andrew Zimbalist collaborated on the book "Unwinding Madness: What Went Wrong with College Sports and How to Fix It." He believes that the statement from the Drake Group, which is usually focused on academic integrity and issues in college sports, was important.
"The widespread commercialism that has been created, the issue of amateurism, those are just some of the important issues," he said. "The issue of amateurism, the issue of granting rights to the NIL to student-athletes is at the forefront.
"The NCAA's own core values support treating student-athletes just like other members of the student body. A student-athlete should own his name/image/likeness and be able to market it. That's just a basic freedom that Americans are accustomed to."
Wendell Barnhouse started his career as a sportswriter at 18 and spent the next four decades in newspapers writing and editing. From 2008-2015 he was the website correspondent for the Big 12 Conference producing written and video content. He has spent the last three years freelancing, most recently covering college basketball for The Athletic.
Related Articles
Opinion: It's time to end the notion of NCAA amateurism
Opinion: NCAA commission recommendations miss the forest for the trees
NCAA report: Men's college basketball 'deeply troubled'
Opinion: Commission recommendations welcome, but face tough road to acceptance