Why this matters
The NCAA needs a consistent approach to stop pretending it is about amateurism and take a closer look at implementing the Olympic model.
Last week, at the University of Colorado, I sat next to George King, a star basketball player who graduates in a few weeks, and will likely take his talents to the NBA.  At a public event exploring the compatibility of big-time athletics and academics hosted by the Buffaloes' athletic department, King described a recent experience of seeing his jersey – a Nike replica bearing his number and name – on sale for $75 at the campus bookstore.  King is a captivating storyteller and described teasing the student working the cash register, pointing out the absurdity of having to pay for his own jersey. He pretended to pressure the student, who recognized him, of course, into giving it to him for free.  (He paid the 75 bucks.)
We've heard this story before, for decades, and with frequency.  Mitch Albom wrote compellingly about walking the streets of Ann Arbor in the early 1990s with Michigan star Chris Webber, who would point out his jersey for sale in storefront windows.  UCLA star Ed O'Bannon and his legal team helped the phrase "name, image, and likeness" become a familiar part of our college sports vocabulary when they took on EA Sports' NCAA video games. Neither man made any money from the sale of those jerseys or use of their images.
On the other side of King that night in Boulder sat his coach, Tad Boyle.  Boyle expressed his support for changing NCAA rules to allow athletes to profit off their likeness, as their schools and coaches do.  A major stakeholder – a head coach at a Power 5 school – advocating for athlete endorsements is new, and we should pay attention.
Proponents of this change to the rules of amateurism call it the "Olympic Model."  Under this model, athletes would be able to sign commercial endorsement deals and accept money from private individuals, and schools wouldn't have to go through the hassle of figuring out how to pay the players.
The Olympic Model is a great first step toward proper compensation of revenue-producing athletes.  But looking to the Olympics allows us to do something more: it provides the opportunity to discover a sobering reality of collegiate amateurism.
Not only do the Olympics provide a nice model for the NCAA to follow and move away from amateurism, but the Olympics also reveal who really benefits from collegiate amateurism—the non-revenue athletes whose academic and athletic experiences are subsidized by revenue athletes.
This next analytical step may come as a surprise: the money that makes possible countless Olympic dreams is revenue generated by college basketball players in the NCAA Tournament each spring and the college football players on the field in the fall.  We call this system that benefits "non-revenue" athletes – athletes in Olympic sports at the expense of "revenue" athletes like basketball players – "amateurism." And guess what? At times, non-revenue and revenue athletes play by different "amateur" rules.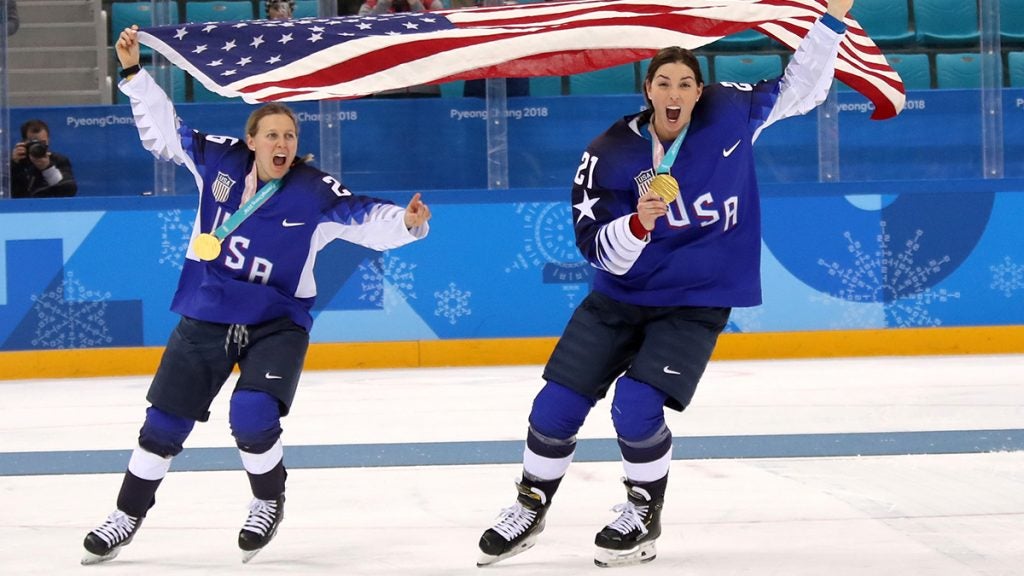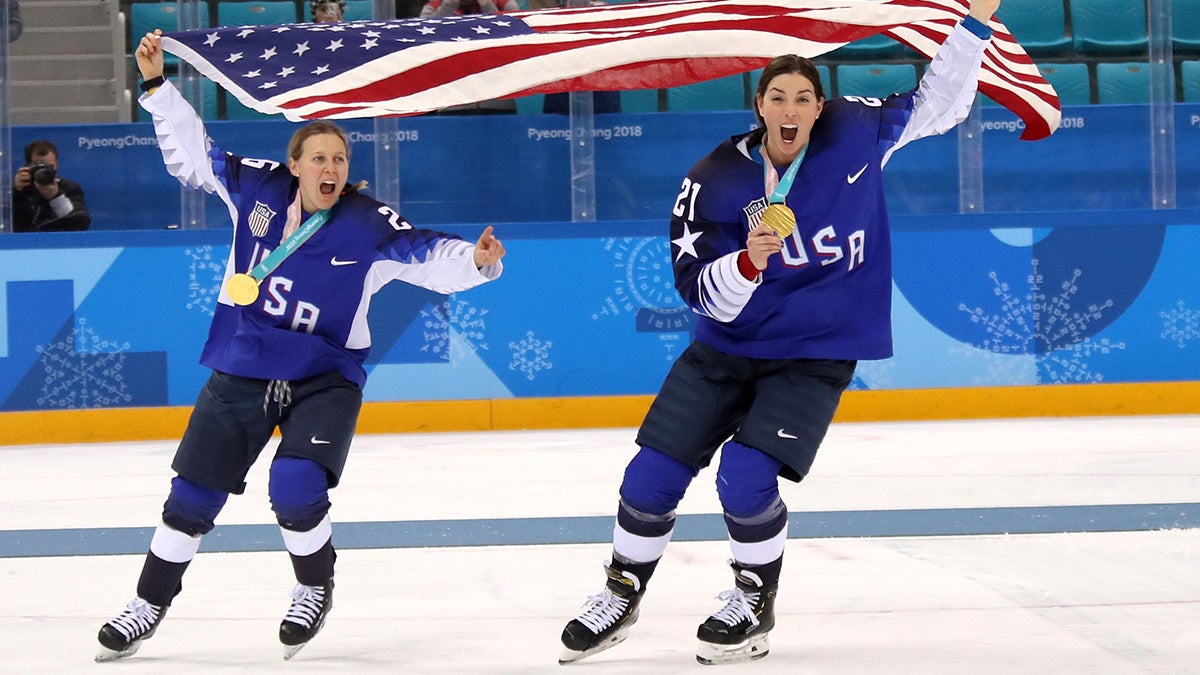 Take, for example, the American women's hockey team that captured gold in the Pyeongchang Winter Games.  Every athlete on the national team roster played or plays in the National Collegiate Athletic Association.  NCAA women's hockey is the developmental pipeline for Team USA. Their college championship tournament, the Frozen Four, is subsidized by the "Final Four."
Student-athletes in non-revenue sports like hockey obtain full scholarships, enjoy elite training environments and big-time competition, all courtesy of revenue generated, and redistributed across all college sports programs, by March Madness—about $1 billion each year.
I am a beneficiary of collegiate amateurism.  As a runner at the University of North Carolina, I was fortunate enough to have been one of these subsidized athletes.  I capitalized on both elite athletics and academics, turning pro in my sport and earning my PhD. Now I study the hypocrisy and corruption of college sports, how we got here, and how we might reform the system going forward.
The Olympics offer a healthier model.  The Games and the Final Four offer a striking contrast in the evolution of amateur sports, and the NCAA could stand to learn a thing or two from the Olympic movement, instead of clinging to its absolutist insistence that college players not share in the fruits of their labor.  We should listen to the George Kings and Tad Boyles.
The NCAA's stance has facilitated an underground labor market, not unlike the Olympic operation employed by shoe companies – and fueled by sibling rivalry in the case of adidas and Puma – in the "shamateur" era of global athletics, the 1960s and 1970s.
Star college basketball players cannot sign endorsement deals, profiting off their valuable names, images, and likenesses.  Instead their schools and coaches do.  For much of its history, the Olympics included a similar amateur code prohibiting commercial endorsements, forcing athlete compensation underground.  When Tommie Smith and John Carlos made their powerful podium protest at the 1968 Mexico City Games, their black-socked feet represented global poverty.  But the athletes made sure to place their Pumas alongside them on the podium; both were receiving under-the-table payments with the understanding the shoe company would enjoy a return on investment—advertising on this televised, global stage.
The International Olympic Committee confronted the hypocrisy head-on.  At the Baden-Baden Olympic Congress in 1981, delegates voted to remove the amateur code from the Olympic Charter and create the Athletes' Commission.  Despite doomsday predictions that professionalism would kill the Olympics—with the idea that athletes' amateur purity was what made the Games compelling—they have obviously survived and thrived in the professional age.
While the Olympics abandoned amateurism, the NCAA doubled down, manipulating its amateur code to police athletes in the revenue sports for the benefit of athletes in the non-revenue sports.
It isn't just that some of us get a wonderful education and athletic experience, but some athletes are also able to leverage their college athletic regime into a profitable Olympic appearance.  At the 2016 Rio de Janeiro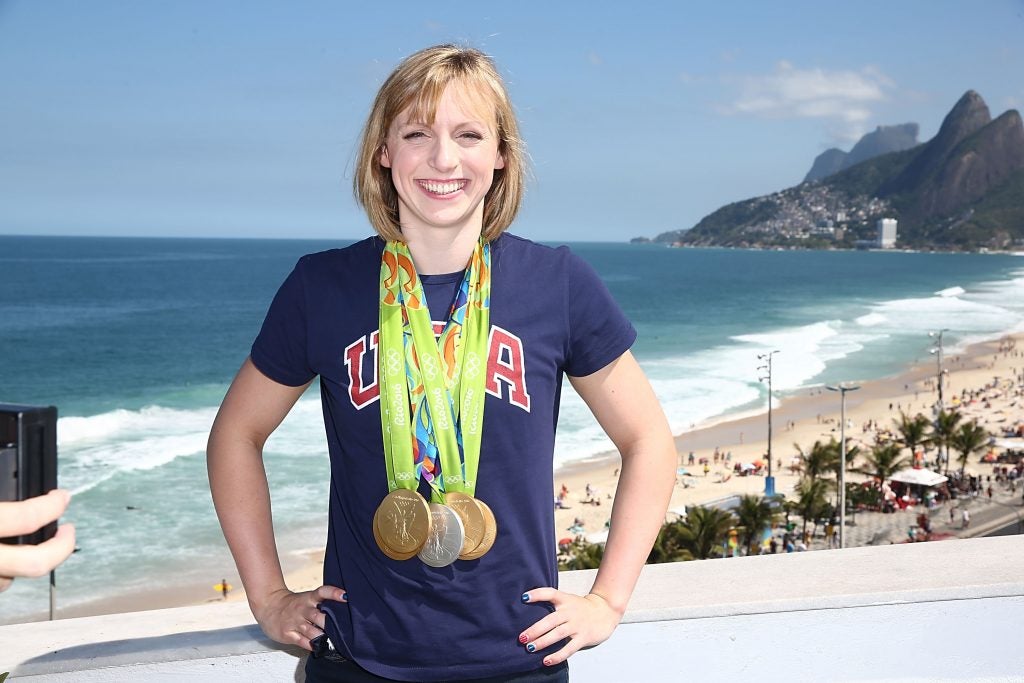 Olympic Games American swimmer Katie Ledecky made six figures and returned to Stanford University's swim team, her amateur eligibility intact.  Ledecky turned pro this spring, signed with an agent, and is taking her time weighing her endorsement options as she trains for Tokyo 2020 and completes her degree.
Contrasting the experiences of basketball player George King and swimmer Katie Ledecky, both of whom will earn degrees and become pro athletes, reveals who is monitored, controlled, and criminalized by, and who benefits from, amateurism.
This bifurcated system in American college sports also includes disparate educational experiences and outcomes, and, yes, the divide correlates with race.  Those who benefit from collegiate amateurism are mostly white; those who do not – and, meanwhile, subsidize the educational and elite athletic experiences of the predominantly white Olympic athletes like the gold medalists in Rio and Pyeongchang – are disproportionately black.
What's more, plenty of the Olympic athletes subsidized by college basketball and football programs compete for other nations.  Our universities have eagerly recruited international athletes, who help teams win and help coaches – an increasing number of whom are also foreigners – keep their jobs. Like the Americans who beat them out for the gold, nearly the entire Canadian women's hockey team is made up of past and present NCAA players.  At the 2017 women's hockey world championships, of the 184 athletes competing, 82 athletes representing 13 countries played or planned to play in the NCAA.  And it's not just the women; 82 Europeans played NCAA Division I men's hockey in 2017.
According to the NCAA, more than 17,000 international athletes are currently playing sports – and almost always Olympic sports – at schools across the nation.  That's because the only place in the world that has, for better or for worse, a commercialized, amateur, billion-dollar sports industry is the United States.  Our higher education system, to be precise.
Earlier this year, I wrote that we should understand the big-time college sports system as 21st-century Jim Crow. This is grander than an American tale. The Jim Crow divide in college sports reflects a global color line, with black American athlete labor subsidizing white American, European, and Commonwealth athlete privilege.
It's time we revisit and redefine outdated, hypocritical notions of college amateurism, and come up with a consistent approach that doesn't continue to exploit disproportionately black basketball and football teams, the ones earning the resources that allow everyone else to flourish.
Victoria Jackson is a sports historian and lecturer of history in the School of Historical, Philosophical, and Religious Studies at Arizona State University.
Tags:
Adidas
,
amateurism
,
Baden-Baden Olympic Congress
,
Canadian women's hockey team
,
Chris Webber
,
Ed O'Bannon
,
George King
,
John Carlos
,
Katie Ledecky
,
March Madness
,
Mexico City Olympics
,
Mitch Albom
,
NCAA
,
non-revenue
,
Olympic model
,
Olympic Movement
,
Puma
,
Pyeongchang Winter Games
,
Tad Boyle
,
Tommie Smith
,
U.S. Women's hockey team
,
Victoria Jackson