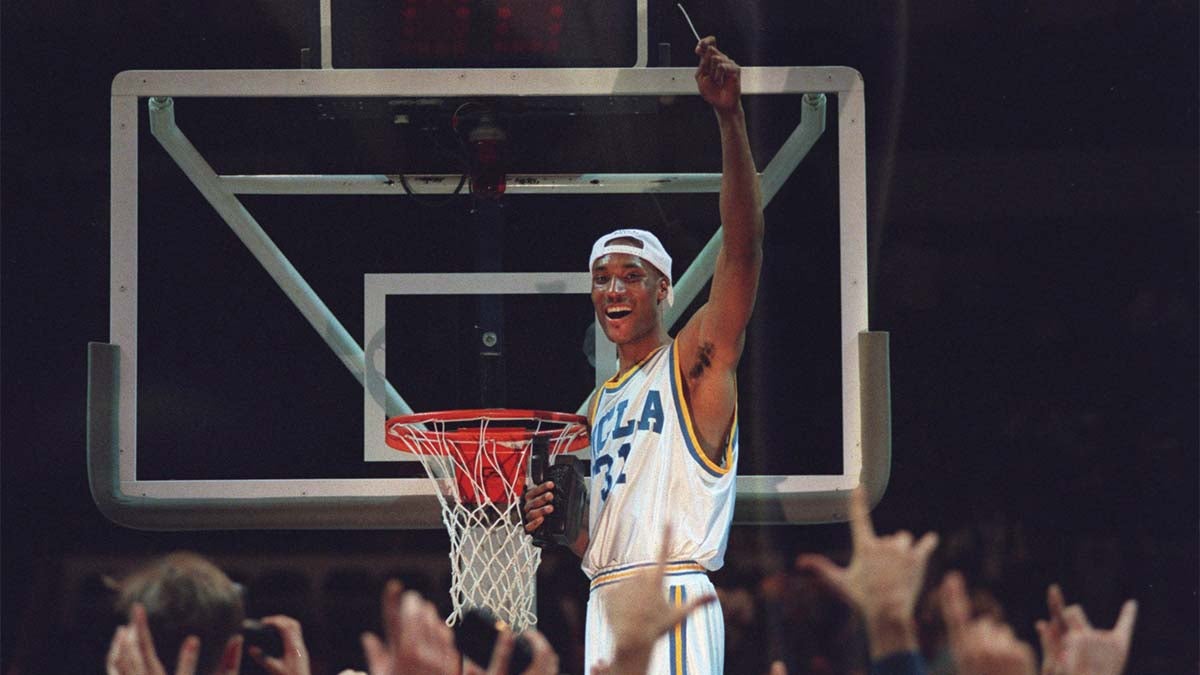 The NCAA is looking at ways to compensate athletes for their likeness, names and images after years of resistance that included fighting an antitrust lawsuit by former UCLA basketball player Ed O'Bannon.

In 2009, O'Bannon,  the Most Outstanding Player on UCLA's 1995 title team, sued the NCAA and EA Sports after they used the likenesses of athletes to sell college sports video games.
In an interview last year, NCAA President Mark Emmert assured people that collegiate athletes would not get paid. Emmert said he believed if collegiate athletes in sports such as football and basketball were paid it would alienate athletes in sports who did not make as much money.
Currently, collegiate athletes are not paid for their likeness, names and images. Athletes who attend Power Five schools can however, get cost of attendance checks.
A bill to allow collegiate athletes to profit from the use of his or her name passed a legislative hurdle in the California Assembly's Committee on Higher Education on a 9-0 vote on July 10. The Fair Pay to Play Act would prohibit California schools from taking away scholarships or eligibility from athletes who use their fame to make money. If passed, the proposal would also allow athletes to hire an agent to represent them in business deals without losing their eligibility.
The cost of attendance checks policy was created to help athletes who still needed financial aid assistance outside of the money they received via scholarship from the university. The money Power Five athletes received as a part of cost attendance ranges from $2,000 to $5,000.
The NCAA is not looking at cost of attendance policy changes, but exploring the possibilities of additional compensation for athletes for the use of their likeness. Such a policy would also benefit athletes at other Division I schools who do not receive cost of attendance money as well as those attending Division II and III schools.
Emmert and the NCAA Board of Governors have created a Federal and State Legislation Working Group consisting of members from all three NCAA divisions, including a few student athletes. The group's goal is to examine federal and state legislation regarding likeness, images and names.
The group is led by Big East Commissioner Val Ackerman and Ohio State athletic director Gene Smith.
"While the formation of this group is an important step to confirming what we believe as an association, the group's work will not result in paying students as employees," Smith said on NCAA.com. "That structure is contrary to the NCAA's educational mission and will not be a part of this discussion."
The group wants to keep the lines between professional and collegiate sports while also trying to improve the alignment of student-athletes with the general student body.
An update on the legislation will be provided in August while the final report is due in October.
Lamar Smith is a graduate student in the sports journalism program at Arizona State University
Related Articles
NCAA says amateurism is 'educational' while making millions off student-athletes
NCAA rulings on amateurism called 'absurd,' 'inconsistent'
Opinion: NCAA commission recommendations miss the forest for the trees
Judge's ruling upends NCAA, says group can't limit compensation for student-athletes
Opinion: It's time to end the notion of NCAA amateurism
Podcast: How does NCAA's amateurism rules impact a player like Zion Williamson?