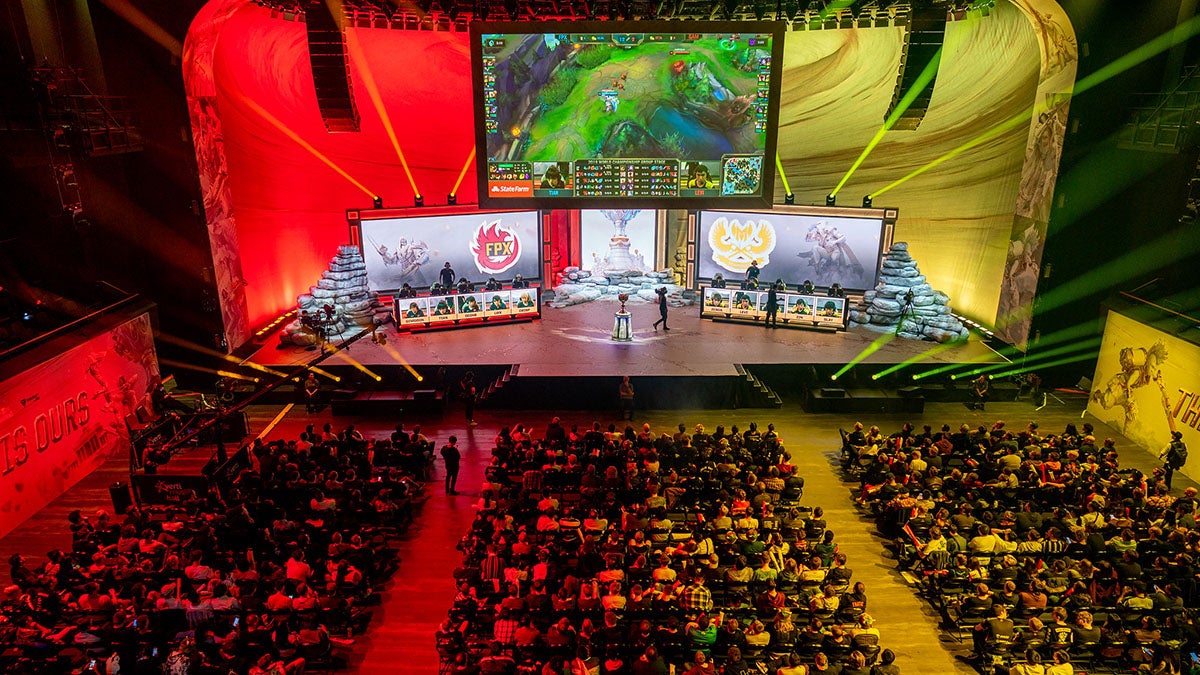 "League of Legends" has ruled the world of Multiplayer Online Battle Arena (MOBA) esports for much of its 10-year lifespan, but the game's developer, Riot Games, might be signaling a desire to move into other esports genres after the company announced it is developing multiple new titles.

Riot Games announced five additional titles to its catalogue during a live stream celebrating their flagship game's 10 year anniversary. The news captivated fans of Riot Games at a time when many were focused on the "League of Legends" World Championships, a month-long tournament pitting the best teams from each region for the title. 
Each game Riot unveiled belongs to a different genre, many of which already have several esports leagues. While Riot Games has not explicitly stated its intention to start leagues for each of the new titles, the company's current success makes the possibility intriguing.
After all, reaching around 8 million peak concurrent users in "League of Legends" each day is impressive for a game in its 10th year. A  CNBC report explained how those numbers have transformed the game into one of the best esports investments in the ecosystem. Roundhill Investments CEO Will Hershey pointed to the game's endurance as a factor in its value to investors during a phone call with CNBC.
"I think when we look at which esports people need to pay attention to, not every game title is created equally, and you need to look at games with a sustainable ecosystem," he said. "I think what you have with "League" is an audience and a player base that is both casual and into the competitive side of esports."
With so many investors interested in "League of Legends," Riot Games has shown a first-rate ability to manage both their game and esports league. The new titles aren't guaranteed the same success, but they come with a respected pedigree among gamers.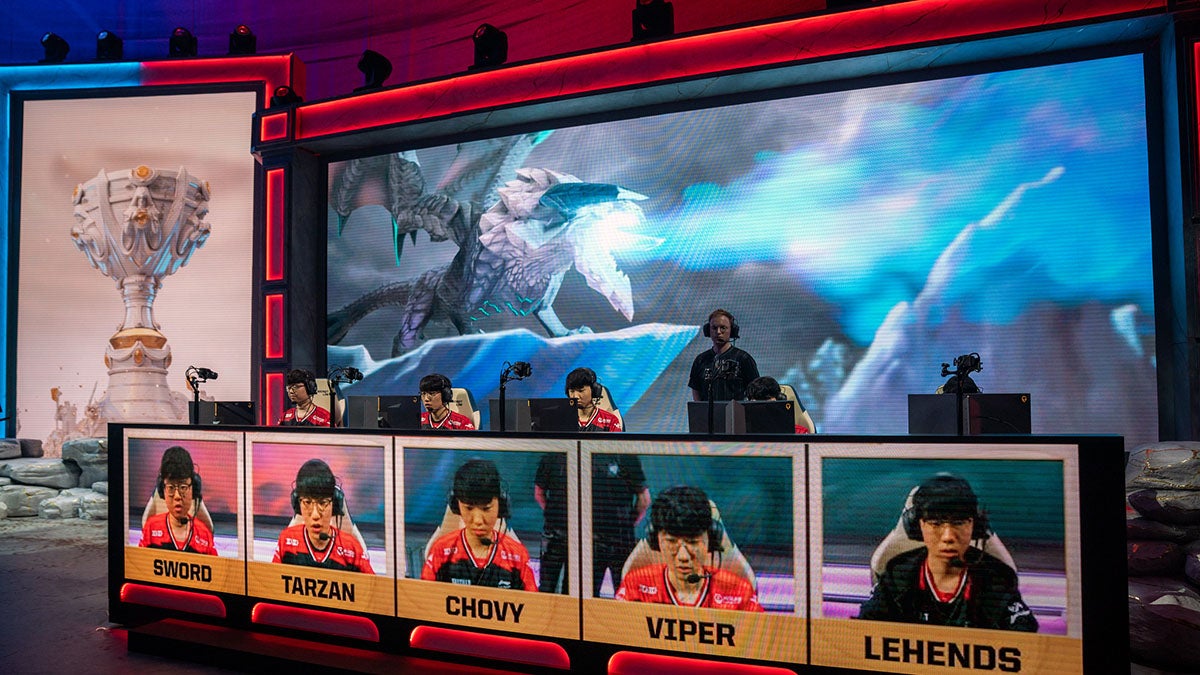 Competing with the kings of card games
The first new title, and the only one with a timeframe for its release, is "Legends of Runeterra" — a strategy card game in which players craft digital decks and pit them against each other. Gamers can already pre-register for access to the PC game's closed beta test, but the full game and its mobile version won't get a full release until 2020. 
Many players are already streaming the game on Twitch, and the day after it was announced, "Legends of Runeterra" was the second most watched game on Twitch with 115,000 viewers during midafternoon.
The game is set in the same world as "League of Legends," leaning on well-known characters and expanding on the world's different civilizations. Its gameplay blends various mechanics similar to those found in other popular card games, with a heavy emphasis on creative deck building and strategic decision making.
There are dozens of different takes on the card game genre, but only two have established professional esports scenes: Blizzard Entertainment's "Hearthstone" and Wizards of the Coast's "Magic: The Gathering." 
The former launched in 2014, and Blizzard currently runs both a professional Grandmasters league and the Collegiate Championship. The professional league features 48 of the top players in the world competing for a $500,000 prize pool while the collegiate league is open to players across all skill levels.
"Magic: The Gathering" has existed as a physical card game since 1993 with an in-person "Pro Tour" since 1996. More recently, Wizards of the Coast released "Magic: The Gathering Arena," a PC version of the game that the company has used to host multiple esports tournaments. The Magic Pro League features 32 players from around the world who compete in weekly league matches and larger tournaments called Mythic Championships. Millions of dollars are at stake during the season in addition to the chance to compete for a world championship.
While there is no clear-cut ranking for the most popular or successful esports, The Esports Observer's ranking of top 10 games by total prize pool puts "Hearthstone" and "Magic: The Gathering" at No. 8 and No. 9, respectively. Riot Games' "League of Legends," meanwhile, is No. 4. 
Riot Games developers have already said during a panel that they want any competitive esport scene for "Legends of Runeterra" to develop organically.
"We don't think we should force onto a community whether or not a game becomes an esports," Riot Games Art Director Alex Lehmann said. "What we should build is exciting gameplay. And if the players decide that it's something they would want to compete in, then it should happen organically."
However, during the same panel, developer Steve Rubin said Riot would do support a competitive for "Legends of Runeterra" scene if one emerged. He added that the company will include a ranked mode for the game in 2020 that will serve as a testing ground for potential competitive esports.
Taking aim at first-person shooter games
The second new, potential esport in development is codenamed "Project A" by Riot Games. A press release describes it as "a stylish, competitive, character-based tactical shooter for PC" that is "set on a beautiful near-future Earth and has a lethal cast of characters, each with unique abilities that create tactical opportunities for their gunplay to shine." 
More information on the title is coming in 2020, but esports insider Rod "Slasher" Breslau revealed additional information from his sources with knowledge of the game. On Twitter, he said the game is meant to be a spiritual successor to the iconic first-person shooter "Counter-Strike" with some elements of Blizzard's "Overwatch." He added that current playtesters have heaped praise on the game, despite its early stage of development.
Riot has had several current and former pro CS players, and former pro Overwatch players try out and playtest Project Ares over the past year, which has been in development for several years, sources said. they have all given it nearly unanimous praise https://t.co/LfBrdpBgnU

— Rod Breslau (@Slasher) October 16, 2019
At the same time, Greg Street, vice president of intellectual property at Riot Games, distanced the game from "Overwatch" comparisons, citing a few key mechanical differences.
While we are honored by comparisons between Riot's Project A and Overwatch, the two aren't really in the same genre. Project A is a tactical shooter. Lethality is high and you don't respawn. Map control and gunplay are key. The abilities are more about utility.

— Greg Street (@Ghostcrawler) October 17, 2019
Other details are limited to a few glimpses of gameplay, but both "Overwatch" and "Counter-Strike: Global Offensive" (the actual successor to "Counter Strike") are two of the largest esports in the world. The Overwatch League will soon enter its third year of operation, with each geolocated team playing at least a handful of games in their home markets for the first time since the league launched out of the Los Angeles based Blizzard Arena. Activision, which owns Blizzard, is also launching a similar league for its popular first-person shooter, "Call of Duty," in 2020
"CSGO," on the other hand, is developed by Valve Corporation, which takes a hands-off approach to the game's esports scene by not running any tournaments. Instead, third-party organizers have stepped in to run a number of successful tournaments around the world. Teams can qualify to play in major tournaments through a variety of methods, but the scene lacks the stable franchising model employed by the Overwatch League and Riot's League Championship Series.
It's hard to imagine what a "Project A" esport would look like when Riot has released almost nothing about the game, but there is an opportunity for a new first-person shooter to capitalize on problems plaguing existing titles.
"Overwatch," for example, has often struggled with game balance, creating long stretches of time where most high-skill players use only a limited number of the game's large cast of characters. This creates stale gameplay that turns away viewers who want to see more diversity. 
The game and league both introduced a role lock system due to the prevalence of a particular team composition, but players have always been frustrated with the speed at which Blizzard updates the game. Polygon's Cass Marshall listed examples of this slow patch cycle and cited player complaints on the subject.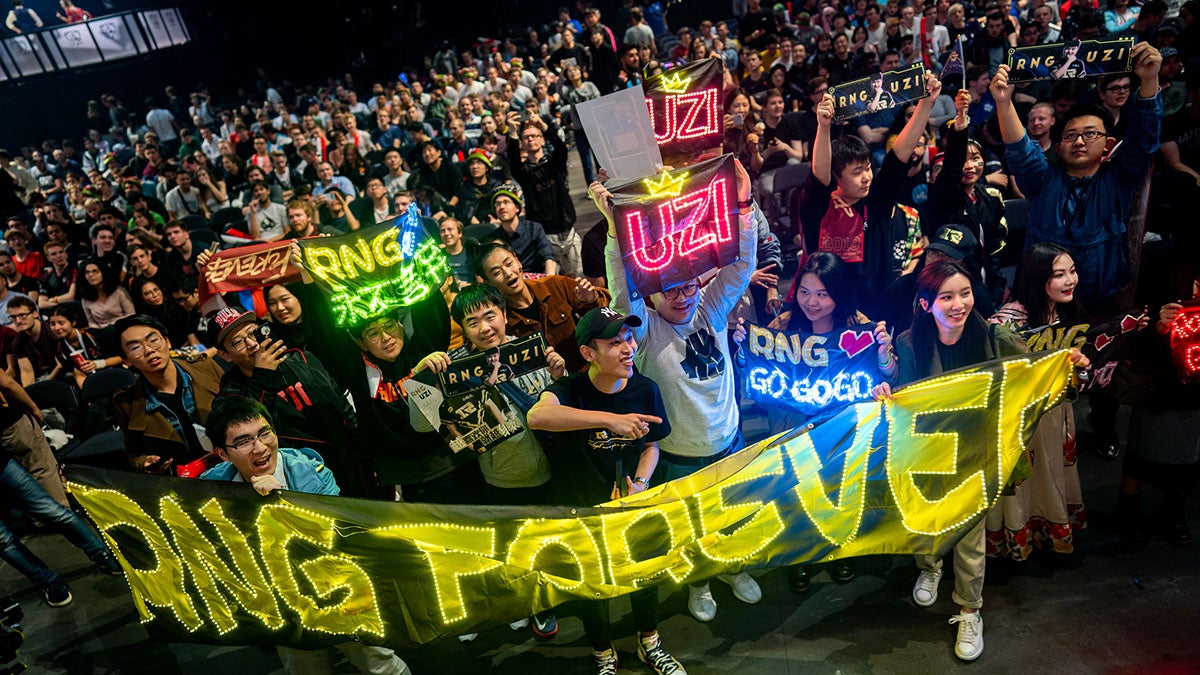 Riot, meanwhile, has a history of producing patches at a regular pace, though not every update creates the most balanced game environment. However, if "Project A" esports can offer an alternative to players who are frustrated with "Overwatch's" occasional staleness, it could erode the Overwatch League's success.
For "CSGO," the lack of developer support has created a number of problems. Andy Miller, CEO of NRG eSports, which recently transferred ownership of the team's "CSGO" roster to another organization, explained in a Reddit AMA why the entire scene is unstable. 
"CS sale was gut wrenching," Miller wrote. "We built that team the right way over a lot of years. Really like the guys, but the space is crazy. Totally owners fault. 100%. Salaries are dumb. Too hard to even look at it as a loss leader. We want NRG to be around for a long time and current day CS model wasn't going to help us get there."
Valve was also recently embroiled in a controversy concerning media rights after multiple prominent community members received Digital Millennium Copyright Act takedown notices when they attempted to re-stream the StarLadder Major Berlin 2019. The company backed a tournament organizer's right to stream the event exclusively, creating inconsistency throughout the scene.
Developer-regulated esports come with their own set of drawbacks but high levels of organization and consistency are advantages. If Riot Games started a league for "Project A," it could attract "CSGO" fans, players and team owners who want high-level first-person shooter competition with more direct developer involvement.
A new challenger approaches the fighting game community
Riot's final newly announced title with the potential to become an esport is a fighting game codenamed "Project L." The only known detail is that it is set in the "League of Legends" universe, with champions Ahri and Darius briefly shown as usable characters during the streamed announcement.
News of this game's existence leaked a bit before the official announcement. The industry took notice when Riot bought Radiant Entertainment in 2016, which was in the process of developing a game called "Rising Thunder." Then at the 2019 Evolution Championship Series (Evo 2019) — the latest edition of the world's largest fighting-game tournament — Evo founder Tom Cannon mentioned Riot's fighting game on stream. 
In addition to founding Evo, Cannon is co-founder of Radiant Entertainment and a current employee of Riot Games, so Breslau was quick to share the indirect announcement on Twitter.
Since the lineup of games changes slightly for each Evo, it's likely "Project L" will have a presence at the tournament whenever it is released. It's impossible to know whether fans and players of other fighting games will take to Riot's new title, but their involvement in the community presents the potential for new opportunities.
As it stands, many fighting-game players see far less financial success when compared to their peers in other esports. "Super Smash Bros. for Wii U" professional and current streamer Gonzalo "ZeRo" Barrios commented in a community conversation about how little money players are able to earn while playing competitive "Smash Bros"  because of a lack of support from the game's publisher, Nintendo. He cited the financial difficulty as a major reason he retired from competing before the latest entry in the franchise, "Super Smash Bros. Ultimate" released.
Nintendo should support the scene financially. Please don't be settled by social media support or other things. Ultimately other scenes are less successful, with developers who make way less, and receive WAY MORE SUPPORT

What's gonna happen is more people will "Retire" - like me https://t.co/fY3t65WknC

— Tempo ZeRo @ Motocross (@zerowondering) October 7, 2019
Other major fighting games, like "Tekken" and "Street Fighter," do have developer support, but their prize pools are much smaller than those found in other esports. "Tekken," for example, has a $185,000 prize pool for its entire season. Numbers are similar for most fighting games, as none compete with top-tier esports like "League of Legends."
Another positive aspect of "Project L" is that it is likely to use the GGPO netcode for online play. This open-source software, developed by Tom Cannon's twin brother Tony Cannon, has been utilized by numerous fighting games to create nearly lagless online play that is crucial for a thriving competitive scene. The ability to practice online, which some fighting games don't allow due to input lag, could be another attraction for players.
If Riot is willing to offer more support than other fighting-game developers and invest more into "Project L's" potential esports scene, the company could attract professionals who want to make more money in the genre.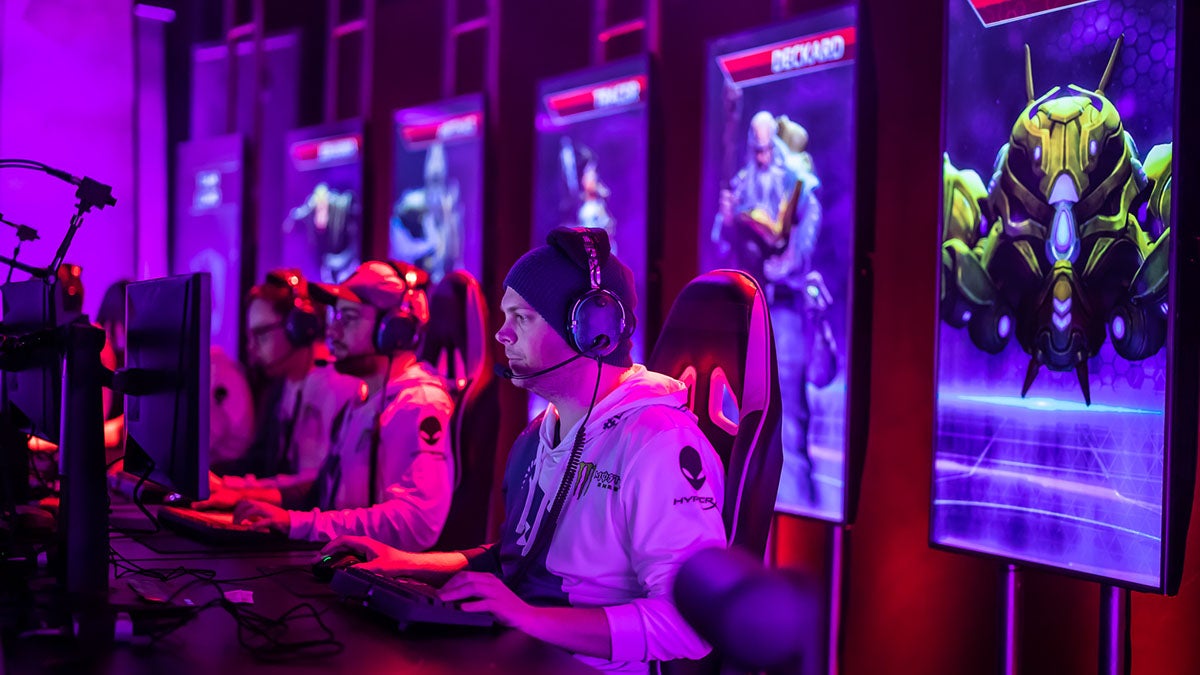 Failed attempts to branch out
There are plenty of potential opportunities for Riot to carve out space for their new titles in existing esports markets, but the potential for failure also exists.
Esports history's best example of this is Blizzard Entertainment's experience with their MOBA, "Heroes of the Storm." The title was released in 2015, six years after "League of Legends" and two years after Valve's MOBA, "Dota 2." It never really caught on the same way other games in the genre did.
While Blizzard did find a dedicated audience after launching both the Heroes Global Championship and the Heroes of the Dorm collegiate tournament in 2016, neither reached the same size as their competitors and Blizzard cancelled all "Heroes of the Storm" esports, scaled back work on the game and assigned developers on it to other games. Many professional gamers were blindsided by the moves and impacted financially.  
This is just a single example, but Riot has never attempted to manage more than a single esport since starting the "League of Legends" professional scene. If the company hopes to branch out into new spaces with its new games, it will have to do so carefully to avoid repeating mistakes from the industry's past.
Jason Krell is a masters of sports journalism student at Arizona State University
Related Articles
Disruptive behavior in gaming requires fundamental changes
NBA 2K League player ban highlights lure of gambling in esports
Esports players need to balance nutrition, exercise like all athletes
Is esports a sport? Researchers undecided
Athletes joining the ranks of esports investors
Fortnite, NBA2K and Overwatch set stage in 2019 for esports
Growth of esports offering smaller colleges chance to compete with big boys
New report shows esports audience becoming more diverse
'E' stands for everywhere when it comes to esports
Not your father's injuries for esports gamers
Opinion: esports has a chance to make things right, but ignores women gamers
Who is watching, competing and building stadiums for esports?