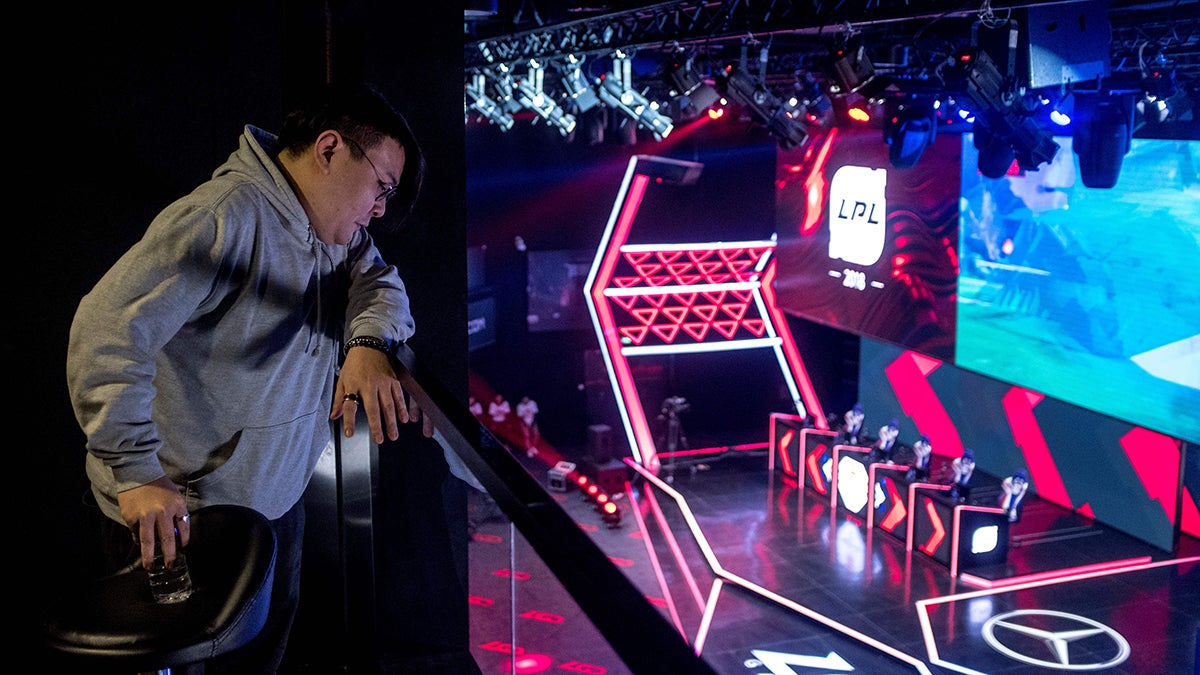 The rapid growth of esports worldwide has expanded into a multibillion dollar business but where is the growth coming from and who is watching?
Growth Areas
From China's 7,000-seat state-of-the-art arena opening mid-2018 to the newly built Blizzard Arena in the heart of Los Angeles and now Arlington, Texas' plans to build one of the largest arenas in North America, esports arenas are a growth industry. But what can we expect in the years to come?
The 2017 Global eSports Market Report projected revenue to grow from $696 million total market in 2017 to $1.5 billion total market by 2020.
"The coming year will see the Esports Economy grow to $696 million, a year-on-year growth of 41.3%. Brands are expected to spend $517 million, broken down into $115 million on advertising, $266 million on sponsorship, and a further $95 million on media rights. Brand investment will double by 2020, pushing the total market to $1.5 billion."
Leagues Venturing into the Esports Arena
With that sort of growth potential, established sport leagues have joined the new esports craze. The NBA, one of the first to join in will launch "NBA 2K eLeague" later this year and will feature 8-12 teams with hopes of all 30 NBA teams eventually being represented. The NFL, FIFA and now the NHL have also jumped on the esports bandwagon.
Why would a league put its product in another format, like esports? According to research firm Newzoo, there are over 148 million "esports enthusiasts" worldwide. In just the U.S alone 22 percent of male millennials engage in esports putting it right up there with hockey and baseball. So it would make sense that major sports clubs are teaming up with esports.
According to Newzoo: "In 2016, esports events comfortably sold out KeyArena, Nationwide Arena in Columbus, Staples Center in Los Angeles and Madison Square Garden in New York."
Entering the esports arena are also celebrities, athletes and business owners including musician Steve Aoki, Dallas Mavericks owner Mark Cuban, Pittsburgh Steelers' wide receiver JuJu Smith-Schuster and NBA point guard Jeremy Lin.
Esports Audience
Countries like China, the U.S and South Korea are among the top with the fastest growing esports audience. While most esports teams across the world are made up of millennials, the global audience is no different.
A 2016 study conducted by Statista found that in the U.S alone those between the millennial range had the highest esports viewership.
"Overall, approximately 23 percent of eSports viewers were between the ages of 25 and 34, with the largest group falling within the 18-24 age bracket. Those results are consistent with the general gaming population, where millennials are also the majority."
Another 2015 Statista report found the distribution by ethnicity of esports fans to be:  "Caucasian/White was at 64% followed by Hispanic with 12%, Asian at 11%, Black/African American 9% and other 4%."
There is an increasing disparity between all fans and African-American gamers. In article in The Undefeated the main reason may be because of certain games they played growing up. "The answer may lie in the foundation of esports - the actual video games many of us played growing up. As esports matures, one thing has become crystal clear: The PC/console divide has inadvertently become a racial divide, with white and Asian players featured most heavily on the PC side and African-American and Latino players on the other."
Internet Trends report found that millennials are watching esports at the same rates of traditional sports.
"Esports views are skyrocketing – although with a particular age demographic. According to the data, men and women between the ages of 21-35 are primary views of esports. They make up 53 percent of the total viewership."
A study published by the Melbourne School of Psychological Sciences examined different aspects between male and women gamers. One area the study sought to find was if gamers are predominantly male.
"People believe that gamers are men. However, the polls of the Entertainment Software Association, Interactive Software Association of Europe show that more than 40% of gamers are female. The discrepancy between group beliefs and actual properties is larger than 20%, thus the stereotype is inaccurate."
The study then examined changes in video game culture and increasing want by men for inclusion of female gamers.
"Burch and Wiseman (2015) found that between 70 and 85% of U.S.-American male adolescents want to see more female adolescents playing video games. Moreover, males already believe that females are playing all different kind of games."
Growth in Scholarships
Universities and high schools across the U.S are taking esports to the next level by offering scholarships to students.
Robert Morris University started the first scholarship-sponsored League of Legends Team in 2014. ESPN released a 2018 list of 50 current esports programs under a governing body called the National Association of Collegiate Esports.
The Next Level released a 2017 report on collegiate esports scholarships. Some schools like the University of Pikeville offers 20 scholarships totaling $200,000 and Missouri Baptist University offers nine scholarships of $13,000 per student/year.
"The newest quarterly report has shown that 40 schools have dedicated funds towards students who pursue esports at the professional level and proves that many are beginning to take notice of the opportunities now available."
"The scholarships awarded, in total, reach $4,166,540. TNL projects that there will be as many as 60 schools who will award scholarships by the end of 2017, with a number of other universities setting up organization and spaces where students can gather and game together."
The National Association of Collegiate Esports announced earlier this year its partnership with the High School Esports League, giving students the same opportunity to compete and also have a quality education.
"High School Esports League is a league that provides high school level competition across thirteen different games and has over 5,800 students participating."
"We are seeing an explosive growth in the number of colleges launching varsity esports programs need and those programs need qualified students. But this coming August our data shows expected esports scholarships from NACE member institutions to be close to $20 million."
When it comes to the National Collegiate Athletic Association getting involved in collegiate esports, the waters become murky.
The TEO Podcast, discussed the major issues surrounding the NCAA's involvement with collegiate esports.
"One of the fears of the NCAA is that if you were to bring esports into traditional athletics, because the vast majority of participants in esports are male, that could have some implications on Title IX on campuses."
"Michael Brookes, Executive Director for the National Association for Collegiate Esports, added that many varsity esports programs in the U.S are built specifically to stay away from their athletic departments. Brookes compared the prize-money focus of esports to college bowling, where students can win cash prizes and scholarship funds - which has specifically restricted the activity being sheltered under the NCAA."
Esports Becoming Mainstream
It didn't take long for television networks to see an opportunity. TBS will launch ELEAGUE, a reality tv show later in April.
"ELEAGUE is debuting its first-ever reality tv show centered around Street Fighter V: Arcade Edition."
"ELEAGUE The Challenger: Street Fighter V is set to make its debut on April 20 at 11 p.m. ET on TBS. The show will follow around seven gamers living in an Atlanta-area home as they simultaneously battle for one spot in the Street Fighter V Invitational 2018."
"Two hosts, Steve Scott and Stephen Lyon will lead contestants through various 'challenges.' These will determine which contestants move forward with a chance at qualifying into the invitational, which offers a $250,000 prize pool."
Related Articles
'E' stands for 'Everywhere' when it comes to esports
Not your father's injuries for eSports gamers
Opinion: eSports has a chance to make things right, but ignores women gamers
Tags:
Arlington Texas
,
Blizzard Arena
,
Burch and Wiseman
,
China
,
Eleague
,
ESPN
,
esports
,
FIFA
,
Global Esports Market Report
,
High School Esports League
,
Internet Trends report
,
Jeremy Lin
,
JuJu Smith-Schuster
,
Melbourne School of Psychological Sciences
,
NBA
,
NBA 2K eLeague
,
NCAA
,
Newzoo
,
NFL
,
NHL
,
Robert Morris University
,
Statista
,
TBS
,
The National Association of Collegiate of Esports
,
The Next Level
,
The TEO Podcast
,
The Undefeated