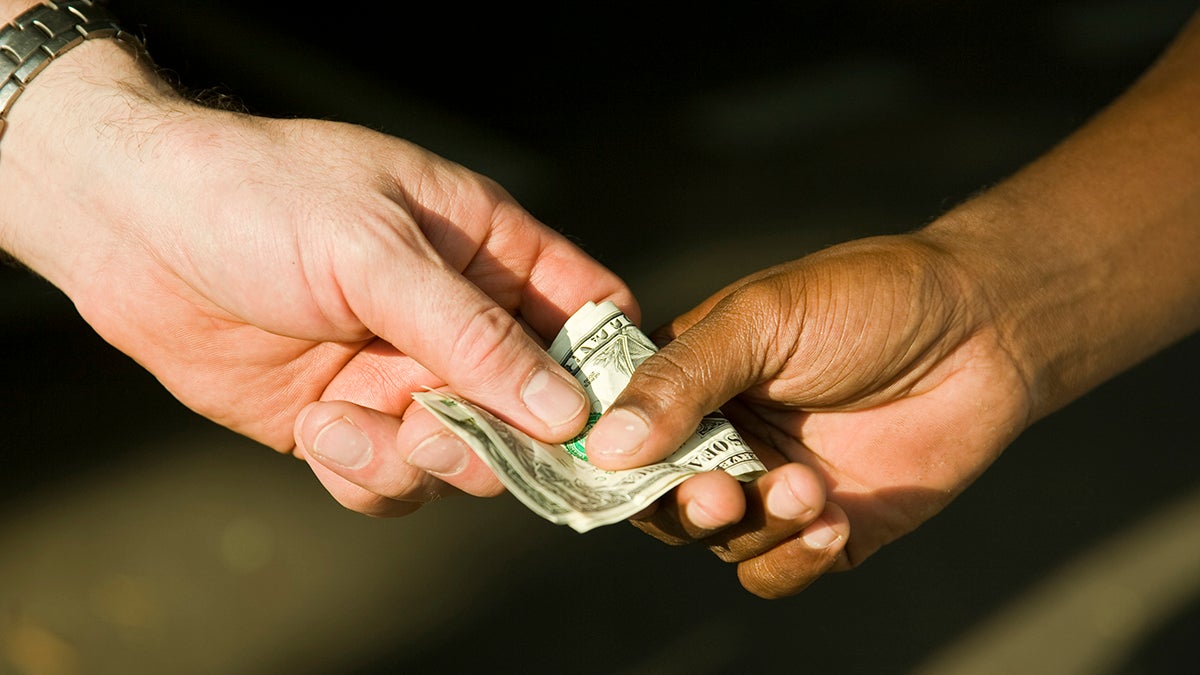 After tipping off a bettor, NBA 2K League player Basil "24k Dropoff" Rose has been banned from competing. He joins a number of other esports players disciplined for improper behavior in regards to esports gambling.


The former HEAT Check Gaming power forward allegedly provided inside information about teams to someone outside the league who then placed bets on various games.
After conducting an investigation, the NBA 2K League found that while Rose did not fix any matches himself, he still violated the league's gambling rules. Insider Jeff Eisenband posted a photo of the gambling rules prominently displayed in the league's studio.
JUST IN: @NBA2KLeague announces @24KDropOff has been "dismissed and disqualified." According to press release from @2KLeagueMD, 24K Dropoff violated league rules against tipping on games, "providing inside information" to an individual he "knew was involved in betting" on games. pic.twitter.com/TOMChJQSkQ

— Jeff Eisenband (@JeffEisenband) September 12, 2019
While esports gambling is far less visible than traditional sports gambling in Las Vegas and online, Rose is far from the first to end up on the wrong side of gambling rules and laws. The most notable instance of esports gambling impropriety was when Lee "Life" Seung Hyun, who was on track to become one of the greatest "Starcraft II" players of his time, was caught fixing matches for a personal benefit equivalent to around $62,000 in 2016. He served an 18 month prison sentence and paid a hefty fine. Seung Hyun was suspended for three years and isn't playing anymore. 
This post hung in the @NBA2KLeague Studio, explaining some of the bullet points for NBA Gaming Rules. pic.twitter.com/iR3zEOUPFd

— Jeff Eisenband (@JeffEisenband) September 12, 2019

In 2010, 11 "Starcraft: Broodwar" players were caught up in a match fixing ring that was led, in part, by one of the scene's greatest players at the time, Ma "sAviOr" Jae Yoon. He was simply banned for life from competing in tournaments run by the Korean e-Sports Association (Kespa). 
An article in The Guardian details these some of these scandals, as well as issues in other esports, like "Counter-Strike: Global Offensive," "League of Legends" and "Overwatch." According to the article, illegal gambling is as common in esports as it is in traditional sports. 
"In broad terms, it's exactly the same as any other sport and it operates in the same way," Ian Smith, integrity commissioner of the Esports Integrity Commission, told The Guardian. "It's incredibly widespread. The epicentres of esports … are south-east Asia, so China and South Korea in particular, and the US – the two biggest illegal gambling places in the world. And all the evidence I get through from suspicious bet alerts indicates that fixing in China is rife."
At the moment, the EIC is one of the only organizations dedicated to curbing such activities within the larger community. In the meantime, leagues rely on their own rules to curb player gambling. 
For example, players currently competing in the 2019 League of Legends World Championship are prohibited from any direct or indirect betting or gambling. These rules also exist in the regional leagues that feed into the world championship, like North America's LCS or Europe's LEC. Riot Games, which runs each region and the world championship, recently enforced these rules in China's LPL against LGD Gaming's Xiang "Condi" Ren-Jie and manager Song "Hesitate" Zi-Yang. Ren-Jie was suspended for 18 months and Zi-Yang was given a lifetime ban for matchfixing.
Jason Krell is a masters of sports journalism student at Arizona State University
Related Articles
Is esports a sport? Researchers undecided
Athletes joining the ranks of esports investors
Fortnite, NBA2K and Overwatch set stage in 2019 for esports
Growth of esports offering smaller colleges chance to compete with big boys
New report shows esports audience becoming more diverse
'E' stands for everywhere when it comes to esports
Not your father's injuries for esports gamers
Opinion: esports has a chance to make things right, but ignores women gamers
Who is watching, competing and building stadiums for esports?