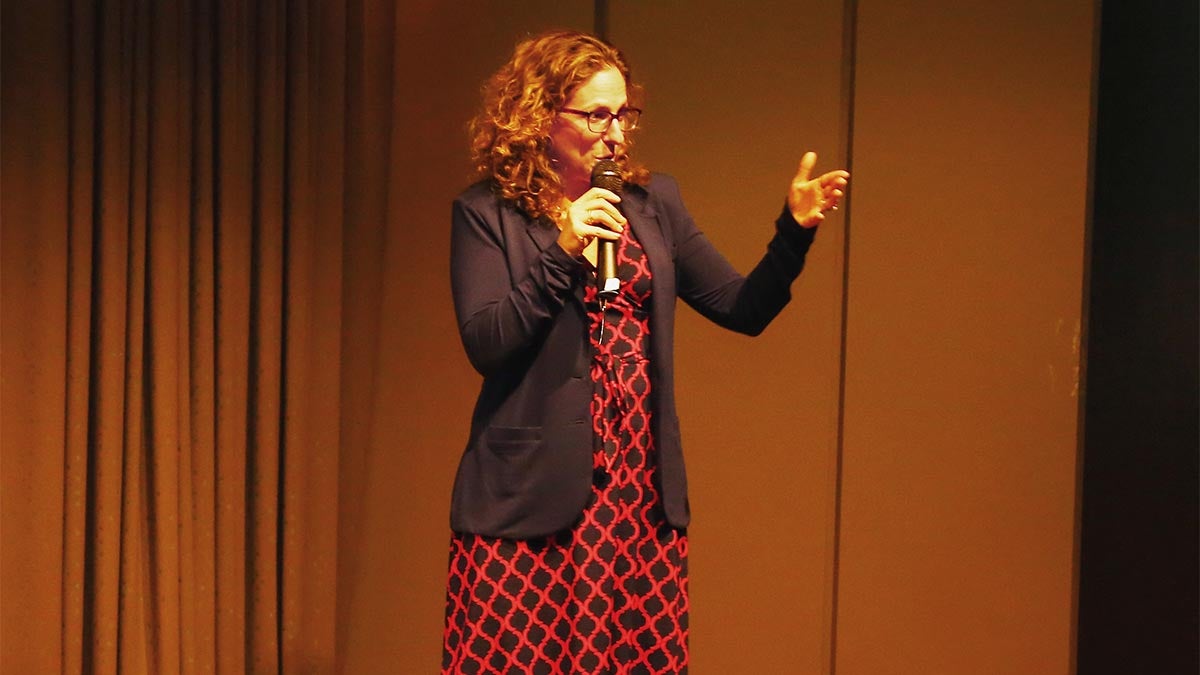 The National Lacrosse League (NLL) named Jessica Berman as its deputy commissioner and executive vice president of business affairs on Monday, making her the first woman to hold such a title in the professional sports industry.
Berman joins Major League Baseball's Phyllis Merhige and the late Katy Feeney, the International Olympic Committee's Anita DeFrantz, and the other women mentioned in Forbes' list of The Most Powerful Women in Sports 2018 as pioneers in the industry. 
Update: As of Sept. 9, 2019, Berman is also joined by Raquel Ferreira, who recently became the highest ranking woman in a team's baseball operations department. After the Boston Red Sox fired president Dave Dombrowski on Sept. 8, Ferreira was appointed to an interim committee that will run the team for the remainder of the regular season. She is joined by three male assistant generals until the team hires a replacement for Dombrowski during the offseason.
While the number of women in sports leadership positions has increased since 2012 according to research conducted by Johanna Adriaanse, an overwhelming gender gap remains.

Adriaanse found men hold 93% of chair or president roles and 81% of chief executive positions. Researchers at the University of Central Florida's Institute for Diversity and Ethics in Sport found white men held 75.8% of president positions and 78.9% of athletic director positions at the 128 Football Bowl Subdivision colleges.
While speaking with Front Office Sports about her career goals, Berman signaled her disappointment that a woman hadn't already been given the same opportunity she now has. She said the sports industry has "been enlightened in terms of the importance of diversity" during the past five years; her hiring was not merely for show.
"It's not just the hiring of women or putting a woman in a position – the more important part is inclusion," Berman said in the interview. "There's an oft-used statement that says 'diversity is the invitation to the party, and inclusion is being asked to dance.' Working alongside (Commissioner Nick Sakiewicz), I'm confident it's going to demonstrate that it was a good business decision to hire me."
In her position as deputy commissioner and EVP of business affairs, Berman will be responsible for the league's legal affairs and transactions, managing team services and assisting Sakiewicz with the league's overall growth strategy. 
Before joining the NLL, she spent more than 13 years at the National Hockey League in multiple roles, including executive director of the NHL Foundation and vice president of community development, culture and growth.
Jason Krell is a masters of sports journalism student at Arizona State University
Related Articles
Efforts to hire women, minorities continues to lag at NCAA level
While still low, minority hiring in NCAA leadership roles improving
In an ethnic breakdown of sports, NBA takes lead for most diverse
Is golf becoming more diverse?
How can MLB open the pipeline to more African-American players?
Why Have African-American Players Disappeared in MLB?
If you aren't a white male, YER OUT of luck as an umpire
Fielding diverse lineups, ownership pays off in Premier League, Major League Baseball