Business
Archive
Efforts to hire women, minorities continues to lag at NCAA level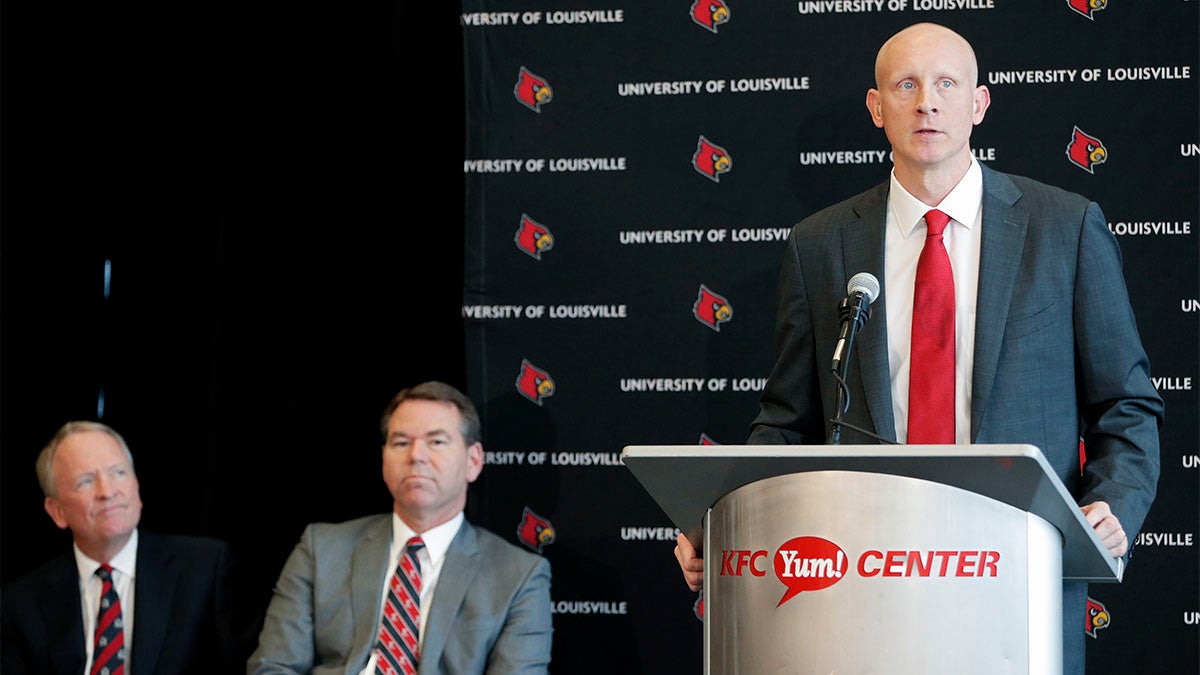 Football Bowl Subdivision (FBS) and other Division I colleges and universities have increased efforts to hire women and people of color in 2018. However, The Institute for Diversity and Ethics in Sport (TIDES), despite improvements, gave poor grades to positions of power like coaches, athletic directors and presidents in collegiate sports that are still heavily dominated by white men.


TIDES publishes an annual Racial and Gender Report Card (RGRC) every year that summarizes racial inclusion in Collegiate Athletic Leadership in FBS programs. This year's report gave the NCAA's racial hiring a C and its gender hiring an F — for an overall D grade. Racial hiring for presidents increased 14.6 percent and gender hiring increased by 16.9 percent. For athletic directors, gender hiring increased to 9.2 percent, however, racial hiring decreased to 15.4 percent.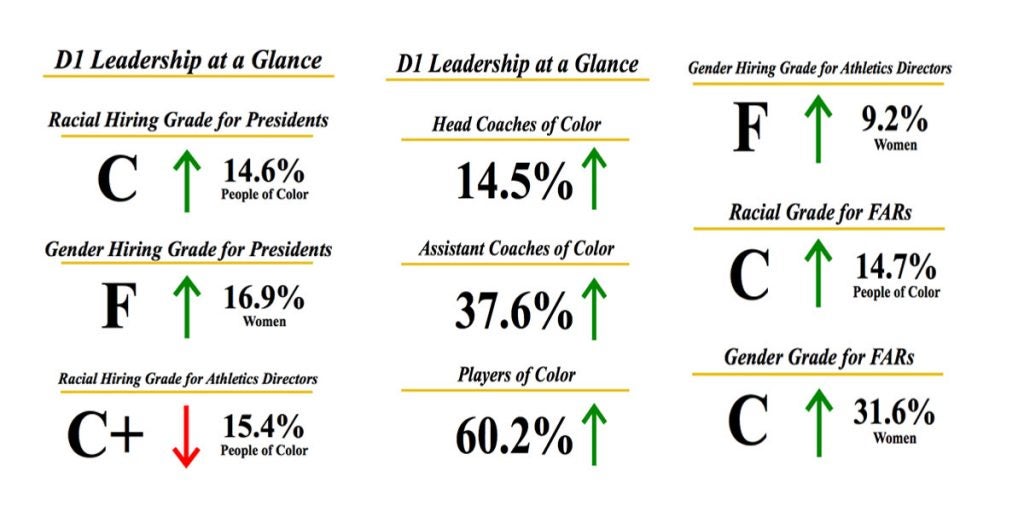 The report card is generated based on societal demographics to determine the population percentage of a workplace. According to the study, the most recent census found that all people of color and minorities make up around 35 percent. Despite these growing numbers, the representation of minorities and women are not reflective of their population in hired roles in college sports compared to white males.
Currently, approximately 73.1 percent of collegiate presidents, 76.9 percent of athletic directors at FBS schools and 85 percent of faculty representatives are white males. Of 136 Faculty Athletic Representatives (FAR), 43 women and 20 people of color hold the position. Both racial and gender hiring grades for FARs went up, 14.7 percent for racial hiring and 31.6 percent for women.
In an effort to improve diversity and gender numbers within collegiate sports, the NCAA adopted "The Pledge and Commitment to Promoting Diversity and Gender Equity in Intercollegiate Athletics" in 2016. The pledge commits colleges and universities "to establishing initiatives for achieving ethnic and racial diversity, gender equity and inclusion."  862 schools and 102 conferences have signed the pledge since its introduction.
Of the 130 head football coaches, 15 were African-American, two were Asian/Pacific Islander and two were Latino. Among the 1,437 assistant football coaches at the start of the 2018 season, 488 were African-American males (up .2 percent), 17 were Latino men (up .4 percent) and 30 were Asian/Pacific Islander men (up .1 percent). Daniele Bartelstein is Director of Football Operations at Virginia Tech and the only female football personnel in the FBS. Dartmouth has also hired a female assistant on the staff however, Dartmouth is not an FBS school and is not included in the annual report card.
On 395 campuses with FBS athletic departments, whites held leadership positions such as head or assistant coaches, athletic directors, and faculty members in 337 of them. Of those 337, 78 women held leadership positions "which increased 2 percent point from last year," according to TIDES grade report. "The percentage of women and people of color who were president of an FBS institution both increased slightly in the 2018 report by 1.5 and 3.8 percentage points."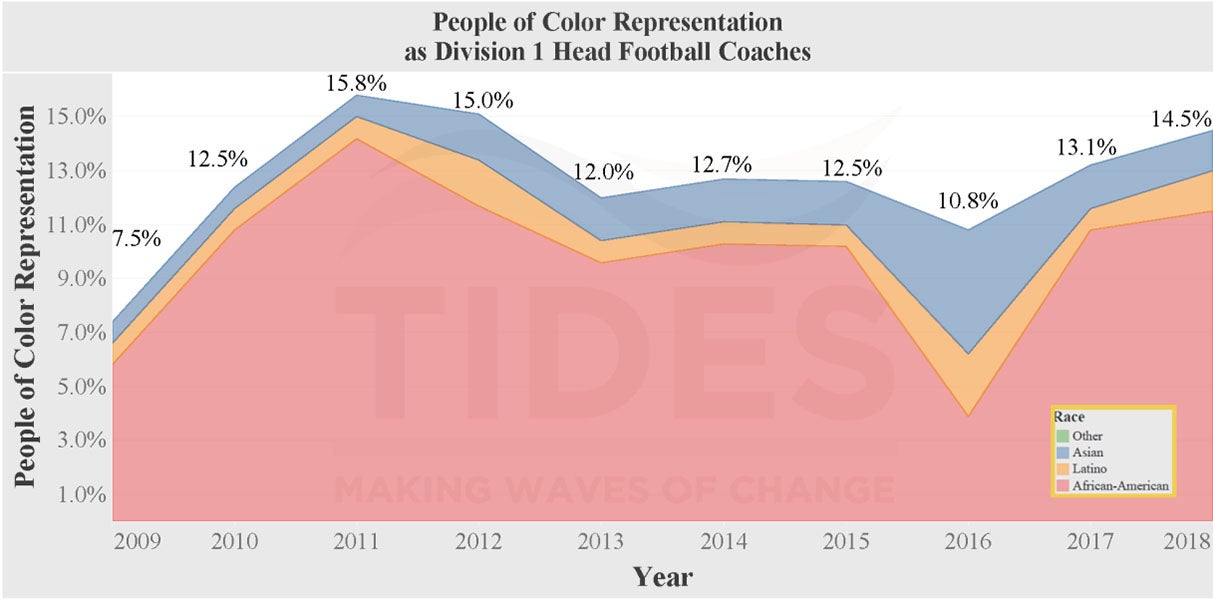 "People holding these leadership positions do not look like America," Director of TIDES, Richard Lapchick said. "We need to throw down the gauntlet at all colleges and universities to move them to hire leaders who look like their students and student-athletes. Who look like America."
Tyler Dare is a senior journalism student at Arizona State University