Business
Archive
Fielding diverse lineups, ownership pays off in Premier League, Major League Baseball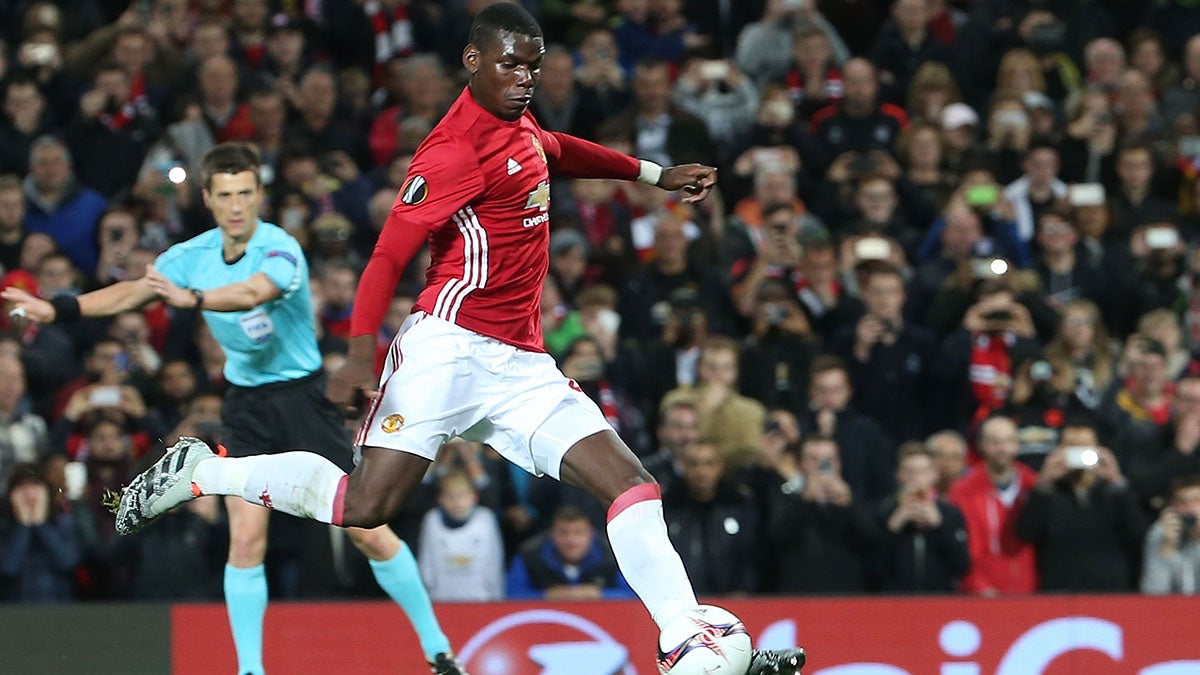 In 2018, two of the world's highest grossing professional sports leagues share a central theme: They are among the most internationally diverse professional sports leagues to date.
This trend wasn't developed overnight. For years, owners, coaches and players alike have been drawn toward these leagues. Whether it was Yu Darvish's $60 million transition from the Japanese Professional Baseball League in 2012, or Paul Pogba's move to Manchester United in 2016 for a then-league record £100 million, the world's best talent is finding homes in these leagues.
To this point, these leagues have taken different routes to find success. For instance, teams in Major League Baseball have remained under American ownership, while the English Premier League has opened the ownership pool to the world's investors. While their methods are different, both have been successful for these leagues.
Over the century-plus of existence, ownership in MLB has transitioned from the original owner who buys a team as a compliment to their primary business, such as a brewery, to someone who owned the team as their primary business. These have since been replaced with the more recent move to large corporate ownerships, with companies such as Liberty Media Group (Atlanta Braves) and tech giants like Nintendo, who have since sold the Seattle Mariners to First Avenue Entertainment (Seattle Mariners), taking over the teams.
In the English Premier League (EPL), most owners come from rich backgrounds like Manchester City's Sheik Mansour ($38 billion) or Chelsea's Roman Abramovich ($10.8 billion). The EPL doesn't limit transfer or wage budgets, which has allowed teams to spend as much as the owner permits. MLB has taken a different perspective through a "competitive balance tax," instituted in 1997, instead of a traditional salary cap. The policy has undergone several revisions which began after a brief elimination of the league's luxury tax from 2000-2002, to where it now creates an unpassable threshold where teams cannot pay for talent beyond a league-agreed amount without penalty.
The limit increased by $2 million to sit at a $197 million base tax threshold for the current season, where teams would have to pay the luxury tax if exceeding this value.  American Baseball's free-market approach to player signings and overall roster moves has since resulted in players from around the world finding homes with teams throughout the country. In the MLB, teams are able to find talent regardless of where the players are from. If a team's contracts exceed the tax threshold, they would pay a penalty back to the league, which is then funneled to the smaller market teams who are spending below the league limit in an attempt to control the competitive balance of teams across the league.  
Beginning with the 2010-11 English Premier League season, a Homegrown Player Requirement was instituted which required teams to ensure that younger academy-affiliated players begin their professional careers in the Premier League, and that they would have the opportunity to remain in the league throughout the early stages of their careers. The rule requires that at least eight homegrown players remain on every team's first-team squad for players who've been registered on an English soccer team -either on the first-team or affiliated academy team - three years prior to turning 21. In order to qualify, players must have been registered within the English football system after their 16th birthday. The rule also requires that players are registered within the English soccer system at any level, whether it is in the Premier League or a lower-division professional English team. Even with the homegrown requirement, Premier League teams still manage to do well with diversity compared to other European football leagues.
In 1947, roughly 98% of all MLB players were white. In that year, Jackie Robinson broke the color barrier when he began playing for the Los Angeles Dodgers. He was followed later that year by Larry Doby with the Cleveland Indians. Since that time, we have seen record numbers of players from outside the U.S. in these starting lineups. According to The Institute for Diversity and Ethics in Sport's 2017 Racial and Gender Report Card, the player data revealed the highest percentage of players of color in league history, with most Latino players (31.9 percent).
Given the status of these leagues as the top for professional baseball and soccer, a correlation has been established that bringing in foreign international talent would serve in the league's best interest.
In the MLB, two of last year's most diverse teams, the Los Angeles Dodgers and the Houston Astros, finished their seasons in the World Series, with Houston ultimately winning in 7 games. The same can be said in the EPL for diverse teams, with Manchester United finishing near the top, and Chelsea finishing as season champions. These examples provide support that player and ownership diversity, in and of themselves, play an important role in a team's competitiveness for their season.  
When looking towards the future of both the MLB and EPL, the connection between success and diversity will only support the continued shift towards more diverse player pools; however, while the player pool continues to grow more diverse, watching for a similar change with owners, management, and coaches will be something to look for next.
Joseph Waugh is a junior Business Data Analytics and Sports Business student in the W. P. Carey School of Business at Arizona State University
Related Articles
England's Premier League is globalized, but even Brexit-rattled Britain cheers. For now
How can MLB open the pipeline to more African-American players?