Business
Archive
100 years later, could we see another Black Sox scandal with legal sports betting?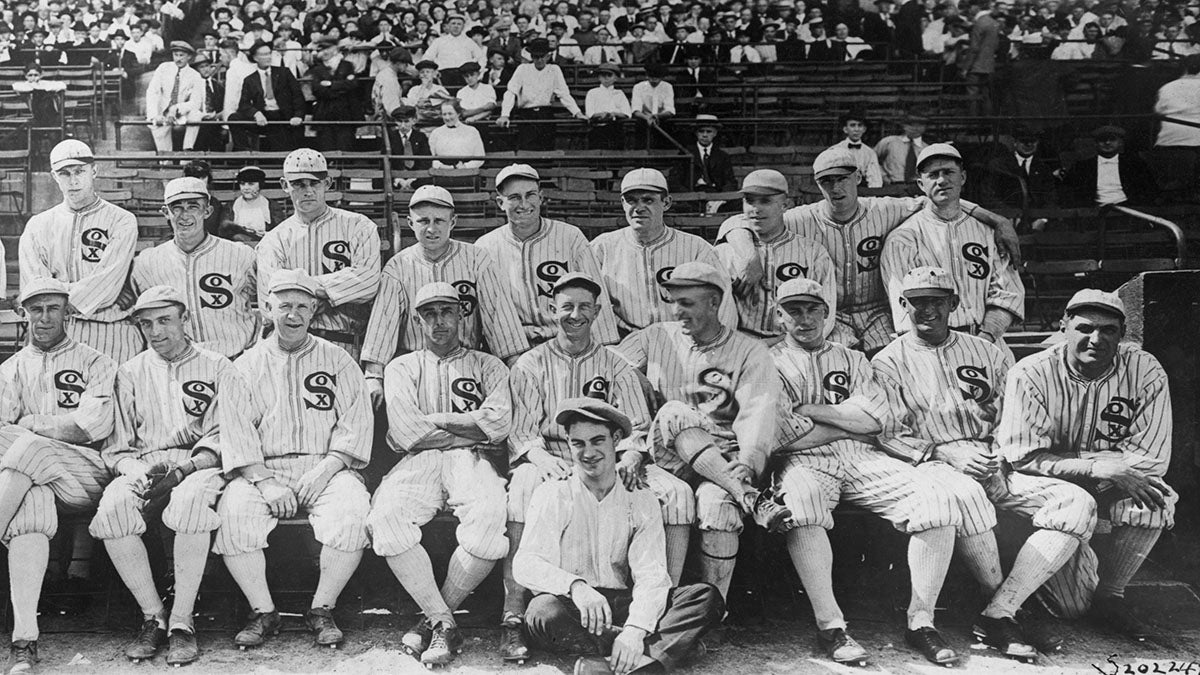 The Washington Nationals are the 2019 World Series champions after defeating the Houston Astros in seven games. With Washington winning its first championship, it seems nearly impossible that any players on the team would consider throwing the series. 
Or does it? 

In 1919, eight players from the Chicago White Sox were involved in one of the worst scandals in Major League Baseball history. After working with gamblers, these players agreed to throw the World Series, and the highly favored White Sox lost to the Cincinnati Reds. This incident is widely known as the "Black Sox scandal." After going to trial, all players involved were acquitted. However, they were banned from MLB for life. Most notable among the eight was "Shoeless Joe" Jackson. At the time, Jackson was considered one of the best players in baseball. 
Though this was the most infamous incident in regard to teams and betting, it hasn't been the only one. A decade ago, the University of San Diego was at the center of an FBI investigation known as Operation Hook Shot. 
After a three-year investigation, eight people were convicted and sentenced to federal prison for taking part in a sports bribery conspiracy.The most notable name in the sentencing was Brandon Johnson, the school's all-time points and assists leader for men's basketball. He was sentenced to six months in prison for fixing games in the 2009-2010 season. A former assistant coach was sentenced to 2½ years in prison after being convicted of serving as the middleman between the players and the gamblers. 
A few years earlier, another university was under investigation. In 2007, the University of Toledo was rocked by a point-shaving scandal. In that case, four basketball and three football players were involved. All seven players were sentenced to probation and ordered to pay fines and perform community service.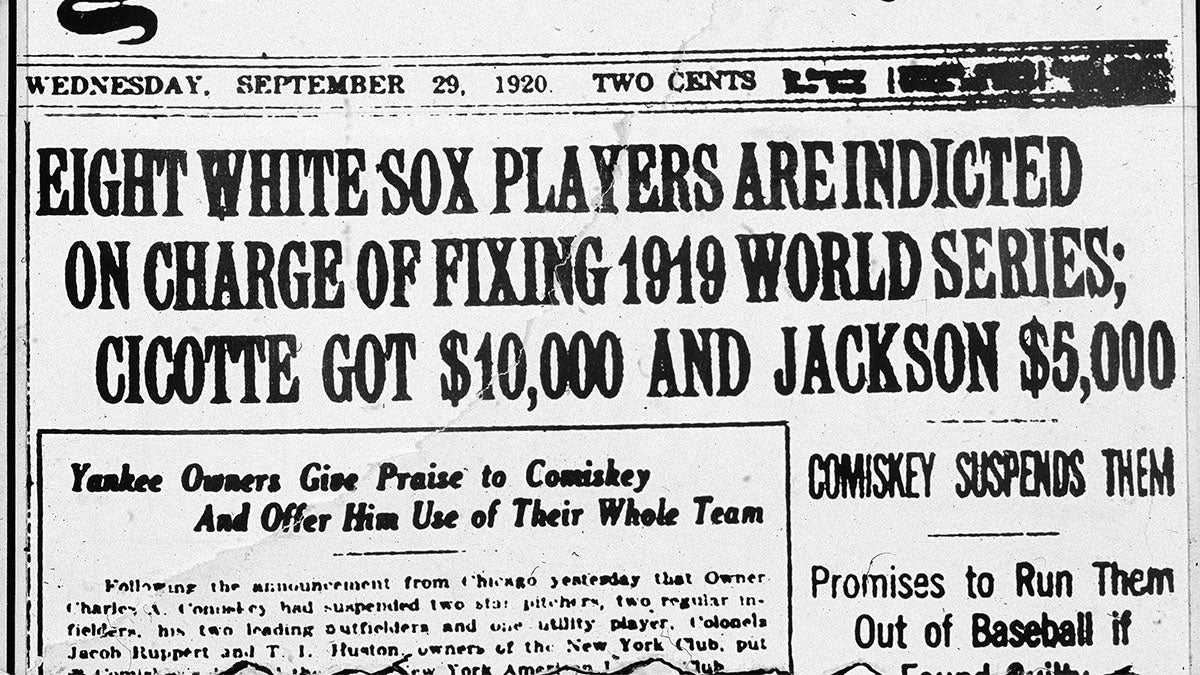 "Listen, never say never,'' former FBI special agent Andrew Arena told USA TODAY Sports when asked if a sport might endure another Black Sox scandal. "Could it happen? I mean, I think anything's possible. Athletes make a lot of money, but they can blow through it pretty quickly too. Some of them just like the action. I was always worried more about (college sports). But where there's a will, there's a way.''
In 2018, the Supreme Court lifted the federal ban on sports betting. Little by little, states have been progressing toward legalizing sports betting. As of now, 13 states have made betting on sports legal. 
Even with the growth of gambling, Keith Slotter, a retired FBI agent, offered reasons we should never see a situation as big as the Black Sox happen again. 
"Any crime like that, whether it's sports fraud or betting or anything along those lines, two elements that are always required are motivation and opportunity,'' Slotter said to USA Today. "And in today's world, unlike 100 years ago, I don't think either of those exist in a realistic sort of way.''
Another aspect, Slotter said, is the exponential difference in salary that players make today compared to a century ago. Back in 1919, Joe Jackson was arguably the best player in the Series. However, his paycheck said otherwise. According to SABR, Jackson was making $6,000 during the 1919 season. He was supposed to receive $20,000 for his participation in the scandal, nearly four times his salary. However, he received only $5,000. 
Major League Baseball is taking steps to prevent such a scandal from happening in the future. According to Casino.org, MLB has partnered with Sportradar, a company that collects and analyzes betting data to try and help preserve the integrity of contests. 
Bryan Seeley, senior vice president and deputy general counsel for investigations, compliance and security at MLB, spoke with USA Today about this new partnership. 
"Sportsradar is able to look at line movements across a large number of bookmakers in many different jurisdictions, both legal and illegal bookmakers," he said. "[It] gives us alerts if there is any sort of unusual betting activity or unusual line activity that might cause concern or might require us to look more deeply into that.
"If someone were to try to do what was done in 1919 and influence players to reach a certain outcome in a game in order to profit on that, you have to bet on that, right? There has to be money put into the betting markets at some point. Putting in a large amount of money in the betting market is likely going to move a line somewhere, and that's how you can initially spot that something could be up.''
Blake Harris is a senior sports journalism student at Arizona State University 
Related Articles
Kenyan, Nigerian governments addressing rampant youth sports gambling
Will sports gambling change the way we view sports?
As gambling makes inroads across sport, preventing match fixing remains difficult
Super Bust: 1st Super Bowl with legalized gambling falls well short of projections
Expanded state gambling fuels Super Bowl betting growth
Supreme Court ruling opens door to widespread sports betting 
Legal sports betting projected to boost revenue for 4 U.S. major sports leagues
Will sports gambling change the way we view sports?
Court's gambling ruling puts NCAA at crossroads of injury information, privacy acts 
Maintaining integrity of the games will be ongoing issue for NCAA with legalized sports betting
News flash: Improper payments to college athletes is #oldnews
Do gambling firms have a role in South African sport sponsorship?