Business
Will sports gambling change the way we view sports?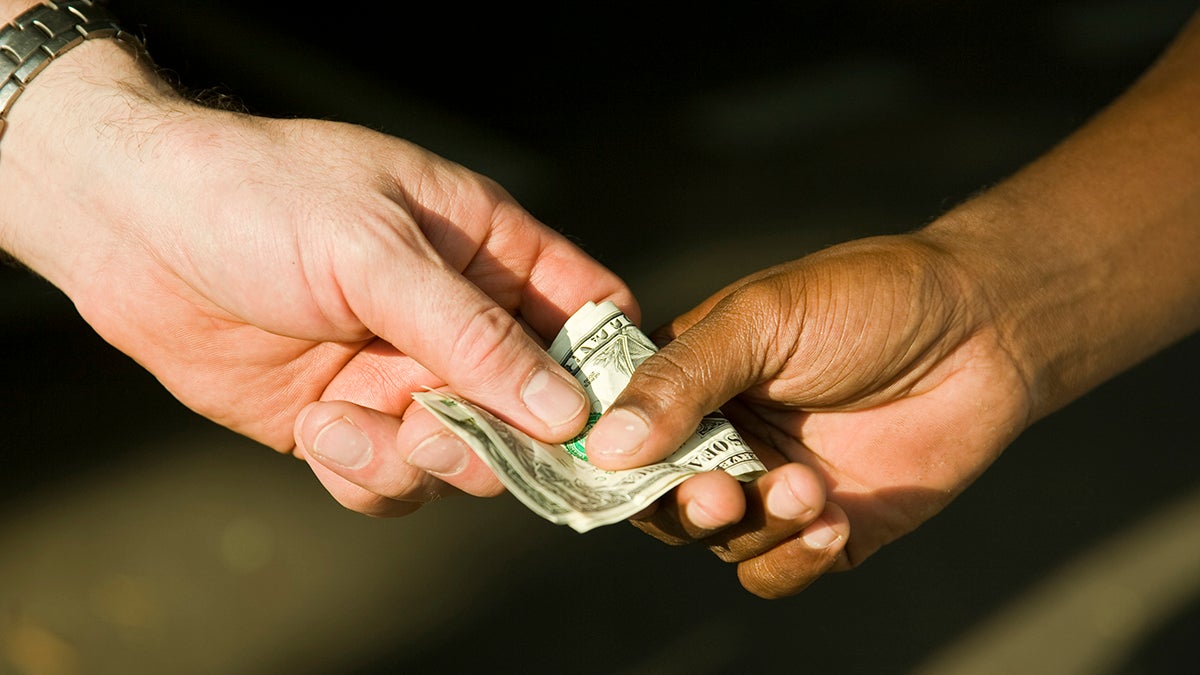 Picture this: It's the fourth quarter of a professional football game. The home team is down 40.


Not appealing to sports fans or gamblers anymore?
What if rather than focusing on the score or the lopsided level of play, you can instead focus on how many sacks a team gives up or how many more first downs there will be in the game? What if you could download an app and interactively bet, play-by-play or pitch-by-pitch?
Would that provide the appeal currently absent?
The answer may represent a fundamental shift in the philosophy of sport that could benefit the league and fans.
To the sports betting industry, wagering opportunities that don't rely on the outcome of the game offer vast potential growth that don't rely on the score of the game.
In a world where viewers can create their own narrative tension by betting on pieces of the game, the appeal of a game in which a team is up 40 points in the fourth quarter would be different.
"If you're the (Ultimate Fighting Championship) and you have an absolute dog of a fight on a major card for whatever reason, you could use odds and promotions around betting to drive fan interests," Chris Grove, an analyst who consults for gaming companies and investors, said in a 2019 article in the New York Times Magazine. "You could use betting proactively."
For years, sports gambling had been illegal in the United States, outside of Las Vegas. There was no legal betting on players, teams, wins and losses, etc. In 2018, the federal statute prohibiting sports gambling was overturned by the Supreme Court. As a result, as many as 25 other states quickly indicated an interest in legalizing sports gambling.
Just as the introduction to game replays, prime time games for the World Series and the rise of sports cable networks brought fans closer to beloved teams and favorite players via the television, sports gambling may make a similar impact. According to the article in the New York Times Magazine, PricewaterhouseCoopers estimated a fully developed sports gambling industry in all 50 states would bring in $100 billion in bets each year. In addition, the congressional National Gambling Impact Study Commission has said the figure could be closer to $400 billion.
"The players, the sponsors, all the stakeholders in the ecosystem can become beneficiaries of this," Peter Guber, an owner of both the Golden State Warriors and the Los Angeles Dodgers, told the NY Times.
Across America, the games watched by viewers at home are enhanced by data brought in through technological advances. The fans knows how fast a baseball is going, how far it traveled, etc.
"Leagues are building a fire hose of data around their product," Grove said. "And the logical recipient of that data is the betting industry."
Technology has already created numerous opportunities to bet online. According to Zco Corporation, the top sports gambling phone applications are DraftKings, 888 Sports, Betfair, FanDuel and Bet365.
The opportunities created by state's legalizing sports will depend, in part, on when states (and how many) approve it and what restrictions the states will enact. Jack Evans is a District of Columbia council member who introduced a sports gambling bill that is expected to become law in March 2019. Evans sees the impact it could have on the economy.
"I was talking to some economic development people from Alabama," Evans said in the New York Times Magazine article. "They were asking how they could raise money. I told them: 'Put in sports gambling and you can pay off all your debts on the Alabama-Auburn football game alone. One game, Alabama and Auburn. You'd make billions."
Ted Leonsis, majority owner and CEO of Monumental Sports, which owns several teams and arenas in Washington, D.C., supports states legalizing sports gambling, and he has a lot of ideas for the future. He also owns a stake in the sports gambling application, DraftKings.
Leonsis envisions simulcasts of every Wizards and Capital game on NBC Sports Washington that contain a steady stream of betting information. He also controls two teams in the resurrected Arena Football League and is pitching networks a gambling-centric concept for its games.
Leonsis cited his personal revelation about sports betting to a November 2015 event in Scotland. According to the New York Times Magazine article, Leonsis had gone to Scotland to be with his daughter and her boyfriend's family for the holidays. He had passed a betting parlor in a small town. He then went to London, to find one betting parlor after the other.
"Like in America, where you'd have a Starbucks," Leonsis said there would be a sports betting parlor. He later found out that one could bet on sports at 8,500 outlets in the United Kingdom.
"For me, that was the beginning of, 'Hey, this is a true consumer phenomenon." Leonsis said. "This is not Off-Track Betting. This is Starbucks or Domino's. This is popularized and accepted in the most remote places and the most centrally located places. If you wanted to find a proxy of what could happen here, you just had to look at Campbeltown and London."
Sports gambling laws enacted in most states have restricted all digital activity. Mississippi allows it but only if gamblers are physically inside a casino. Delaware's law, passed in 2018, does not allow internet betting. While some casinos plan to leverage their brands on the internet, many view digital gambling as a threat.
According to the Center for Gaming Research at the University of Nevada, Las Vegas, more than $30 billion has been bet legally on football since 1992. Leonsis said he thinks gambling's greatest impact can come in new professional leagues or leagues gambling could help to resurrect.
The Arena Football League once had 19 teams. Last year, there were four. Leonsis owns the Washington and Baltimore franchises. He said gambling can help add value to his franchises and the league and help the league regrow. Given that Arena Football games average a touchdown scored every six plays, as well as 98 points a game, a lot of data can be generated.
As of right now, the states that have legalized sports betting are Nevada, Delaware, New Jersey, Mississippi, West Virginia, New Mexico, Pennsylvania, and Rhode Island. The next two states on-deck are New York and Arkansas, according to ESPN.
Logan Huff is a junior sports journalism major at Arizona State University. 
Related Articles
Super Bust: 1st Super Bowl with legalized gambling falls well short of projections
Expanded state gambling fuels Super Bowl betting growth
Supreme Court ruling opens door to widespread sports betting 
Legal sports betting projected to boost revenue for 4 U.S. major sports leagues
Sports Gambling Could Spread to 32 U.S. States
Tags:
888Sports
,
Bet365
,
Betfair
,
Center for Gaming Research
,
DraftKings
,
FanDuel
,
Golden State Warriors.
,
Los Angeles Dodgers
,
Los Angeles Times
,
Monumental Sports
,
New York Times
,
New York Times Magazine
,
Peter Guber
,
sports betting
,
sports gambling
,
Ted Leonsis
,
UNLV
,
Washington Capitals
,
Washington Wizards
,
Zco Corporation