Business
Archive
Legal sports betting projected to boost revenue for 4 U.S. major sports leagues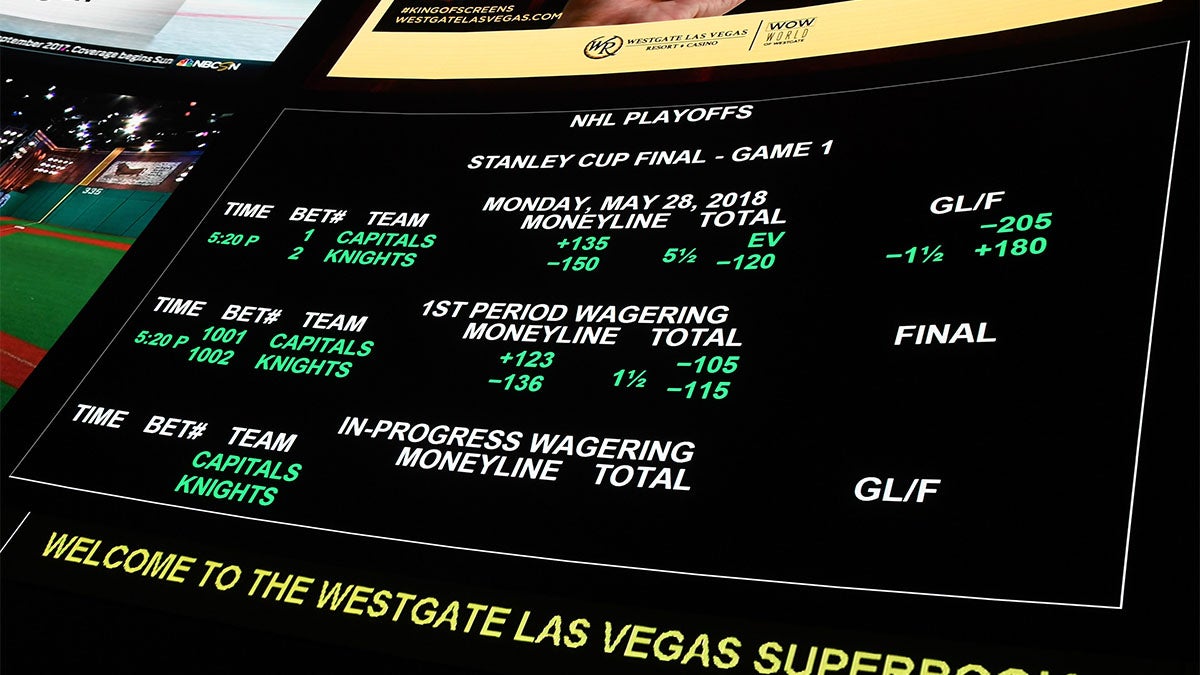 North American sports business has seen immense growth in previous decades, becoming a $71.2 billion industry today. According to a recent PricewaterhouseCooper U.S. report, strong growth is expected through 2022.


Driving this anticipated growth is the emergence of legal sportsbooks in the United States.
The newest element of the American sports market arrived in May 2018, when the Supreme Court of the United States ruled in Murphy v. NCAA  it was unconstitutional for states to outlaw sports gambling.
The PwC report indicated that more than $4 billion in additional annual revenue will be generated for the four major sports leagues in the U.S due to increased fan engagement and viewership as a direct result of the court ruling. Sponsorship, ticket sales, merchandising and media rights will be impacted by the appetite of sports gamblers in the United States, projecting growth at a 3 percent compound annual rate until 2022.
Media rights fees for the exclusive ability to broadcast these pro sports leagues are already astronomical. The NFL receives $7.92 billion in annual revenue from their current broadcasting deals with CBS, FOX, NBC and ESPN. That number could jump by 18 percent in the next round of deals, up to around $10 billion, according to Nielsen and the American Gaming Association.
"It will drive more people to watch," N. Jeremi Duru, who teaches sports law at American University, told PBS's Marketplace program. "Whether it's buying tickets to games, [or] whether it's watching games and then because somebody on the team they were pulling for, because they bet on them, scored an important touchdown, they go out and buy the jerseys."
While the projected added revenue will boost the four major sports leagues in the United States, many issues remain unresolved. One of these is between the gaming industry and the professional leagues. With all the money that stands to be gained through sports gambling, nobody wants to get the short end of the stick.
Several professional leagues are seeking what has been dubbed an "integrity fee," a tax on legal sports betting that would transfer revenue to the leagues. The leagues' positions are they deserve additional revenue due to the increase in the amount of time and resources they will need to spend on data monitoring to ensure integrity of the game.
"Assuming that a mature legalized sports gambling industry could generate an annual handle of $100 billion," according to the PwC report. "In 2017, the total handle in Nevada alone was $4.8 billion — a 1 percent integrity fee would yield $1 billion to the leagues (and potentially collegiate athletics as well) to split. There is potentially a lot of money at stake."
Something the NBA does not want to slip through its grasp.
"We think the integrity fee is something we are entitled to, one, because we have the additional costs and also that we also think we are due a royalty," said NBA Commissioner Adam Silver. "And that if the intellectual property that is created by this league just in the same way a musician that receives a royalty for the music that's being played, we should receive some sort of royalty."
"So call it a royalty, call it an integrity fee, we will have additional expenses, and it's ultimately our intellectual property, and we think we should be compensated for."
In July, the NBA and Silver became the first of the four major leagues with an official gaming partner. The multi-year pact with MGM Resorts International consists of a data sharing and sponsorship agreement. One key component left out of the deal was the 1 percent integrity fee.
"We decided here, rather than sort of re-litigating the integrity fee, which is still being hotly discussed state by state, let's find an approach which is unique to us and where we both feel we're being fairly treated," Silver said of the NBA's proposed compensation structure, "It's a deal moderate in length where I think we can both step back and assess as we go and say, 'Is this working? Is this deal fair? Are we providing the consumers with the right type of experience?'"
The NHL has followed suit, signing a similar deal with MGM Resorts in late October. The league announced shortly after that it made FanDuel its official daily fantasy sports partner.
The NFL however stands to gain the most.
The PwC report estimated the league could see an increase of $2.326 billion in total revenue as a result of both increased fan engagement and direct gaming-related revenue — more than the other three combined.
Coincidence or not, in March 2017 the NFL gave Oakland Raiders owner Mark Davis permission to move the franchise to Las Vegas. The league even addressed restrictions on its advertising content, allowing casinos to advertise in pre and post-game programming.
"The four major sports leagues will earn a collective $4.2 billion from widely available legal sports betting, further proving that working together with the gaming industry will pay dividends for all sports stakeholders," said Sara Slane, senior vice president of public affairs for the American Gaming Association in a press release. "Legal sports betting will also create substantial opportunities for state and local economies, generating tax revenue, jobs and supporting small businesses across the country."
As more states follow the lead of Nevada, Delaware and New Jersey in approving and setting up laws governing sportsbook operations, the sphere of influence that sports betting can impact grows past the individual leagues. And everyone wants a cut.
Ross Andrews is a senior journalism student at Arizona State University
Related Articles
Supreme Court ruling opens door to widespread sports betting
What the Supreme Court's sports gambling ruling means
Sports betting legal and widespread worldwide
NCAA turns to Genius Sports as SCOTUS legalizes sports betting
Sports betting addict discusses turmoil, recovery
Legalized sports betting could change fan experience, ASU experts say
Maintaining integrity of the games will be ongoing issue for NCAA with legalized sports betting
Podcast: Who wins now that the court has legalized sports betting in the U.S.?
Tags:
Adam Silver
,
American Gaming Association
,
American University
,
betting
,
broadcast
,
CBS
,
data sharing
,
Delaware
,
ESPN
,
FanDuel
,
FOX
,
gambling
,
gaming
,
Integrity Fee
,
Las Vegas
,
Mark Davis
,
media rights
,
merchandising
,
MGM Resorts International
,
MLB
,
Murphy v. NCAA
,
NBA
,
NBC
,
Nevada
,
New Jersey
,
NFL
,
NHL
,
Nielsen
,
PBS
,
PricewaterhouseCooper
,
pro sports
,
sports
,
sports business
,
sportsbooks
,
Supreme Court
,
U.S.