Science
Archive
Decision expected Wednesday on Semenya's appeal of IAAF testosterone rule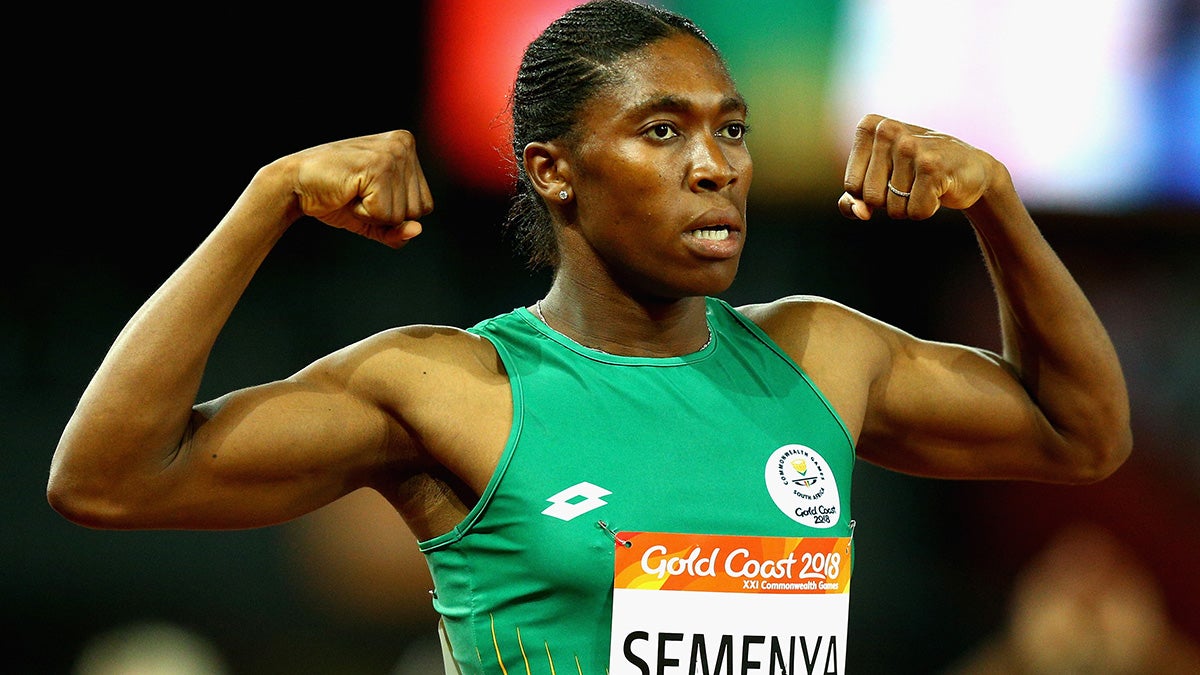 She is tall: 5 feet, 10 inches. Her shoulders are broad. Her physique is muscular. Her jawline is sharp and strong.


"Just look at her," Russian runner Mariya Savinova told reporters in 2009 in reference to Caster Semenya.
Ever since she first set foot on the international stage at age 18 in 2009, the spotlight has been on Semenya's physical appearance, leaked medical documents, and her unusually high, but naturally occurring, testosterone levels.
The spotlight will once again be on Semenya on Wednesday when the Court of Arbitration for Sport is expected to rule on her appeal against the IAAF in its attempt to curb high testosterone levels in some female runners. The ruling by the three-judge panel is expected at noon local time in Switzerland.
Semenya has hyperandrogenism. According to the American Association of Clinical Endocrinologists, it is a condition in which the female body produces abnormally high levels of testosterone.
In 2018, the International Association of Athletics Federation (IAAF) created new eligibility regulations for women with Differences of Sexual Development (DSD). DSD athletes have testosterone levels of 5 nanomoles per liter (nmol/L) or above. The regulations state that if the athletes want to continue competing as women in hurdles, the 400 meter, 800 meter, 1500 meter and mile races then they must lower their levels below 5 nmol/L.
The IAAF defined normal female testosterone levels are between 0.12 and 1.79 nmol/L, while male testosterone levels are between 7.7 and 29.4 nmol/L.
In order to lower their testosterone levels to compete, athletes must use a hormonal contraceptive to lower their levels below 5 nmol/L for at least six months. After the six months, athletes must keep stay below that level for as long as they compete. They must also be recognized as female or intersex.
When the IAAF released the regulations, some experts were puzzled by the testosterone levels the IAAF deemed as normal. According to Alina Health, the average testosterone levels for women are between 0.52 and 2.43 nmol/L. The average levels in men are between 10.41 and 34.70 2.43 nmol/L. Those levels are different from the IAAF's levels.
In response to the new regulations, Semenya and Athletics South Africa protested to the Court of Arbitration for Sport.
"I am very upset that I have been pushed into the public spotlight again; I don't like talking about this new rule," Semenya said in a release. "I just want to run naturally, the way I was born."
In 2009, Semenya underwent sex determination testing by the IAAF after she won gold in the women's 800 meter race at the world track and field championships in Berlin.
Although the testing was supposed to be confidential, reports leaked that her testosterone levels were three times higher than the average for women. The IAAF suspended her for 11 months while medical experts reviewed her case.
Three independent researchers found flaws in the data used to create the new DSD regulations.
The data comes from a 2017 study, which used results from the 2011 and 2013 world track and field championships. The study reported women with very high testosterone levels significantly outperformed women with lower testosterone levels in the 400 meter hurdles, 400 meter and 800 meter races.
"They cannot use this study as an excuse or a reason for setting a testosterone level because the data they have presented is not solid," researcher Erik Boye said.
Ross Tucker, a professor of exercise physiology at the University of the Free State in South Africa, who said he believes biology is the main problem, and that testosterone is the main reason men have an athletic advantage over women.
"That's basically the crux of the issue," Tucker said.  "Do intersex athletes who compete as females have an advantage thanks to testosterone that is unfair, even compared to obviously other recognized advantages in sport?"
Tucker thinks so.
Paula Radcliffe, a marathon world record holder, opposes Semenya competing in women's sports. She believes that Semenya's 800 meter dominance is "no longer sport."
"Girls on the start line know they're never going to get a medal in an 800m. That's the bottom line. I get really annoyed when I see these arguments come back that it's racist or it's sexist. It's none of those," Radcliffe said.
Semenya is not without supporters. More than 60 former and current athletes such as Billie Jean King, Megan Rapinoe and Abby Wambach have signed a letter supporting Semenya.
Katelyn Oates is a sophomore journalism major at Arizona State University
Related Articles
Update: 3 researchers claim IAAF testosterone study flawed
Did flawed data lead track astray on testosterone in women?
Sonia O'Sullivan: We need a new category in women's athletics
Podcast: All testosterone levels are not equal in deciding male, female athletes