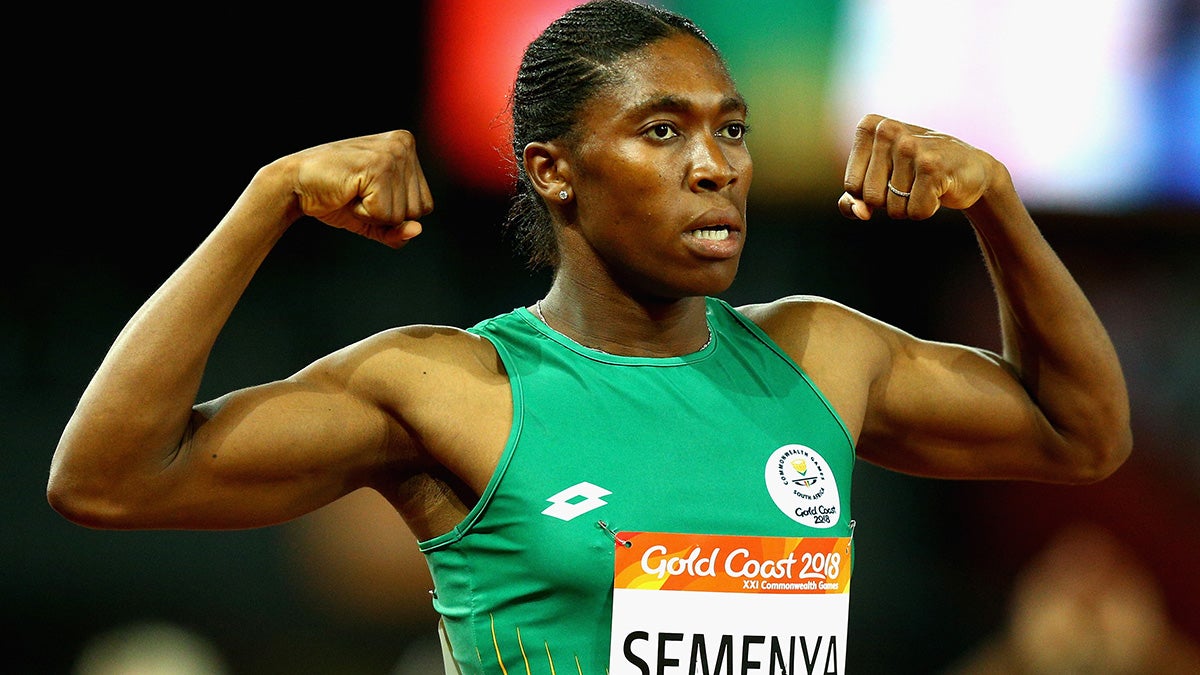 Update: Three independent researchers say they believe mistakes in some of the data that IAAF officials used to create the regulations covering female athletes with elevated testosterone levels call into question the validity of the study.
According to the New York Times, the researchers have called for a retraction of the study  published in the British Journal of Sports Medicine. The study served as an underpinning for rules, scheduled to be enacted in November, which would establish permitted testosterone levels for athletes participating in women's events from 400 meters to the mile, the Times reported.
"They cannot use this study as an excuse or a reason for setting a testosterone level because the data they have presented is not solid," one of the independent researchers, Erik Boye of Norway, said Thursday to the Times.
The I.A.A.F. has updated its research, which was published last week, again in the British Journal of Sports Medicine. "The I.A.A.F. will not be seeking a retraction of the 2017 study," the governing body said in a statement on Thursday. "The conclusions remain the same." But the statement did little to dampen criticism by the independent researchers. The I.A.A.F. seems "bound to lose" an intended challenge by Caster Semenya to the Court of Arbitration for Sport, a kind of Supreme Court for international athletics, said Boye, a cancer researcher and an antidoping expert.
The IAAF announced in April that women who showed  elevated levels of testosterone would need to either compete against men or reduce their level of testosterone and be recognized legally as female or intersex. The ruling - aimed specifically at middle-distance runners - appears to single out athletes like South African runner Caster Semenya.
Semenya, the 800-meter Olympic champion, had previously been asked to take gender testing at athletic events based on her race results and appearance. Results of her tests have not been released.
Athletes with hyperandrogenism would have to reduce their blood testosterone level through the use of hormonal contraceptives or birth control pills. Female athletes must maintain the lower levels of testosterone for six consecutive months, in competition or not.
In April Semenya easily won gold in the 400 and 800 meters at the Commonwealth Games.
"As the International Federation for our sport we have a responsibility to ensure a level playing field for athletes," IAAF president Sebastian Coe said in a statement on the group's website. "Like many other sports we choose to have two classifications for our competition – men's events and women's events. This means we need to be clear about the competition criteria for these two categories. Our evidence and data show that testosterone, either naturally produced or artificially inserted into the body, provides significant performance advantages in female athletes. The revised rules are not about cheating, no athlete with a DSD has cheated, they are about levelling the playing field to ensure fair and meaningful competition in the sport of athletics where success is determined by talent, dedication and hard work rather than other contributing factors."
Australian runner Brittany McGowan said it was difficult to try to compete against Semenya. "It's a tough one. It's tough for a lot of women in the 800m, 400m and 1500m at the moment to compare ourselves and be judged by our governing bodies on those times," she told the Courier-Mail.com.
Previous attempts at similar rules were suspended  by the Court for Arbitration for Sport when challenged legally by Dutee Chand in 2015. Chand, a sprinter from India, was the subject of gender testing before the 2015 world track and field championships.
Chand offered her support when she spoke with AFP.
"I am happy and relieved after four years of uncertainty, but I feel for athletes like Semenya. I strongly believe the current rules are also wrong," Chand told AFP from Hyderabad.
"I have offered Semenya my legal team if she needs. I have emailed her offering my support and help."
According to the BBC.com, Athletics South Africa said it would support "all our athletes who may be affected by this new ruling."
The IAAF statement on the change says female athletes who do not want to lower their testosterone levels through medication can still be able to compete as female at:
(i) at competitions that are not International Competitions: in all Track Events, Field Events, and Combined Events, including the Restricted Events; and
(ii) at International Competitions: in all Track events, Field Events, and Combined Events, other than the Restricted Events; or
(b) in the male classification, at all competitions (whether International Competitions or otherwise), in all Track Events, Field Events, and Combined Events, including the Restricted Events; or
(c) in any applicable intersex or similar classification that may be offered, at all competitions (whether International Competitions or otherwise), in all Track Events, Field Events, and Combined Events, including the Restricted Events.
Related Articles
Did flawed data lead track astray on testosterone in women?
Sonia O'Sullivan: We need a new category in women's athletics