Regular pajamas for athletes are so 2017.
How else to explain Tom Brady's new PJs? The New England Patriots' star quarterback's new pajamas were created in conjunction with Under Armor and incorporate wearable technology to improve recovery and put his body in tiptop shape for the next big game.
The jammies, part of the new TB12 Sleepwear line, feature sensors that activate the body's natural heat and reflect it back as infrared energy, a common tool used to reduce inflammation and help the body recover faster. Brady visited the Consumer Electronics Show in Las Vegas this January to unveil the line. Since then, the wearable technology market has been abuzz over the news.
Who can blame them? Overall, the industry behind technology we can wear certainly is becoming quite a juggernaut—particularly in the context of improving sports performance. At the end of 2017 market research firm IDC forecasted that the worldwide wearables market would nearly double between 2017 and 2021. In particular, the IDC report prognosticated that the biggest areas of growth in this niche would be smartwatches (which includes hybrid watches and fitness/GPS watches), which it predicted would climb from 71.4 million in 2017 to 161 million in 2021; and wristbands, which it said likely would increase from 47.6 million to 52.2 million in the same period.
Another expected spike: Connected clothes and ear-based wearables. Products in this niche have been forecasted to climb 550 percent over the next four years, from 4.5 million in 2018 to nearly 30 million in 2022, according to a new report from consumer technology industry tracker Juniper Research.
At Arizona State University, one of the higher education institutions blazing new trails in wearables research, experts are excited about the future.
"Ultimately I think this technology can be used across a wide variety of sports and can make a great impact on the amount of information athletes and coaches understand," says Robert LiKamWa, assistant professor across the School of Electrical, Computer and Energy Engineering (ECEE) and the School of Arts, Media and Engineering (AME). "This is only the beginning."
Bleeding edge
Without question, certain areas of the wearables market are hotter than others right now.
These technologies go way beyond Fitbit-style wristbands that use telemetry to track general data about steps taken or calories burned; instead the technologies provide real-time insights into how muscles are performing and recovering during competition—or, in the case of Brady's PJs, at times of repose.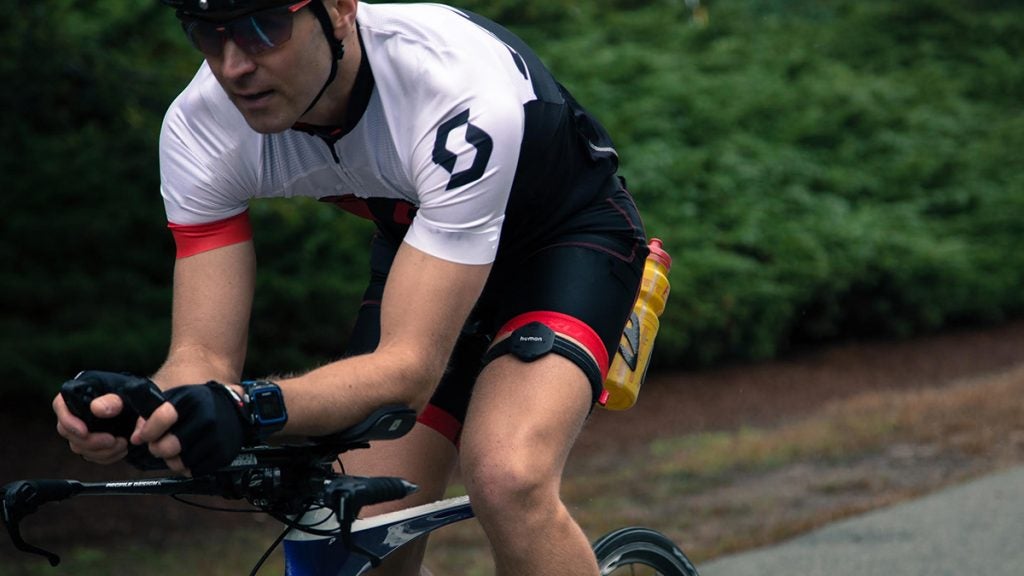 Many of the products and prototypes use near-infrared spectroscopy to measure the local metabolism of an athlete's muscles. This is the same technology behind the finger sensor doctors use when they take your blood pressure. With the clothes and other wearables, the same sensors pick up readings about a variety of performance metrics, while the resulting information goes directly back to trainers and enables them to ensure that athletes are at peak health and performance while training.
Two great examples of companies developing this technology: Humon and Whoop, both startups based in Boston.
Humon uses a device that sits on an athlete's quadricep called the Hex Tracker to measure athletes' blood-oxygen levels. CEO and founder Alessandro Babini recognizes this data point is a bit obscure for the common weekend warrior, but adds that the company built the tool with endurance athletes in mind.
"The wearable market for athletes to date has been dependent on measuring heart rate, which is a very limited indicator of fatigue," he says. "By measuring the amount of oxygen that a muscle group is using, athletes can reach the optimum workout intensity level without exceeding their limits."
Whoop is all about strain; the wristband-style device evaluates how tired muscles are and automatically measures physiological markers to determine readiness to perform each day. The technology also monitors overall stress levels, tells athletes how much sleep they need to recover and then calculates a detailed breakdown of time spent in each wave of sleep.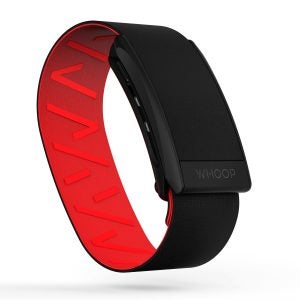 Kristen Holmes-Winn, vice president of performance optimization, likens the overall data package WHOOP monitors to "training appropriateness," and notes that a host of professional and collegiate sports organizations currently are using the tool.
She adds it can work wonders to avoid injury—something considered the Holy Grail in the world of athletics.
"Inappropriate training is how athletes get hurt," she notes. "We deliver insight that enables coaches and whoever is training an athlete to understand what capacity that athlete has on any given day, and hope they'll use this insight to adjust workouts accordingly."
Other growth areas
Other parts of the wearables market that seem to be primed for growth and development in the context of sports revolve around clothing and earbuds that track overall performance, as well as wearables that sit inside safety equipment and track data about on-field impacts and what they could mean for an athlete's overall health.
Connected clothes and ear-based wearables (some call these "hearables") are poised for major growth. Think Brady's pajamas. And those stats from Juniper Research that prognosticate a $1 billion industry.
In recent months the industry has seen the introduction of HOVR, new Under Armor running sneakers that automatically track pace and cadence; new workout garments from Sensoria; as well as wristwear and earbud-type devices from Gymwatch, Atlas, and Jabra.
Technically Whoop fits into this category as well (since the device is worn on one's wrist).
Another area of potential growth: Wearables that can contribute to the growing knowledge of concussions. Here the technology is embedded into helmets, shoulder pads, and mouthguards to record the force of hits on the field of play. According to Heather Ross, a clinical assistant professor at ASU's School for the Future of Innovation in Society, the information is then used to understand Chronic Traumatic Encephalopathy (CTE), a degenerative brain disease that can occur from repeated impacts.
Many of these applications are still in being tested. Ross explains that she has been working on pilot programs to create mouthguards that can sense force and acceleration.
"The idea behind these devices is that they can help give athletic trainers and athletes some idea as to whether an athlete who just took a hard hit should be monitored for head injury and whether that person should be removed from play," she says. Ultimately Ross would like to figure out a way to transfer this technology from sports to the armed forces, so that the government can use it to monitor which soldiers might have later-in-life problems with Post-Traumatic Stress Disorder and suicide.
"We can do a better job of seeing who is at risk up front, which means we can do a better job of preventing it down the road," says Ross, who has a joint appointment with ASU's College of Nursing and Health Innovation and is a research scientist in the university's Global Security Initiative.
Challenges on the horizon
The way most experts see it, there are two major challenges to wearables in sports: First is usability, the second is privacy.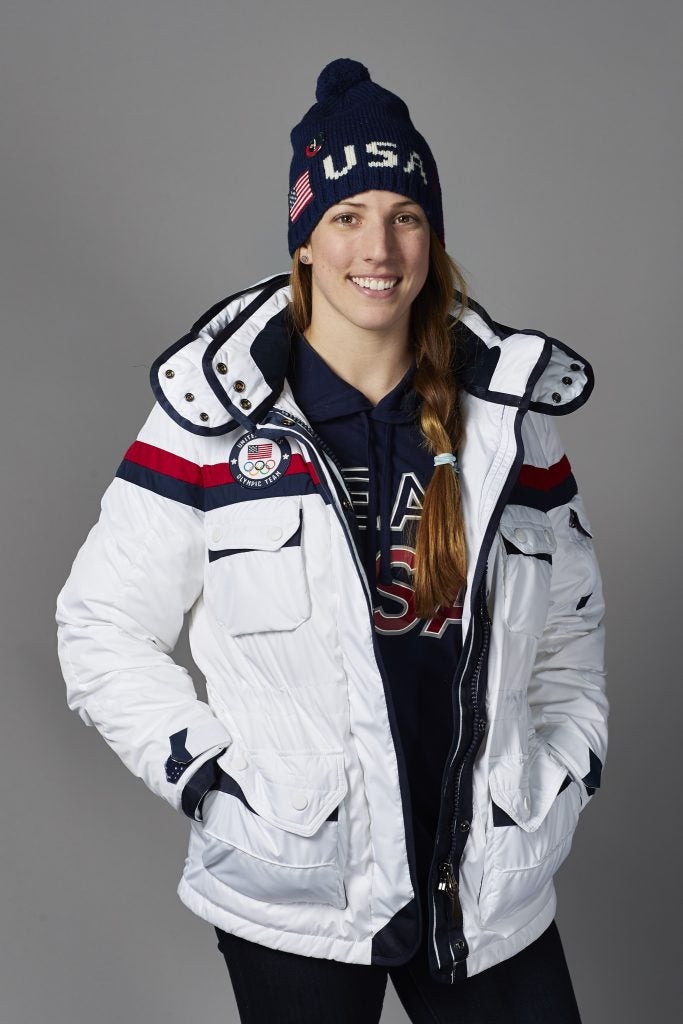 The first pitfall is harder to spot. One good example: The parkas U.S. Olympic athletes wore to the opening ceremonies during the Winter Olympics in South Korea. The jackets, made by Ralph Lauren, had built-in heating elements the athletes could control with their phones. Cool technology? Absolutely. Mission-critical? Absolutely not; if the athletes thought they would be cold, they could have brought additional layers.
Andrew Maynard, director of ASU's Risk Innovation Lab, says these challenges extend to managing a deluge of data. He notes that while some data from wearables can help athletes be better and stronger and faster, other information simply isn't that useful.
"Wearables aren't a magic solution to getting uber fit," he quips. "While all of these data points are interesting and exciting, there's no way to get everything you need to know."
The privacy issue, on the other hand, is everywhere.
Maynard, who also serves as a professor at the School for the Future of Innovation in Society, says that the companies behind most wearable devices reserve the right to pull individual data into a pool and mine the entirety to learn bigger-picture lessons about users and the way they're using the technology. He notes that while companies go to great lengths to strip data of identifying characteristics, pooling data in general raises questions about who owns it, and what happens to the data if it falls into the wrong hands.
"The more people who start wearing these things, the deeper the questions about who owns the data become," he says. "I'm not saying privacy is ultimately going to become a deal-breaker for these technologies, but I'm saying we as an industry are going to have to really think about the way we handle it to make sure personal information stays personal."
Matt Villano is a writer and editor based in Healdsburg, California. Learn more about him at whalehead.com.
Related Articles
Getting a CLEAR picture of biometric data in sports business
Wearable technology now knows if you are a candidate for diabetes
Tags:
Atlas
,
business
,
Global Security Initiative
,
Gymwatch
,
Hearables
,
heated parka
,
Hex Tracker
,
HOVR
,
Humon
,
Jabra
,
New England Patriots
,
parkas
,
Ralph Lauren
,
School for the Future of Innovation in Society
,
Science
,
Sensoria
,
sensors
,
smart watches
,
TB12 sleepwear
,
Tom Brady
,
wearable technology
,
wearables
,
Whoop