Why this matters
Scholars from the Global Sport Institute at Arizona State University and the University of Brighton came together to share their research at the 2020 Global Sport Research Conference. Presentation topics included racism in sport, gender equality, edgework, and the reimagining of sport.
On July 22nd, the Global Sport Institute at Arizona State University (GSI) hosted the 2020 Global Sport Research Conference.
Researchers from GSI and the University of Brighton presented their research which was centered around the theme of "exploring edgework and risk taking in sport." 
As sport continues to globalize, international collaboration between organizations, coaches, athletes, fans, and scholars is essential for its advancement. 
One of the most pressing issues in global sport is the institutionalization of racism. Black Lives Matter demonstrations have taken place in over 4000 cities worldwide. The movement calls for the dismantling of systems rooted in white supremacy and the creation of a just, anti-racist society. 
Dr. Daniel Burdsey studies the manifestations of racism and colonialism in British football through a transnational and transhistorical framework.
He discussed the activism of players like Howard Gayle, Raheem Sterling, Eniola Aluko, and Anita Asante as well as intergenerational trauma stemming from events such as the slave trade, colonization, and the Windrush scandal. 
He emphasized that in order to eradicate racism in sport, all participants must continue to participate in anti-racist work and act against injustice. He said that when they do, "They speak outside their sport, beyond their nation, and past their own lifetimes."
Dr. Scott Brooks and Dr. Anastasiya Khomutova also explored institutionalized racism in sport. Their research focused on interracial coach-athlete relationships, specifically those between black NBA players and East European coaches. 
They referenced racist statements made by European coaches. They also discussed how white normativity and racism in sport is an intersectional issue and how it affects women of color like Caster Semenya and Dutee Chand.
"We want to end racism," said Dr. Brooks. "We don't just want to talk about it and theorize. We want to have an impact."
Dr. Khomutova suggested that there needs to be more longitudinal research, education about immigration, support for cultural awareness among coaches and players, and research about local athletes. She said, "We are in the position here as academics to voice those inequalities." 
Rachel Lofton, a member of the research team at GSI, presented a portion of her Masters' project which focused on mix-gendered plus sport programs and gender reconstruction in sport for development. She said that mix-gendered sports involve boys in girls' empowerment and that, "While we're teaching girls in these programs that they can be smart, strong, powerful and worthy, boys will receive the same message about the girls."
Lofton also advocated for a plus sport and community based approach to mix-gendered sports. Plus Sport means the sport focuses on social change rather than the outcomes of games. A community based approach involves and benefits the community who in turn offer their support to the program. 
Lofton said that in order to successfully empower girls, programs need to enlighten boys. There needs to be a reimagining of gender. She said,  "So often 'gender' becomes synonymous with women and girls. In fact, gender equity is beneficial for all." 
Dr. Thomas Carter also spoke about how the current pause on sport has created an opportunity to reimagine what sport means. His research is centered around the question, "Why would we bring back sport as we know it?" 
"Sport as we know it should end."
-Dr. Thomas Carter
He discussed how the institution of sport is not exempt from corruption and exploitation. He pointed to examples of transnational labor migration, necrocapitalism, and child labor in sports-related businesses. He said that these issues need to be brought to light and that, "Sport as we know it should end."  
There are aspects of sport that need to be challenged and changed. However, sport is inherently social and therefore has the power to either reinforce separation and ignorance or to empower education and positive global connections.
Dr. Luke Brenneman's research about international fan interactions at the Rio Olympics demonstrated that while cultural and linguistic barriers may exist, they can quickly dissolve in a sports context. 
Using tenants of the Gordon Allport's intergroup contact theory, Dr. Brenneman interviewed fans who were attending the games and found that nonverbal communication such as the displaying of identities (like wearing a jersey)  or use of physical space (like sitting at a table)  initiated conversations and relationships between people from different countries. He concluded, "Sporting events provide unique space in which compatible group identities supersede and dissolve the boundaries of conflicting group identities. Diversity can drive the shifts in attitudes and behaviors towards others."
While new experiences can change attitudes and behaviors, some sports that challenge the status quo have not received warm welcomes. This is particularly true for forms of edgework, high risk activities that push the edge of life and death, consciousness and unconsciousness, and physical wholeness and brokeness.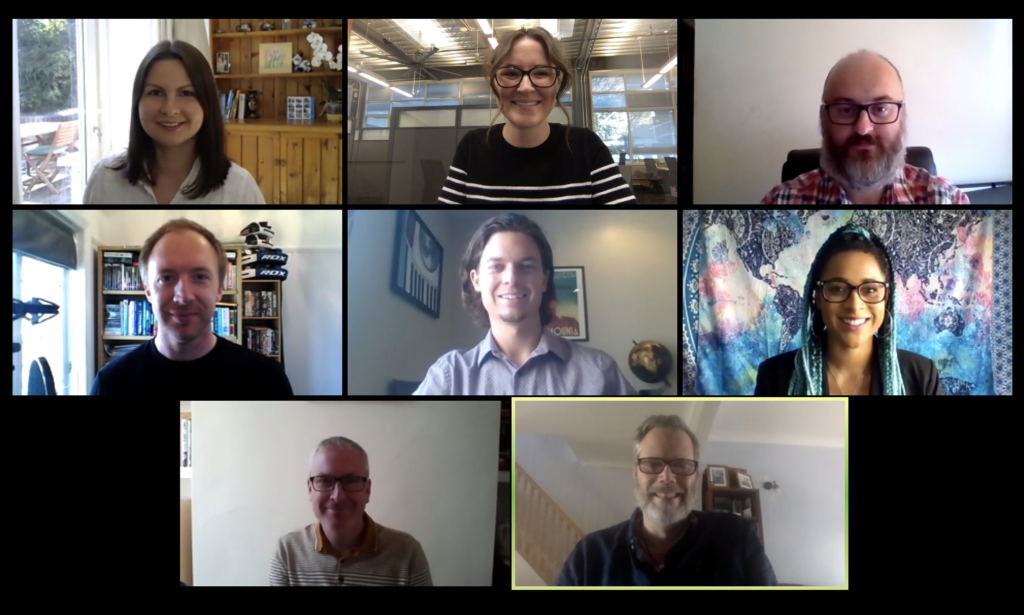 Dr. Paul Gilchrist studies parkour, an edgework sport that has gained international recognition predominantly through online videos. Parkour is often considered an "anti-social" sport as it defies norms of spatial politics and public spaces. Dr. Gilchrist said, "The creation of a playful city is not universally attractive for all urban inhabitants and authorities."
Recent U.K. legislation and law enforcement interventions have attempted to eradicate parkour as it is an example of social deviance and a potential risk to safety. However, athletes are starting to adapt their behavior in "forms of self-regulation and self-modification" to avoid entanglement with authorities and to keep the sport alive. 
The misunderstanding and unacceptance that parkour faces is reflected in MMA fighting, another form of edgework. Dr. Alex Channon said that unlike parkour which centers around individual ability, edgework is not possible in MMA without collaboration. Competitors need to trust that they will push each other to their full potential. 
"Fighting and violence are not the same thing," Dr. Channon said. His research has led him to the conclusion that violence cannot have a fixed definition because it is a characteristic of interactions that are fluid and complex. He says that violence changes with context and that, "Violence needs to be thought of in a sports context as a combination of both forceful actions and violations against the person."
Violence is an inherent aspect of sport just as collaboration is an inherent aspect of sport. Sport is complicated and its complexity increases as it becomes globalized and continues to transcend societal norms and barriers. It is the starting place for conversations about the past, present, and future and the beginning of intersectional solutions. Sport may transform throughout the years, but what will always remain is the spirit of competition, connectedness, and community.
E-posters from the speakers and other presenters are available on Twitter under the hashtag #globalsportresearch, and view presentations from the conference, now available on the Global Sport Institute Resource Library page. Please interact with this content for more information regarding edgework, racism, refugee inclusion, post-military transitions, and more. 
Global Sport Matters is an initiative of the Global Sport Institute at Arizona State University. Learn more about the Global Sport Institute's research work here.