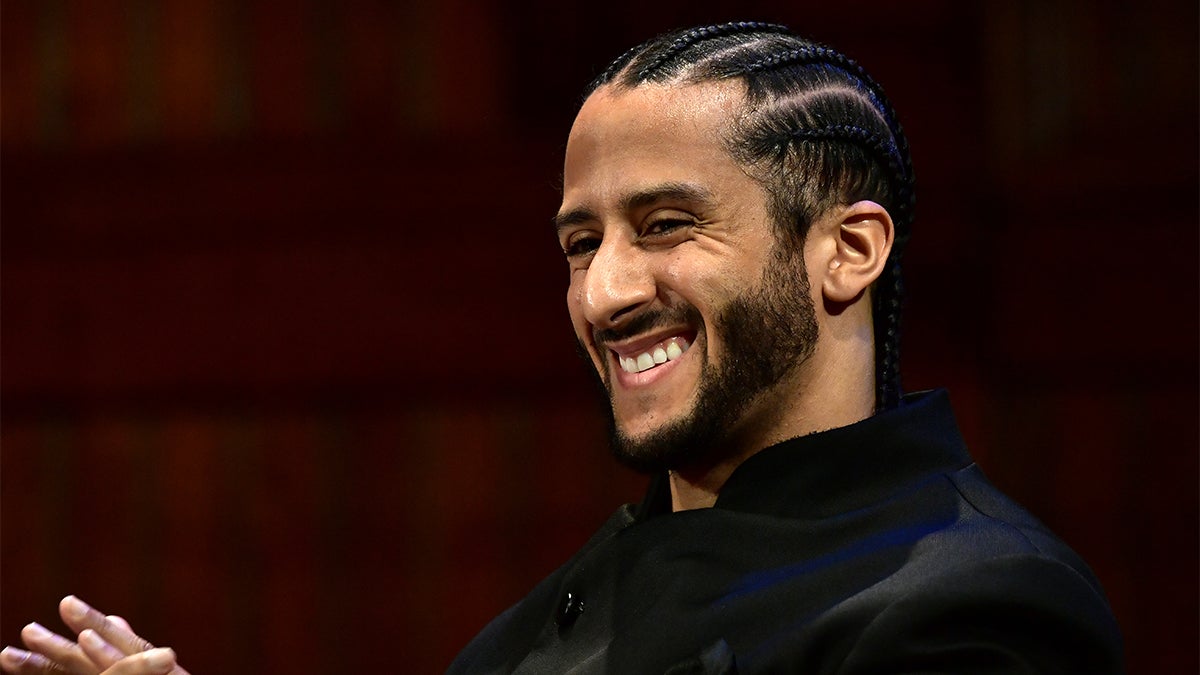 Former San Francisco 49ers quarterback Colin Kaepernick may finally be getting his shot at a return to the NFL.


On Saturday, Kaepernick will work out at the Atlanta Falcons' facility in Flowery Branch, Ga. CBS Sports' Jason La Canfora reports former Cleveland Browns head coach Hue Jackson will lead the drills during Kaepernick's workout.
Kaepernick has been out of the league since he opted out of his contract following the 2016 season, during which he sparked a controversy when he began to kneel during the playing of the national anthem to protest police mistreatment of people of color in the U.S.
The civil-rights protest inflamed passions on both sides of the issue, and no NFL team has been willing to sign him, likely out of fear of the potential backlash.
Despite First Amendment protections that grant Kaepernick the right to protest, many people around the country saw it differently – including President Donald Trump. 
"If a player wants the privilege of making millions of dollars in the NFL, or other leagues, he or she should not be allowed to disrespect our Great American Flag (or Country) and should stand for the National Anthem," Trump tweeted. "If not, YOU'RE FIRED. Find something else to do!"
While many starting and backup quarterbacks went down with injuries after Kaepernick opted out of his contract, Kaepernick was not signed by another team, prompting some NFL analysts to suspect NFL owners had blackballed Kaepernick, 32. 
"The NFL continues to blackball Kaepernick, consistently and continuously ignoring his ongoing desire to return to the NFL," wrote Mike Florio of NBC Sports' Pro Football Talk. "The fact that the league has successfully blackballed him for two-plus seasons actually makes it easier now, since the knee-jerk response to the possibility of a Kaepernick return from many is that he hasn't played in nearly three years."
On Feb. 15, 2019, Kaepernick and Eric Reid settled their collusion case against the NFL. Reid also charged he was out of the league for a while for joining in Kaepernick's protest. Reports said they were paid less than $10 million in the settlement. 
Kaepernick, who helped the 49ers reach Super Bowl XLVII after the 2012 season, passed for 2,241 yards with 16 touchdowns with four interceptions in his final season, starting 11 of the 12 games he played. 
The NFL has invited all 32 teams to attend the private workout for Kaepernick on Saturday, although neither the teams or Kaepernick received much of a warning that the workout would be held.
Kaepernick will participate in on the field drills and will be available for interviews by team representatives. Tape of the workouts will be available to the teams.  
Originally, the NFL would not reveal which coaches and executives would be at the workout, but later released a list. 
Thursday, the league revealed that the Arizona Cardinals, Atlanta Falcons, Cleveland Browns, Denver Broncos, Detroit Lions, Miami Dolphins, New England Patriots, New York Giants, New York Jets, Tampa Bay Buccaneers and Washington Football Team have representatives there.  More teams may attend.  
ESPN's Adam Schefter also reported that Kaepernick's representatives asked for the workout to be on a Tuesday, when most free-agent workouts take place, but the NFL denied the request. They later asked for another Saturday, and that request also was denied.
Eric Reid, a current Carolina Panthers safety and former teammate of Kaepernick's, said the workout "feels like a (public relations) stunt" but predicted that Kaepernick will perform well in it.
"It remains to be seen who's going to be able to make that workout, being that it's the day before a game," Reid told reporters.  "I spoke to him last night.  He had the same concerns that I just mentioned – wondering why it's a Saturday – but he's ready.  He's been training like I've been telling y'all ever since I got here. For three years now he's been training, so he's ready."
Related Articles
Kaepernick, Reid settle collusion case
After initial fury, Nike's Colin Kaepernick ad 'well received'
Yale sociologist: Colin Kaepernick, Lebron James important role models 
Extending Kaepernick bold, controversial move by Nike
New poll: Majority of Americans support athletes' right to take a knee
Protesting athletes may have a case under First Amendment
Athlete activism is on the rise, but so is the backlash
Adidas exec on the future of sport, society and Kaepernick
Tags:
Adam Schefter
,
Arizona Cardinals
,
Atlanta Falcons
,
Carolina Panthers
,
Cleveland Browns
,
Colin Kaepernick
,
collusion
,
Denver Broncos
,
Detroit Lions
,
Eric Reid
,
ESPN
,
kneeling
,
Miami Dolphins
,
national anthem
,
New England Patriots
,
New York Giants
,
New York Jets
,
NFL
,
President Trump
,
protests
,
San Francisco 49ers
,
Tampa Bay Buccaneers
,
Washington Football Team