Business
Big data becoming as important as scouting and just as closely guarded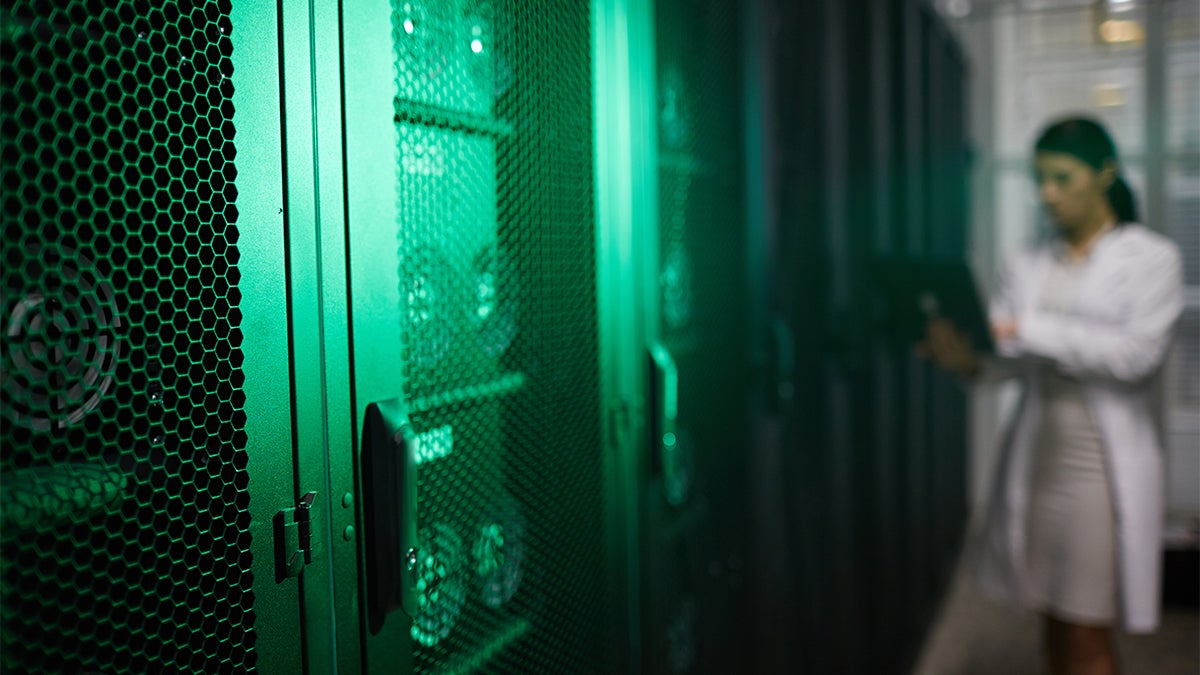 Coaches. Front offices. Owners. Media. Fans. Everyone, it seems, wants more big data. And the sports world continues to expand its collection techniques exponentially, amassing billions of data points in the process. That big data leads to big critical questions. Exactly what do leagues and teams do with all that information? Who translates it? How do they protect it, and how will it change the game?  
Professional leagues, college teams and corporations have altered work practices on all levels to best answer those questions. Player recruitment, personnel decisions, fan engagement and training techniques are startlingly different compared to the pre-"Moneyball" days. After the book outlined how Oakland general manager Billy Beane used sabermetrics to transform the underfunded 2002 Oakland A's into a legitimate contender, topological data made its way into every front office. In the years since, tech tools advanced to pull information from all sides at lightning speed.
Take for example the NFL's tech-enabled shoulder pads and game balls. Since 2014, each of the NFL's 32 teams has used the RFID tracking system from Zebra Technologies to measure and record player movement up to 15 times per second during games and on the practice field. This past season, the NCAA used the Zebra system during the Senior Bowl game, providing NFL teams with familiar metrics that make for an easier apples-to-apples comparison.
"The New Orleans Saints benefit from the data provided by Zebra as it gives us the visibility we need to make the right calls during each of our practices and in preparation for our games," New Orleans coach Sean Payton said. "Our recruiting efforts will also be enhanced as we can better evaluate and scout college players based on data generated at the Senior Bowl."
Until last season, coaches had access only to their own team's data. The NFL Competition Committee recently agreed to distribute all data from the 2016 and 2017 seasons to every team, and plans call for weekly league reports beginning in the 2018-19 season. To integrate the numbers in game planning, teams have hired or will hire more analysts who can not only manage the information proficiently, but also can identify and explain the best-case scenarios for their particular team based on that data, changing how teams look from the top down.
New Data, New Positions
Data is changing the game on the hardwood, too. The NBA uses the STATS SportVU system in all arenas to measure distance, speed and acceleration for each player. The impact of the information extends past game preparation and recruiting, and it could change actual team composition.
The theme of this year's MIT Sloan Sports Analytics Conference (SSAC) was Talk Data to Me. During the Take That For Data: Basketball Analytics panel, NBA/ESPN analyst and former player Jalen Rose responded to a question of the shift in relevance of the center role. Said Rose: "This idea that the center is extinct, that's inaccurate. The center is as vibrant right now as it's ever been; it's just a type of center. I call it a 'will big' somebody that's not going to get post-ups ... there are multiple bigs."
Daryl Morey, general manager of the Houston Rockets and founder of SSAC, said the evolution of the players makes the game even more interesting, leading to the league's surge in global popularity.
How can data address that particular question of the player position? In a TEDx Spokane 2013 talk, presenter Muthu Alagappan illustrated how teams can use data to redefine roles. "We can, for the first time, create topological networks of the players in the NBA which will allow us for the first time, with mathematical rigor, to discover the positions, the true positions, of basketball."
Effectively, it's the same idea that Rose and other panelists touched upon when they addressed, in game vernacular, the impact of the 3-point shot on the role of the bigs, only Alagappan did it five years ago with data maps.
In another five years, a new conversation will undoubtedly emerge after including the merged perspective of data science and player knowledge. Case in point, the Sacramento Kings recently hired Luke Bornn, a Harvard University professor in the department of statistics who "will report directly to general manager Vlade Divac and employ expertise in data engineering and collection to empower basketball operations personnel with relevant information valuable in decision making processes regarding roster compilation, player evaluation and overall strategy. The material gleaned from Bornn's data infrastructure will also assist the team's training staff in analyzing information received via wearable technology."
The positive outcomes are potentially many, but what issues could arise from these new partnerships?
Rose raised a relevant question, expressing his concerns over the potential hiring blocks for diverse candidates, many of whom rise through the ranks after a playing career. As teams rely more on trained scientists, Rose worries that an already small window of opportunity closes further. The topic will require greater discussion.
No doubt, the numbers game changes everything, even how and what fans see – and who sees them. Case in point, the 2018 FIFA World Cup experience.
Watching Me, Watching You: The Privacy Paradox
The newly launched Adidas FIFA World Cup Highlight Machine captured every minute of play aired on Fox Sport and Fox Sports 1, adding the videos to its catalogue of 300 games dating to 1958. IBM's Watson, the artificial intelligence tool, uses big data to power the on-demand hub now readily available to content creators and fans everywhere. Thuuz provided the automated highlights, collecting more data on who watched. Now more than ever, the information exchange is a two-way street.
While the estimated 280 million U.S. watchers joined global fans in buzzing over 19-year-old phenom Kylian Mbappé's game-winning goals for France, Thuuz watched those who watched online, collecting and cataloging each interaction. Thuuz CEO Warren Packard said that "while every fan will have his or her most memorable moment, measuring metadata in this way gives us a great snapshot into the collective excitement felt around the globe as we look back on such a great global phenomenon. When people say 'The excitement was palpable,' we can now verify it!"
There's Gold In that Data
The Silicon Valley-based company shifted from its initial vision of being a sports fan engagement mobile app to a data provider when Thuuz executives realized the data they had amassed, sorted and categorized were highly valuable. Said Packard: "We were getting rave reviews for our app and it's unique capabilities (personalized excitement ratings, dynamic headlines, real-time game excitement alerts), but very few people knew about the app. Marketing was way too expensive to try and fans didn't go around telling their friends about their cool new sports app. So, we knew we were on to something but had to shift strategies in order to extract the underlying value.
"The FIFA World Cup Highlight Machine was a really fun and productive collaboration with Fox Sports (rights holder) and IBM (front-end developer). This experience proved that we can create world-class solutions that scale and perform as expected, even under the pressure of a global event like World Cup. Expect more mind-blowing breakthroughs from us and our partners soon!"
The enhanced data mining tools used by Thuuz and numerous other tech companies now provide users with access to granular, quantifiable information. But as the Kleiner Perkins 2018 Internet Trends Report points out, compiling the increased personal and collective data must include measures to adequately protect it. According to Mary Meeker, the report's author, the fast-paced evolution of the information science world hasn't been matched by the requisite regulatory scrutiny. Several ad tech companies have shut down, certain they were unable to comply with the European Union's looming GDPR (General Data Protection Regulation) deadline.
Speaking anonymously, a business information analyst identified the key concerns her company grapples with in data mining. "We've got to determine what our privacy policies will be at the same time that we're clamoring for more and more data; when I started there was no "big" in data. That's all changed … The ethical issues haven't hit us yet. With GDPR, with its incredibly restrictive laws, they're coming. And as states develop their own laws, as California has, how we manage for each one will become a major concern."
What the Data Will Not Show
Reading the data on fan involvement or player performance will not be as simple as unwrapping and listing the numbers. Allowing for determining factors such as cultural variance and user proficiency means teams and leagues must balance the analytics with old-fashioned personal insight.
Kerry Edelstein, president and founder of Research Narrative, a data storytelling consultancy, reminds users that numbers and statistics alone will not give you the full picture necessary for solid decision-making. The tendency to rely on numbers alone could skew the research, leading to disastrous results. Edelstein warned that companies must be careful not to make decisions based on huge data sets that don't represent that whole.
"Be sure to ask, 'Do we need this? Or could we get that great insight we're trying to get and avoid these paralyzing privacy issues?' as you develop your analytics strategies and processes," she said. As for the upcoming regulations, Edelstein said: "It will be interesting to see what's happening to major soccer teams in Europe; that's a good guidepost for the U.S."
Will the Game Change?
Traditionalists may worry that all the scientific talk will taint the game. No doubt, how a general manager sets a roster will be affected by reports. How an athlete prepares will evolve based on the more she learns about her body. How much a team charges for season tickets and where fans choose to buy tickets or merchandise will look different, too. But as for the core reason people play, the actual joy of the game, "Moneyball" author Michael Lewis said at the recent opening of the baseball exhibit at U.S. Library of Congress, "as long as you preserve the vibrancy youth," keeping the kid-like wonder as kids learn the game, there will always be a reason to love it.
Mia M. Jackson is a writer based in Germantown, Maryland. 
Related Articles
Jayson Werth rails against 'super nerds' that are 'killing the game'
Root, root, root for the home team while they mine your data
Getting a CLEAR picture of biometric data in sports business
Wearable technology now knows if you are a candidate for diabetes
Tags:
Adidas FIFA World Cup Highlight Machine
,
big data
,
Daryl Morey
,
Fox Sports
,
GDPR
,
Harvard
,
Houston Rockets
,
IBM's Watson
,
Kylian Mbappé
,
Luke Bornn
,
MIT Sloan Sports Analytics Conference
,
MLB
,
Moneyball
,
Muthu Alagappan
,
NBA
,
NCAA
,
New Orleans Saints
,
NFL
,
NFL competition committee
,
Research Narrative
,
RFID tracking system
,
Sacramento Kings
,
Sean Payton
,
Senior Bowl
,
SSAC
,
TEDx Spokane
,
Thuuz
,
Vlade Divac
,
Warren Packard
,
Zebra Technologies