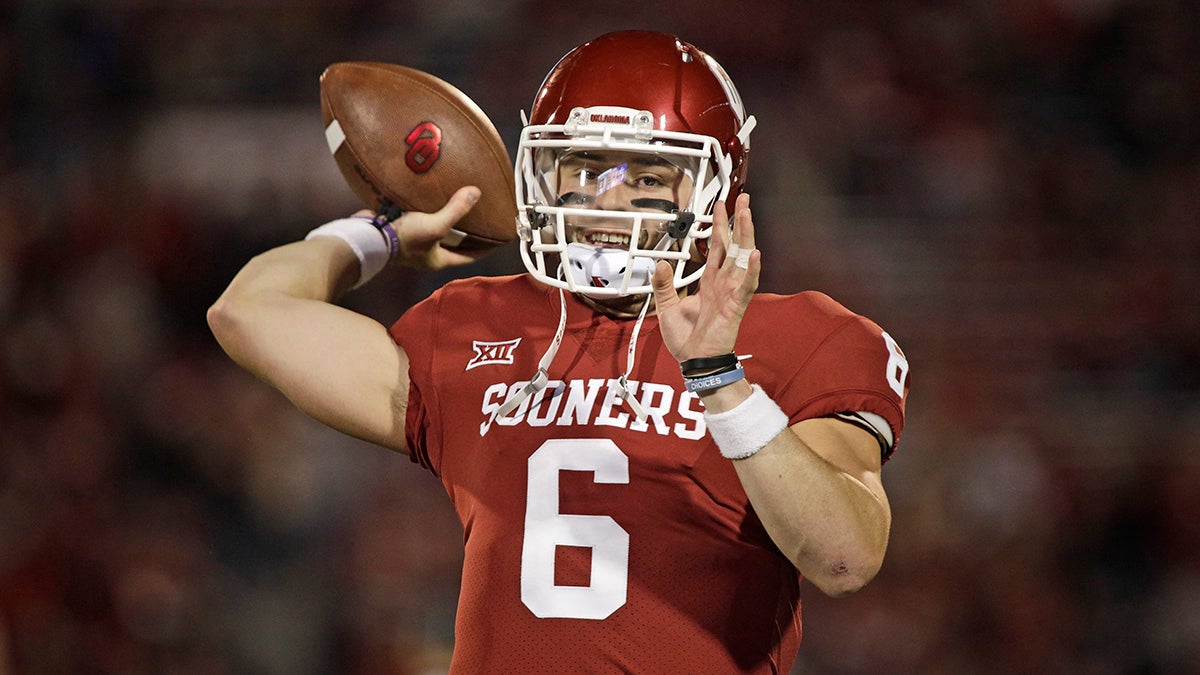 Are you ready for some data sharing?
No, that's not the start of the new "Monday Night Football" theme song, but what NFL teams will be doing this year after the league agreed to share data collected from a nickel-size radio frequency identification (RFID) tag in game balls.
 The 0.1 ounce tags will gather data to be shared with all 32 teams. That information could be shared publicly, but plans haven't been finalized yet, according to Sports Techie.
The tags and data sharing are the next step in the relationship between the NFL and Zebra Technologies, which for the past three seasons has tagged every player's shoulder pads with the RFID chips.
During the limited program, 11 clients of Zebra Technologies were able to access and start analyzing information obtained from their own players during practices. No one received game data or data from other teams. As a result, those 11 client teams lacked a comparative data set, according to Sports Techie.
"Until a change in policy earlier this year promised full league-wide distribution, NFL teams could also only see the data collected from their own players," Sports Techie reported.
The league-wide sharing announcement comes almost a year after Zebra Technologies and Wilson Sporting Goods announced that every NFL game ball last season would have the "RFID tag to track location, speed and rotation metrics."   
As of today "none of those metrics ever surfaced among the Next Gen Stats that appeared in broadcasts or online," according to Sports Techie. That was by design.
"Even though the fans did not see the ball-tracking data last year, the teams didn't see it either, in terms of game days," Zebra Technologies' Vice President of Sports Business Development John Pollard was quoted in Sports Techie.
The possibility of ball-tracking data in the NFL can be seen as a benefit after it was successfully tested at the collegiate level.
"RFID chips from Zebra Technologies were embedded in the footballs used for every practice and at the game itself, just as they were in every NFL game ball last fall," according to Sports Techie.
The potential impact of such data has already been seen.
When it came to Wyoming quarterback Josh Allen's powerful arm or Oklahoma's Heisman winner, Baker Mayfield, the Cleveland Browns couldn't decide who would be the first pick of the 2018 NFL Draft.
CBS Sports reporter Will Brinson reported in April the Browns would select Allen as their No. 1 overall pick based on his "ability to throw a football 9 bajillion yards."
And Brinson was right. When observers looked strictly at their throwing abilities, Allen overshadowed Mayfield. However, data collected at the 2018 Senior Bowl told a different story.
The Sports Techie story reported the velocity and spin data of the throws during the week of the Senior Bowl indicated Mayfield was "consistently in the same ballpark" as Allen, quoted Pro Football Focus.
"The stats released by Zebra confirmed the assessment of human eyes that Allen had a howitzer for an arm, while also suggesting Mayfield's physical skills had been undervalued," according to Sports Techie.
As a result, the Browns picked Mayfield No. 1; the Buffalo Bills selected Allen at No. 7. South Florida quarterback Mike White was under the radar and considered a wild card before the Senior Bowl. His demonstration of great power behind his throws earned him a fifth-round pick by the Dallas Cowboys.
The Sports Techie report indicated ball-tracking data can show adjustments a passer makes in windy conditions or can help a team identify the traits of throws that are most easily caught by receivers — there is a combination of spin rate, velocity and height that makes a ball more easily corralled on quick slants, deep posts and other routes.
But even after the data is collected the question of who owns the data comes into play.  According to an article written by Ian McMahan for Wired Magazine "football has decided that collecting data — as well as applying intelligence and ingenuity to analyze it — is above board. What isn't? Surreptitiously filming other team's practices, hacking into scouting databases and stealing signs with Apple watches."
However, with the increased availability of data, leagues will need to protect players' privacy from risks.
Sean Sansiveri, vice president of business and legal affairs for the NFL Players Association, was quoted in Wired Magazine saying, "Manufacturers, broadcasters, and leagues will have to address concerns regarding ownership, validity and interpretation of data, privacy, confidentiality, security (hacking) and conflicts of interest."
Edith Noriega is a junior journalism student at Arizona State University
Related Articles
Getting a CLEAR picture of biometric data in sports business
Lawson Craddock shows the toll of the Tour de France with Whoop
Sports betting and biometrics will push the publicity rights envelope
Game-changing NFL ball tracking data will be shared league-wide
Root, root, root for the home team while they mine your data
Wearable technology moving from the track to the bedroom
Wearable technology now knows if you are a candidate for diabetes
Tags:
Baker Mayfield
,
Dallas Cowboys
,
data sharing
,
game ball
,
Ian McMahan
,
Josh Allen
,
Mike White
,
Monday Night Football
,
Next Gen Stats
,
NFL
,
Pro Football Focus
,
Radio frequency identification
,
RFID
,
Sean Sansiveri
,
Sports Techie
,
Will Brinson
,
Wilson Sporting Goods
,
Wired Magazine
,
Zebra Technologies