Science
Archive
Former aerospace engineer giving U.S. swimmers an edge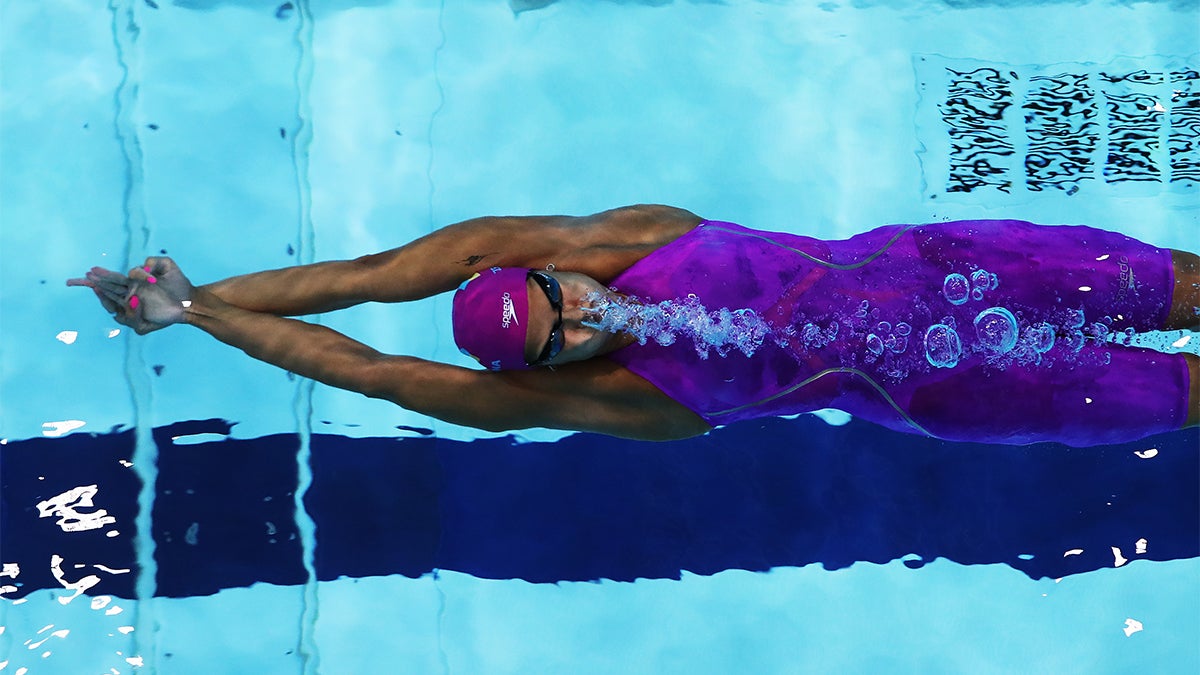 The 2020 Tokyo Olympics are less than a year away, and Americans are again expected to finish ahead of the competition in the pool.

U.S. swimmers have dominated the podium at the Olympics on both the men's and women's side. Nine of the top 10 most decorated male Olympic swimmers in history are Americans, led by Michael Phelps with 28 medals. Six of the top 10 women are from the U.S., led by Jenny Thompson with 12 total medals.
One way Americans have gained a competitive edge is technology used in and out of the pool. For that, USA Swimming leans on high-performance manager Russell Mark, a former aerospace engineer who swam on three Atlantic Coast Conference championship teams at Virginia.
Mark uses technology, data analytics and video to give USA Swimming that edge. Dan Durden, coach of the U.S. men's team, told the Washington Post in July that Mark is a huge reason for the team's success. 
Mark told Sporttechie.com he is trying to fill the gap in the use of technology and data in swimming. Changes have taken place since he joined Team USA in 2002, including the ability to record video underwater to examine a swimmer's mechanics.
"I would say the field of swimming mechanics is still evolving just because having a human in water is an unnatural state, an unnatural environment, and everyone moves through it a little bit differently," Mark told SportTechie. "Even amongst the very best in history, there are some differences. So you're constantly learning. I would say my job is to sort through what can apply to most people and what are the exceptions that make the best go."
Mark utilizes a GoPro video camera during training sessions, using the camera underwater to record swimmers. The video is uploaded to an iPad, on which Mark can break it down immediately.
Five-time Olympic champion Nathan Adrian has worked with Mark since Adrian was 16.
"He has this eye – like a photographic memory for our strokes," Adrian told the Washington Post in July. "He notices the smallest things."
Despite innovations in technology, not all swim programs take advantage of it, Mark said. 
"I do get a lot of swimming technology that comes across my radar every year," Mark told Sporttechie. "Integrating technology into swimming is really hard. This is what I tell people: the only technology that has stood the test of time is a stopwatch. There are so many programs and teams that don't use video in general – not even analyzing video, but just taking it with your phone or an iPad or a video camera and watching it.
"There's still a gap in technology and swimming. I think that's partially kind of what brings me value is that I'll show up to a team or a national team athlete, and I just have my camera. Let alone analyzing race data or taking measurements and analytics from a video – just to watch it subjectively is of huge value."
Those little things include ideas Mark became familiar with in his previous profession as an aerospace engineer: physics, force production, fluid dynamics and fluid mechanics. They can make a big difference in performance.
When breaking down video, Mark and his team count the strokes manually to calculate a swimmer's stroke rate (strokes per minute) and stroke tempo (the time it takes to execute a single stroke).
"Let's say Katie Ledecky is swimming at a 1.15 or 1.20 tempo – so it takes her 1.2 seconds to move her arms in one cycle," he told the Washington Post. "What's crazy is, we'll see that a difference from 1.20 seconds per cycle to an average of 1.22 seconds can change your speed by 10ths of a second. We're talking 0.02 seconds, but over 20 cycles, that impacts your speed. So we're thinking about ways we can get them to move their arms just a tiny bit faster."
Swimmers have been trying to get ahead of the curve since the start of the 20th century, often through improvements in swimwear technology. Swimsuit material used to be wool, and suits covered swimmers, men and women alike, from hip to shoulders. 
Speedo's introduction in 1928 of the Racerback swimsuit, with a cut similar to what competitive swimmers wear today, allowed for more movement in the arm and shoulder.
Adaptations to the swimsuit material followed. For example, Nylon swimwear, introduced in the 1950s, provided a smoother, less water-resistant option. 
In 2000, Speedo took swimsuit technology a step further. It introduced the Fastskin swimsuit inspired by shark's skin. In 2008, the company introduced the LZR Racer, which was worn by Michael Phelps during his historic, eight gold medal performance in the 2008 Beijing Olympics.
TJ Mathewson is a senior journalism student at Arizona State University