Science
Sparta Science uses jump tests to prevent injuries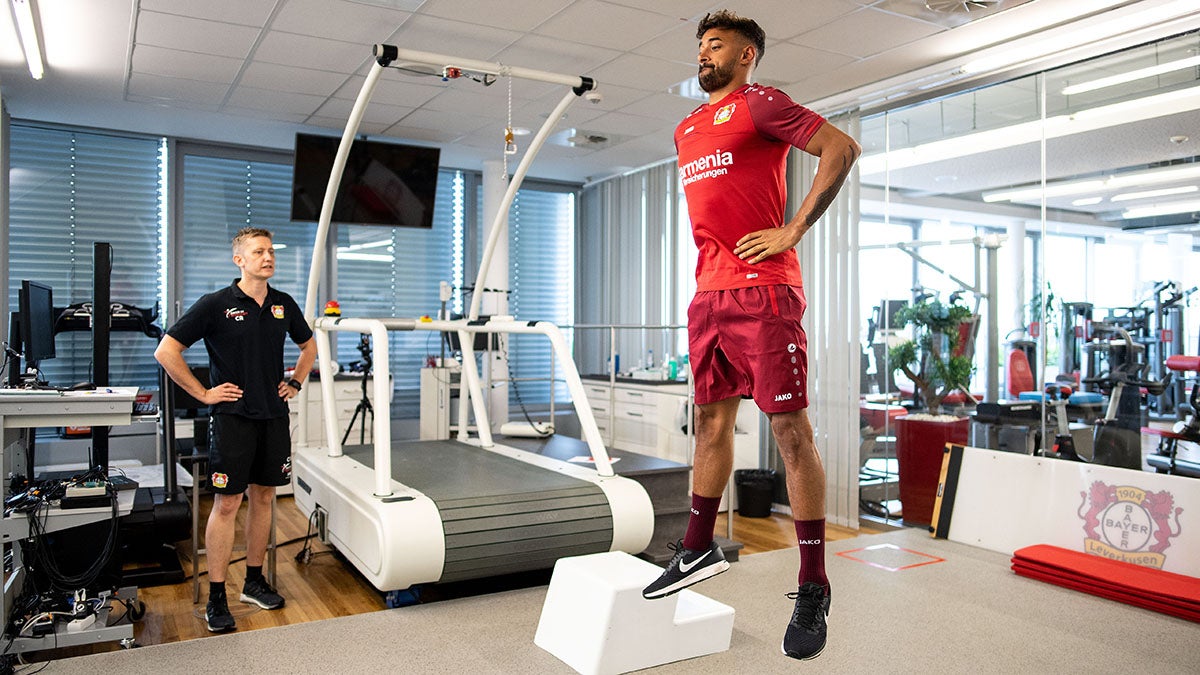 Technology has done a lot for sports — improving fan interaction, assisting coaches and tracking athlete performance just to name a few. Sparta Science is among those sport tech companies whose goal is to find consistency in athletic training and prevention of injuries.
For the past 10 years, Sparta Science has created relationships with teams across the global sport world, including pro football's San Francisco 49ers, pro baseball's Colorado Rockies and pro basketball's Cleveland Cavaliers. Teams have reached out to Sparta for help with assessments of training programs and talent identification during draft evaluations.
Part of what separates Sparta from other companies is its unique athlete signature. Regardless of the type of athlete, Sparta creates that signature by analyzing how the individual jumps. To do so, Sparta looks at three main components: load, explode and drive. Load measures how a person's body prepares to jump. Explode analyzes how the person initially creates upward force. Drive looks at how they sustain that force.
"Though the Drive score was disconcerting, my reading for Explode was comforting," SportTechie senior writer Joe Lemire wrote in a recent article for that website. "That initial transfer from compression to force generation is a task for the core muscles. As someone who underwent hernia surgery earlier this summer, seeing a respectable score is reassuring that I've made a proper recovery."
What does jumping have to do with being a swimmer, pitcher or runner? Sparta is able to gather information from jumps and apply it to any kind of physical activity. The assessment test will not explain how to throw a perfect strike or build endurance, but it has been shown to have an effect on preventing injuries.
"The vertical jump assessment is one of the most commonly used tests in the sporting realm. Thanks to gravity, vertical forces can be used to explain a multitude of athletic movements utilizing both qualitative and quantitative measures from jump tests," Sparta explains on its website.
A significant focus of Sparta is generating advice on the best way to recover. On the company's website there is one word that shows up on nearly every page: consistency. Sparta delivers an emphasis on providing consistent results that lead to athletes spending more time in the game and less time having to recover on the bench.
Sparta isn't limited to sports. The company has a presence with military special ops, the medical community and first responders. All of the activity follows its value of consistency. Most recently, the company altered its service to make it more accessible to the fitness community.
"The fitness market is something we're growing into," Founder and CEO of Sparta Dr. Phil Wagner said in the SportTechie article. "The end goal of Sparta was really to make sure there were no physical obstacles for anybody who wanted to be active. We started in sports because it's a smaller sphere where people are more compliant because of a clear goal. It was always the plan to grow into fitness and we still want to do that, but it will evolve into different products."
In order to make the service more available to the average person, Sparta is working to reduce its cost and complexity. Through its website, athletes can sign up for the Sparta Training Ground. While the program is geared toward professionals, the company is in the process of making it suited for athletes of all levels.
Nikole Tower is a senior journalism major at Arizona State University