GSM Live 05/15/2020: COVID-19 & Sport in Native American Communities
Global Sport Matters | Friday, May 15, 2020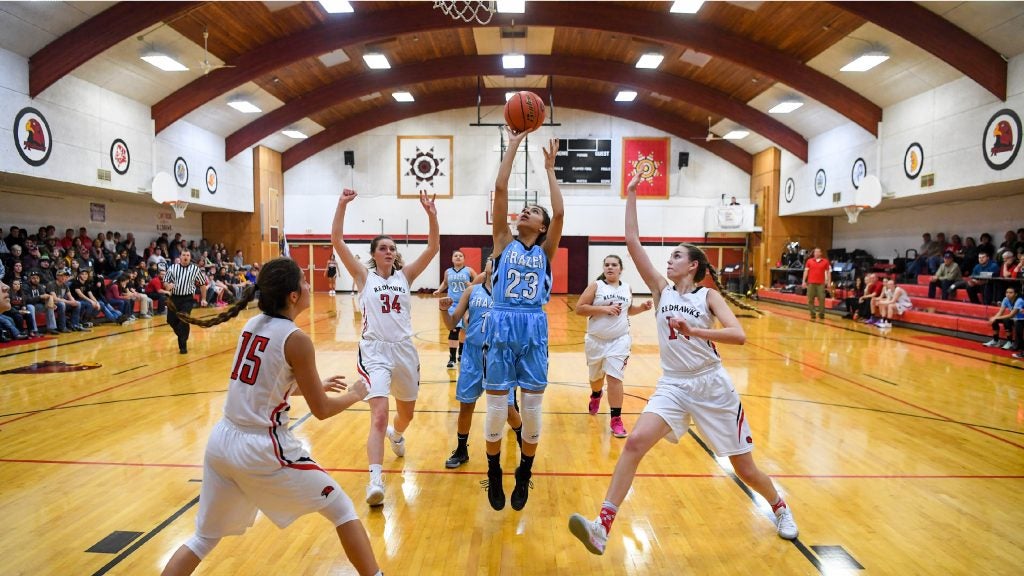 COVID-19 & Sport in Native American Communities (GSM Live 05/15/2020)
In partnership with Indian Country Today
Native American communities have been hit harder than others in the wake of the pandemic. The realities of lacking resources have been brought to the forefront during this time. Communities have been forced to cancel large gatherings, like most of the world, including the 2020 Native American Basketball Invitational, which has far-reaching impact for young people on and off the court. The games brought the community together as well as opportunities for higher education with college and job fairs.
This week's guests were Natalie Welch (Cherokee, The Creative Native), Brent Cahwee (Pawnee/Euchee NDNsports), Jordan Marie Brings Three White Horses Daniel (Sioux, MMIW and#RunningForJustice), and Dr. Michelle Tom (Navajo) who is currently treating COVID-19 patients at Winslow Indian Health Care Center and Little Colorado Medical Center on the border of Navajo Nations and Hopi Reservation in Eastern Arizona.
Guest Hosted by: Patty Talahongva (Hopi), Executive Producer of Indian Country Today. A journalist, documentary producer, news executive and was the first Native American anchor of a national news program in the United States. She is involved in Native American youth and community development projects.
About GSM Live
The global impact of COVID-19 has put a collective pause on the world of sport as we know it, and these unprecedented times will have a far-reaching impact long after the virus subsides. With the NCAA canceling championships, leagues halting seasons, and Olympic athletes at the mercy of the growing pandemic, many questions linger. What impact has been felt thus far? And what should we brace ourselves for when sports make their eventual return?
Global Sport Matters Live is a conversation series presented by Global Sport Institute at Arizona State University and Global Sport Matters. Diverse thought leaders and experts will come together virtually to give their perspective on the most relevant issues impacting sport. From their corner of the globe, a rotation of guests will discuss what they're facing locally, take questions and ideas from a virtual audience, and share solutions that improve the world of sport.