Culture
Renée Tirado is taking diversity and inclusion to the big league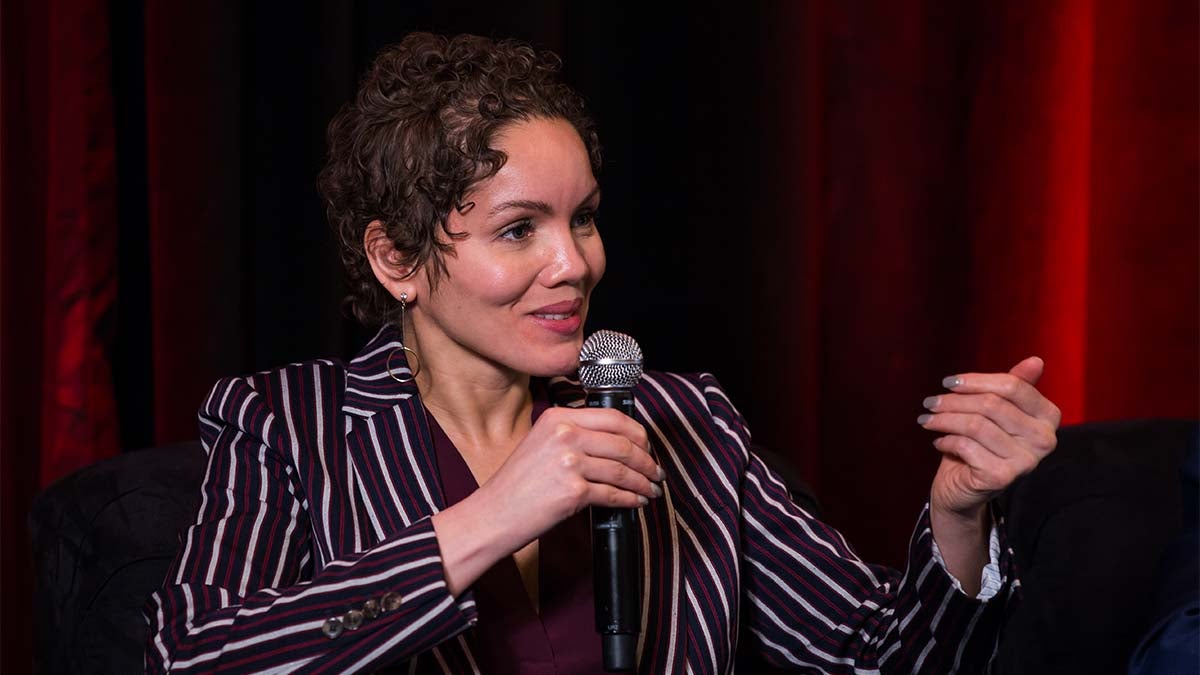 From her arrival at the Global Sport Summit to her departure the aura around Renée Tirado, Major League Baseball's Chief Diversity and Inclusion officer, was one of strictly business.

She started her day talking about how athletes and leagues can get past obstacles to reach the top, alongside Lori Okimura, the chair of USA Volleyball Board of Directors; Troy Vincent, the Executive Vice President of Football Operations at the National Football League played 15 seasons with the Miami Dolphins, Philadelphia Eagles, Buffalo Bills and Washington Redskins; and Jeffrey Orridge, the commissioner of the Canadian Football League.
Tirado dived into discussing the Diversity Pipeline Program, which she oversees, and how it attempts to diversify the operational side of baseball: coaches, umpires and scouts.
Tirado's primary concern is the persistence of women's inclusion in MLB itself. As the first female chief in the MLB office, she is in a unique position to speak of female inclusion in MLB.
"There's no reason, arguably, in this day and age that you don't have a person of color or a woman who's leading a team, or leading a league," Tirado said.

Through MLB, she has developed programs aimed at targeting both female and diverse ethnicities at the grass roots and entry-level positions for both players and employees. The project 'Take the Field' opened the door for 50 pre-selected women to pursue roles traditionally held by men, such as coaching, scouting, training and umpiring.
Whenever the mic was on, Tirado never wasted a single second. In her one-on-one creative thinking panel, she touted the same agenda. The topic was 'ensuring diversity in sports volunteers,' and the Diversity Fellowship program was a prominent starting point.
Offering information and insight to a diverse collection of  listeners from journalists to scouts about the aspects of inclusion in sport..
Throughout this more personal discussion, Tirado offered insight as she characterized programs and the purpose they carry as investments.
"Play Ball El Paso," in which MLB partnered with the El Paso Border Youth Athletic Association (BYAA) in April 2018 to bring kids from Texas, New Mexico and Ciudad Juarez for the first bi-national Play Ball event conducted by MLB.
"One of the best things we have going on, it's one of our best kept secrets, is what we're doing in the youth program space," Tirado said. "Last year alone, through our youth program events, we impacted over one million kids, with probably a little over 80 percent being kids of color."
In a diversity and inclusion career path that has seen her journey from the United States Tennis Association (USTA), through American International Group (AIG) to Major League Baseball, off days are rare and retirement is a long ways off.
But when asked by GlobalSport Matters where she wants MLB to be in terms of diversity and inclusion, what is her end goal; she has a simple answer.
"My mic drop? Actually seeing one of the young adults we've placed, whether through the pipeline, the fellowship program, or take the field ascend to a major leadership position."
Trej Bell is a junior sports journalism major at Arizona State University
Related Articles
Major League Baseball is trying to bring more women into front offices and fields