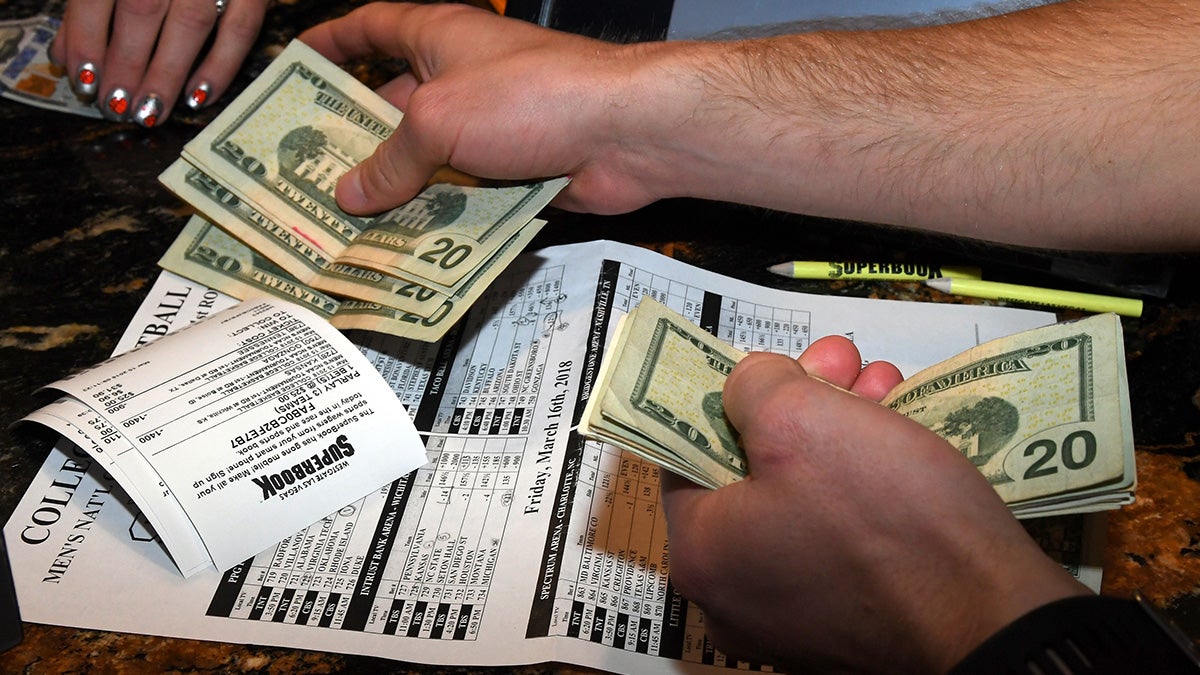 While Super Bowl LIII produced disappointing numbers for money wagered with $194 million in total bets compared to the 320 million projected total, experts are predicting America's obsession with March Madness will drive numbers up with legalized sports betting.

"During this year's tournament — the first in post-Professional and Amateur Sports Protection Act America — sports fans are expected to bet 40 percent more than they did on this year's Super Bowl," said American Gaming Association CEO Bill Miller in a statement. 
The American Gaming Association released a study predicting:
47 million American adults will wager a collective $8.5 billion on March Madness

$4.6 billion will be wagered, collectively, on 149 million brackets by upward of 40 million people

Roughly 18 million people will wager $3.9 billion at a sportsbook, online, with a bookie, or with a friend

4.1 million at casino sportsbooks or via legal apps

2.4 million illegally with a bookie; and

5.2 million online, potentially on illegal offshore sites.

With the remaining 6.3 million chalked up to miscellaneous
The survey focused on a national poll of 11,002 adults during the first week of March and there is a clear favorite to bettors from all over.
The plurality of bettors favors Duke (29 percent) to win, followed by Gonzaga (9 percent), North Carolina (8 percent), Kentucky (7 percent), Virginia (5 percent) and Michigan (5 percent).
With seven states joining Nevada in allowing sports gambling, the amount of money projected to be made is down, in comparison to the $10 billion projection for last year's March Madness tournament. Illegal betting drove a lot of the betting handles of past tournaments.
The survey projected 7.6 million people will still bet illegally whether with a bookie or through online offshore sites while 4.1 million will be placing legal bets.
The AGA estimated that of the $10 billion bet in last year's tournament only about three percent or $300 million was going to be bet legally in Nevada.
"These results indicate there's work to do to eradicate the vast illegal sports betting market in this country, and we're committed to ensuring sound policies are in place to protect consumers, like the 47 million Americans who will bet on March Madness," Miller said.
Nevada ultimately surpassed its projections of March sports betting last year, racking up roughly $437 million for March Madness alone.
Trej Bell is a junior sports journalism major at Arizona State University
Related Articles
Super Bust: 1st Super Bowl with legalized gambling falls well short of projections
Expanded state gambling fuels Super Bowl betting growth
Supreme Court ruling opens door to widespread sports betting 
Legal sports betting projected to boost revenue for 4 U.S. major sports leagues
Sports Gambling Could Spread to 32 U.S. States