Business
Dedicated outreach key to keeping women in sport tech fields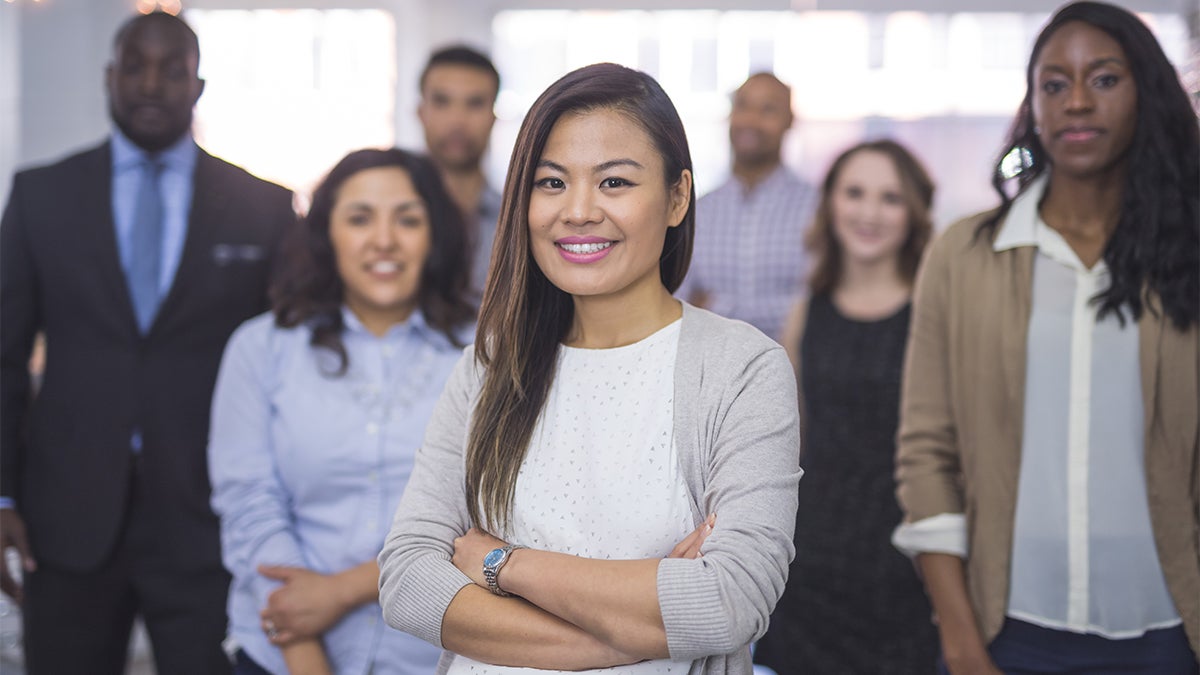 Women who have found success in sports technology, such as Sportsdigita CEO Angelina Lawton and The Relish CEO Ashley Wellington-Fahey, have recounted the many ways their well-intentioned, committed supporters helped to advance their careers.


That's not the norm.
Research reveals women are consistently discouraged and steered away from both sports and tech even before they graduate college. The trend continues after they accept a job in science, technology, engineering or math fields.
"While 40 percent of male graduates with STEM degrees work in STEM-related jobs, only 26 percent of female STEM graduates do so. That suggests that for every two female engineers employers hire, they're losing one to some other profession."
To keep women in the tech sector, especially one as nuanced as sports technology, requires dedicated effort from all touch points including educational institutions, corporate hiring teams and the leagues and teams that consume the advanced products and services. The women trailblazers in the sports tech industry find support in the offices of high-ranking women who have personal insight into the issues as well as the power to open to doors. Two women, Amy Brooks of the NBA and Marilou McFarlane, co-founder of Women In Sports Technology (WIST), explain their roles and motivation in the push to see the numbers of women in the field grow.
WIST: Support Women Early and Often
"Our approach with all the men in this business has been we're here, we're qualified, we're passionate, we're ambitious," said McFarlane when discussing the mission of the nonprofit she co-founded in October 2017.
When McFarlane attended the 2017 Women's March, she left San Francisco determined to create tangible opportunities at the intersection of sports and tech, the two spaces she loved most. Her own career path led her to tech in a role as vice president of business development for the SaaS platform SportsBoard where she managed the NCAA channel's growth and secured partnerships with US Soccer, IMG Academy, Perfect Game Baseball and NBA Scouting. She noticed that often she was the only woman in the conversation. The gap was widening instead of closing. An athlete her whole life, McFarlane prepared for the challenge awaiting her as she does for the marathons she runs, using her network of support.
McFarlane and WIST co-founder Deborah Stroman found that support from leaders eager to lend strategic and financial support, making the nonprofit a viable vehicle through which experienced pros share expertise while steering young women toward successful sports tech careers. Along with the all-volunteer board of directors, McFarlane wants to grow the organization into a long-term resource which will help to shift that dismal many-to-one-or-none ratio of men to women existing today.
This isn't just about feel-good politics. There's a proven business case for inclusion. "Data supports that a diverse workforce leads to innovation," said McFarlane. "You don't have the same people with the same experiences sitting around the conference room. Broaden the appeal. If you don't involve women in the decision making, you lose opportunity."
The Pipeline Issue
"I believe the pipeline is essential," Strohman said.
Why is it so difficult to identify the talent? McFarlane told company executives who said their lack of gender diversity wasn't intentional that broadening their circles was imperative. Their social and business worlds are usually monoliths, making it nearly impossible to identify the new talent necessary to push their company next level.
That problem starts long before they're reviewing résumés.
Women are discouraged at the gate: "Using original observational data from 84 recruiting sessions hosted by technology companies at a prominent university on the U.S. West Coast, we find company representatives often engage in behaviors that are known to create a chilly environment for women. Through gender-imbalanced presenter roles, geek culture references, overt use of gender stereotypes, and other gendered speech and actions, representatives may puncture the pipeline, lessening the interest of women at the point of recruitment into technology careers."
WIST Fellowships
In addition to being dissuaded, McFarlane found many women didn't know where to begin their search while others didn't understand the breadth of the sports tech umbrella.
WIST serves as an information resource for those women. The organization also launched the WIST Fellowship program in 2018. The first winners were three college students who secured internship opportunities along with a $5,000 stipend. Applications for the 2019 program  are open through March 17, 2019.  
Though the focus is on opportunities for women, McFarlane makes it clear this is not a single-sex organization.
"Men and women are working together to try and change the ratio," she said. "We're not angry; we're not bitter; we're connectors. It's been remarkably rewarding to see how many other connectors I've been able to get on this journey with me."
Once the women have the degrees, the confidence and the preparation, who's going to support them? The NBA may be the best example.
Who's Got the Next Generation? Amy Brooks on How Leagues Support Diversity
The NBA may not be a technology company, per se, but like other major sports leagues, it is an early adopter of some of the most exciting products. The league uses groundbreaking tech such as data technology, augmented reality (AR) and biometrics to enhance the fan experience.
"360 Portals will bring NBA fans behind the scenes and onto the court, providing a new way to experience the game through augmented reality," said Melissa Rosenthal Brenner, NBA executive vice president, digital media.
That's one example. Another example of the league partnering with innovators is the fast lane entry at the Barclays Center using biometrics and the TSA PreCheck system. Engaging these companies and others like ShotTracker, which delivers real-time stats and meaningful analytics, make sports leagues powerful consumers. As such, they could use their buying power to convince the tech companies to demonstrate their commitment of gender diversity as well.
Amy Brooks, president, team marketing & business operations and chief innovation officer of the NBA, outlined key areas in which the league works proactively to improve its numbers, which already lead its peer men's professional leagues.
The professional staff at the NBA office has the best representation of women in men's professional sports at 39.6 percent, according to the Sports Business Daily. Perhaps the diversity at the top of the league pushes them ahead. Said Brooks in our recent interview, "We are trying to enable and empower women and have a focus on getting more women in senior roles."
Prior to joining the NBA in 2005, Brooks earned her MBA from the Stanford Graduate School of Business and was a member of the Stanford University women's basketball team that won three conference championships and went to the NCAA Final Four.
Early in her career, she worked in software technology as Silicon Valley began growing rapidly and the pipeline issue was just as problematic. The company she worked for had difficulty finding women to add to the engineering staff.  She recalls those experiences in her current role as the NBA's first innovation officer, working with the full executive team to identify opportunities that will be most advantageous to the league.
"We're spending time in a couple of technology areas focusing on how to enhance the arena experience and make it more seamless and more entertaining," she said.
As an example, she pointed to the direct line of communication fans have through an app, which adds value "driveway to driveway" when fans attend games. Bringing ticketing to the phone enabled many of these of tech solutions. She's also focused on the global consumption of the NBA. The NBA2k broadcast on Twitch is extremely interactive.
Players are taking it upon themselves to bring women into the conversation. Steph Curry joined Andre Iguodala, who is an avid investor and advisor in the technology venture capital sector, to found The Players Technology Summit. In both years, the Summit panels included women from all levels of sports and technology to round out the perspective. For Curry, it's personal as he titled his article in The Players' Tribune.
"I want our girls to grow up knowing that there are no boundaries that can be placed on their futures, period," Curry wrote. "I want them to grow up in a world where their gender does not feel like a rulebook for what they should think, or be, or do. And I want them to grow up believing that they can dream big, and strive for careers where they'll be treated fairly …. And of course: paid equally."
In a vacuum, without a mandate to consider racial and gender diversity, the powerful tech adoption would only serve the leagues and owners. However, adding the NBA"s Annual Inclusion Award which is given to the team that demonstrates the best programs and progress helps to ensure that innovation extends past the digital world.  Said Brooks, "(Inclusion) is very much a priority and focus."
Mia M. Jackson is a writer based in Germantown, Maryland. 
Related Articles
Jayson Werth rails against 'super nerds' that are 'killing the game'
Root, root, root for the home team while they mine your data
Getting a CLEAR picture of biometric data in sports business
Wearable technology now knows if you are a candidate for diabetes