Youth
No scholarship, no problem: Athletes use club teams as springboard to gold
Why this matters
Not making a collegiate team doesn't mean the end to aspirations to the pros or Olympics. Club sports can keep young athletes engaged and provide a path to future success.
A runner from a storied program such as Oregon winning a championship normally would not be a surprise, but Trujillo's story was far from typical. Despite winning four events at the Idaho high school state track and field championships during his senior year, he was not recruited by any colleges. Oregon's varsity coach wasn't interested when Trujillo tried to walk on as a freshman.
With his running career almost over before it started, Trujillo found a home with the University of Oregon Running Club and used it as a springboard to the Oregon varsity team, the Pac-10 championship and the 2016 Olympic marathon.
Unlike college varsity athletes, club sport athletes do not receive scholarships or preferential admissions, and most must pay significant dues to compete. On some club teams, athletes will handle all administrative duties, such as scheduling competitions, while other teams hire coaches to handle these duties. Most club sports athletes were overlooked by recruiters in high school, such as Trujillo, while others may have received some recruiting interest but decided not pursue collegiate varsity sports.
The relationship between club and varsity athletics varies from school to school and sport to sport. In some sports, a club team may coexist with a varsity program on campus. In other sports, the club exists because there is no varsity team. For example, at the University of Michigan, the men's club rowing team and women's club ice hockey teams are the only opportunities for men and women to compete in those sports. But several other clubs at Michigan, such as women's lacrosse and women's volleyball, have a varsity equivalent on campus. Club teams often compete only against clubs from other schools, but, in some sports, a club could compete against varsity teams during the regular season or preseason scrimmages. Since club sports are not eligible to compete at the NCAA championship level, most have established national governing bodies that hold club national championships.
Because club sports are not governed by the NCAA or university athletic departments, some are more relaxed and recreational, while others expect a high level of commitment. Club athletes from both environments have made it to elite levels in their sports.
Many collegiate club rowing teams demand hard work from their athletes, with practices five or more times per week. It's common for alumni of club rowing teams to earn berths on Olympic and national teams. Three of the eight oarsmen in the 2004 gold-medal-winning Olympic men's eight were collegiate club team alumni, and Amanda Elmore, the stroke of the gold-medal-winning women's eight in 2016, rowed for Purdue University's club team.
Since becoming the Michigan men's rowing team head coach in 1993, Gregg Hartsuff has seen three of his Michigan oarsmen — Steve Warner, Matt Hughes, and Tom Peszek — make U.S. Olympic teams and 16 others row internationally for national teams. The team's track record of producing elite athletes is not surprising, considering athletes participate in seven to 12 mandatory practices per week from September through May.
In his first few years as coach, Hartsuff found he had to change the team's culture. "I realized I needed to increase the core of people who were really committed. We went through a process of eliminating excuses for missing practice," Hartsuff recalled. "You filtered more recreational types out. You kept more competitive types in. And, ultimately, that's what led to our emergence as a program."
"I don't think rowing is totally unique, but it is part of a very small set of sports that happen to be something that you can pick up late in life and make up for with effort and focus." - Former Michigan and 2012 Olympic rower Tom Peszek
Hartsuff's rowers must pay dues and participate in fundraisers. Hartsuff explained his team succeeds despite these obstacles: "While many of us are proud of what we do as a club, we're not necessarily proud to be a club. It's not something we like to tout. We identify as team. The two words are very different. Club is recreational, optional, etc., and 'team' has a competitive ring to it."
Most Michigan rowers, such as the three Olympians, do not have prior rowing experience when they arrive on campus, but they have the desire to compete for a team. Unlike many other sports where athletes need to specialize at an earlier age to reach elite levels, Hartsuff said he believes it is possible for a college athlete with no rowing experience to reach national team level because "the [rowing] motion, while it can take years to perfect, you can become decently proficient at it inside of 3 to 4 years."
Former Michigan rower and 2012 Olympian Tom Peszek agrees. "I don't think rowing is totally unique, but it is part of a very small set of sports that happen to be something that you can pick up late in life and make up for with effort and focus," he said.
After running cross-country in high school, Peszek assumed his competitive sports days were over until a former classmate told him to try rowing at Michigan. Peszek was not an immediate success. He failed to make the first freshman boat, but the team's competitive nature captivated him at the first meeting for freshmen rowers.
"They talked about getting to go compete intercollegiately and race with the block M on your back," Peszek said. "That kind of spoke to me. That was kind of the hook."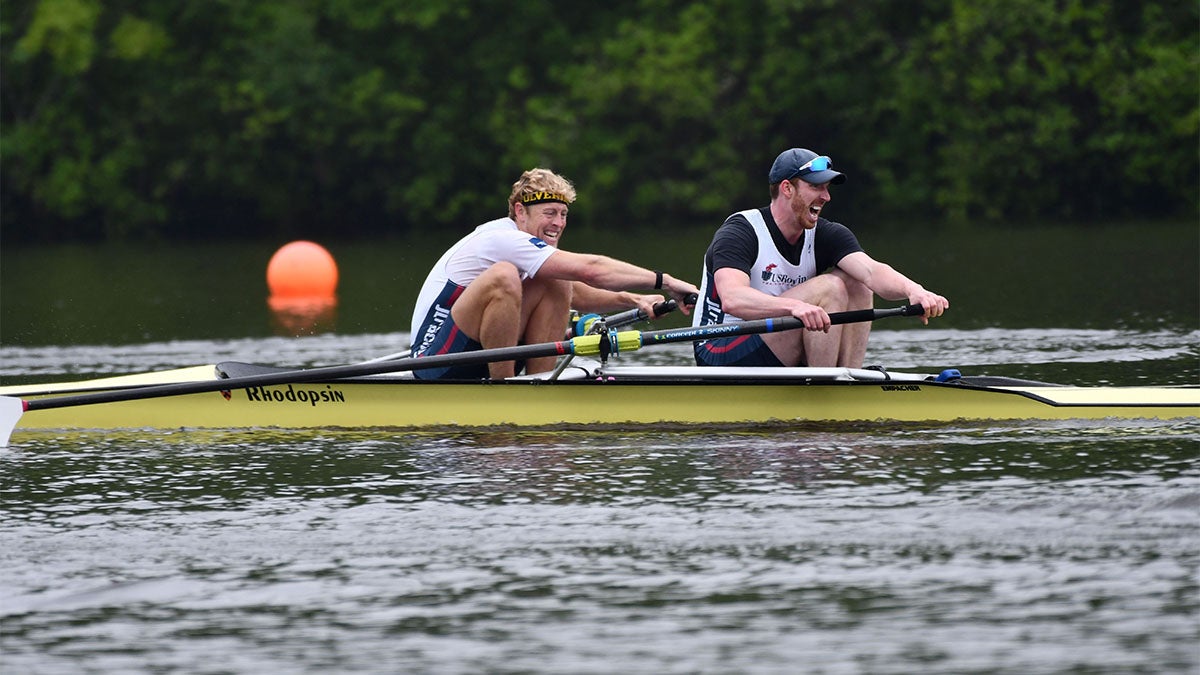 Determined, Peszek worked hard enough to make Michigan's top eight his last three years and later represent the United States at multiple international regattas and the Olympics.
Unlike most club rowers, women's collegiate club ice hockey players come to college with years of experience in their sport.
University of Rhode Island head coach Ashley Pagliarini's players come with experience at the high school level or higher-level junior hockey, and many of her players drew interest from NCAA Division I and Division III schools before choosing Rhode Island. Pagliarini's players face a demanding environment: a season that lasts from September to March and almost daily practices.
"We do our best to run our team like an NCAA team," Pagliarini said. "We have prime ice time, a full coaching staff, a training staff, a team doctor and off-ice fitness testing."
The team doctor is a volunteer, and the university's kinesiology department provides free fitness testing, but Rhode Island's players pay dues and fundraise to cover the staff's salaries and team's expenses.
Two of Pagliarini's players, Sydney Collins and Kristen Levesque, excelled and were drafted by the CWHL's Boston Blades.
"They were both two of the best players on and off the ice that our program has ever had," Pagliarini said. "Two of the hardest workers I've ever coached. They were the complete package, and everything a coach would want in a player from their work ethic, leadership, commitment to the team, talent, and ability to make players around them better."
"We do our best to run our team like an NCAA team. We have prime ice time, a full coaching staff, a training staff, a team doctor and off-ice fitness testing." - University of Rhode Island women's hockey coach Ashley Pagliarini
Not all college club sports are that structured, but they still produce athletes who succeed after their college playing days. Eric Wohl, head coach of San Diego State University's men's and women's club soccer teams, conducts organized practices twice per week and does not give his players workouts outside of practice. However, Wohl encourages players who want to play at the varsity level to practice and work out outside of the team's two practices. Several of his players have made it SDSU's varsity team and semi-pro teams.
Aleks Berkolds started his college years with the SDSU varsity team but left. Wohl said Berkolds basically gave up soccer, but Wohl approached him and encouraged him to play for the club team. At Berkolds' first practice with the club team, Wohl knew he was a special talent. Berkolds eventually worked his way back to the varsity team and was drafted by the Seattle Sounders in the 2019 MLS SuperDraft.
Kevin Tidgewell, head coach of the University of Pittsburgh's successful women's club lacrosse team which will be made a varsity sport beginning with the 2021-22 season, has said he does not believe it is common for club lacrosse players to make it to the professional or national team level. But he thinks his program's schedule of three practices per week allows students to have a competitive sports experience while pursuing demanding degrees.
Tidgewell asserts lacrosse is "a great opportunity to develop leadership and other skills that are transferable" and teaches players to "deal with success and failure in a positive way."
Sometimes, a relaxed approach is what an athlete needs to find his or her love for a sport. After Trujillo arrived at Oregon and was turned away by the varsity cross-country and track teams, he seldom ran, but he and his twin brother, Esteban, who was also a strong distance runner, decided to give the University of Oregon Running Club a try at the end of their freshman year.
Tom Heinonen, the running club coach, recalled, "In the spring of 2004, I was at a meet at Hayward Field. Just as the meet ended, these two guys walk up and said, 'Can we be in the running club?' " Heinonen agreed to allow them to run with the club, which they did for a year.
"They clearly had talent, and anybody except (Oregon's varsity track and cross-country coach at that time) would have said, 'Sure, you can walk on to our team,' " Heinonen said.
"There's so much pressure if you go to a big school, especially a school like Oregon with all that history. If I would have gone straight from high school to the program, I probably wouldn't be running the way I'm running now just because of all the pressure. You can get lost in that and forget why you're there." - Former Oregon club runner Carlos Trujillo
Before Heinonen became the running club coach, he was Oregon's varsity women's cross-country and track and field coach from 1977 to 2003 and coached three national championship teams. Despite his remarkable success, Heinonen wants the running club to be for runners of all abilities and interest levels. He provides only one structured track workout per week, while the rest of the club's runs are group runs that he observes, and he gives his runners pointers.
"The club program as I see it is providing a running setting for lots of people — not jogging, running," Heinonen said. "And that means I want people to be comfortable, who just are looking for somebody to run with. And for people who want to compete regularly. And trying to make everybody welcome."
For Trujillo, this was the perfect environment to start his collegiate running career.
"There's so much pressure if you go to a big school, especially a school like Oregon with all that history," Trujillo said. "If I would have gone straight from high school to the program, I probably wouldn't be running the way I'm running now just because of all the pressure. You can get lost in that and forget why you're there."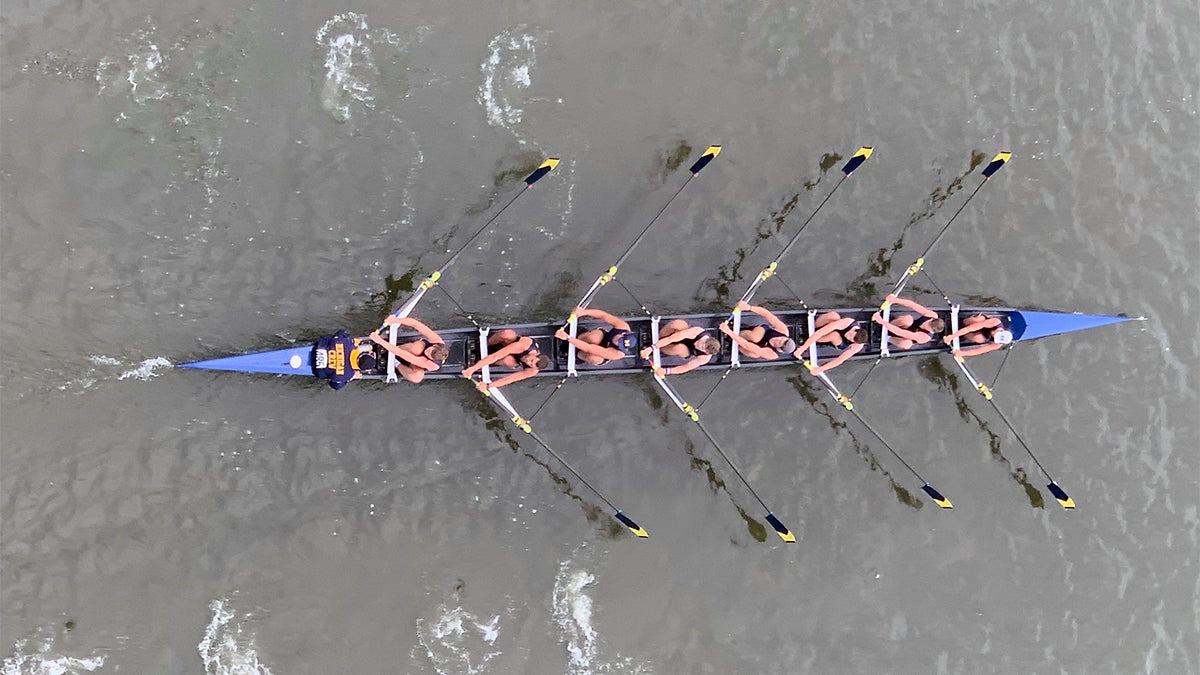 The running club "reminded you of why you love the sport," Trujillo said. He credits Heinonen with saving his running career: "Tom reignited the fire of running in me. I was done. He got me back into it."
Even with this laid-back atmosphere, the Oregon Running Club has placed runners on the varsity team besides Carlos and Esteban Trujillo.
Oregon hired Vin Lananna as the new varsity coach during the summer of 2005, and Lananna welcomed Trujillo and his brother as walk-ons to the varsity team. Trujillo ran fast enough to compete at cross-country and track meets, but he was not winning races and was not supposed to win the 2008 Pac-10 10,000 meters championship.
Trujillo said Lananna and assistant coach Andy Powell merely wanted Trujillo to get out in front for the first few laps to set an honest pace. As the race progressed, Trujillo fell back into the pack, but he felt strong and decided to go for it with about six laps to go.
"Everyone was off guard. They didn't expect that, and even my teammates didn't expect it," recalled Trujillo. "Next thing I know, I crossed the line first."
Trujillo still runs marathons and is training to qualify for the 2020 Olympics, but he also coaches. With his experience as a runner and a coach, Trujillo said he believes other runners could take a similar path to his. "If you're patient with your training, if you're patient with the process and not getting frustrated, and having fun and being consistent, I think anyone who hasn't been much of a runner could make it pretty far," said Trujillo.
Jeff Burtka is a freelance writer based in metro Detroit. He writes about running at the blog Avid Runners and about Michigan at the blog Lifelong Michigander.