Youth
Special Olympics funding cuts proposed in latest budget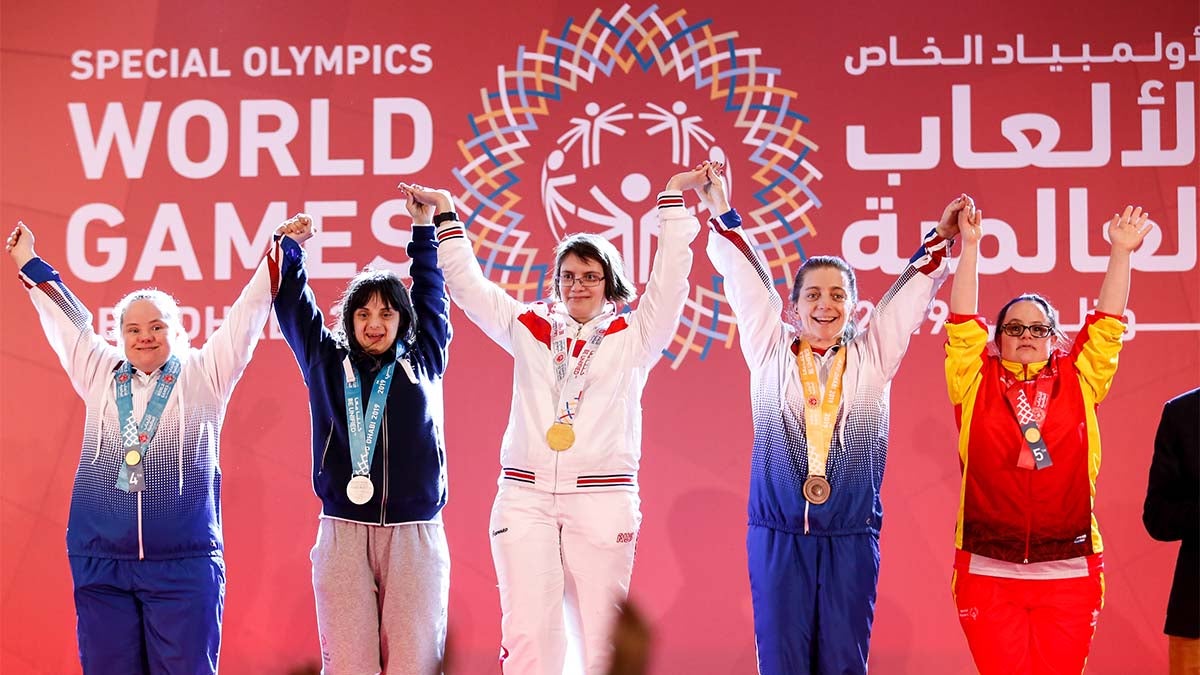 U.S. Education Secretary Betsy DeVos testified on Tuesday about a plan to cut federal funding to the Special Olympics.

The department's proposed budget would eliminate at least $7 billion from education programs, including the $18 million in federal funding for the Special Olympics. The budget proposal would include an additional $60 million of charter school funding and would create tax credits for those who donate to scholarships for private schools. This is not the first time there is an attempt to cut Special Olympics funding.
"The Special Olympics is an awesome organization," DeVos testified to a Congressional subcommittee. "One that is well supported by the philanthropic sector as well."
On March 28, President Trump said that funding would be restored to the budget proposal.
When asked on March 26 by Rep. Mark Pocan, D-Wis., DeVos stated that she did not know how many children would be affected by the funding cut.
Our work in schools has been statistically proven to increase inclusion & improve whole school communities for millions of young people with & without intellectual disabilities. #ChooseToInclude & Learn more about this critical work ➡️ https://t.co/JS1c7DmLYk pic.twitter.com/IXEwgCvRSp

— Special Olympics (@SpecialOlympics) March 26, 2019
"I'll answer it for you," Pocan said. "It's 272,000 kids that are affected."
"I still can't understand why you would go after disabled children in your budget," Rep. Barbara Lee, D-Calif., said. "You zero that out. It's appalling."
According to an administration official cited anonymously by NBC News, the Special Olympics has been a recipient of a donation by DeVos from her nearly $200,000 salary.
This is one of the few issues both parties agree on and we need that in our country today. This is a values issue. @BetsyDeVosED who are you?
How do you make your decisions?
We cannot move our country forward with cuts like this.
You are cutting the soul of our country. https://t.co/IEg2LIbUTw

— Maria Shriver (@mariashriver) March 27, 2019

"Because of its important work, it is able to raise more than $100 million every year," DeVos argued, stating that the government is unable to fund "every worthy program."
A statement on the Department of Education's website stated the Trump administration's budget proposal includes a request for $13.2 billion for special education funding, the amount appropriated by Congress.
"There are millions of families that are touched by children with special needs," Pocan said. "And to take money away from Special Olympics, at the same time Betsy DeVos has a 15 percent increase in executive salary pays in her budget, makes no sense whatsoever."
Ellie Simpson is a senior sports journalism major at Arizona State University
Robbing the @SpecialOlympics of $17.6M is not a "difficult" decision, it's an immoral one. Children and adults with disabilities should not have to pay for tax credits to your rich friends, @BetsyDeVosED.https://t.co/VGmJgRjypW

— Congresswoman Rashida Tlaib (@RepRashida) March 27, 2019
Two years ago Secretary DeVos couldn't answer my simple question about the Individuals with Disabilities Education Act.

Her defense yesterday of cutting federal funding for the Special Olympics doesn't give me confidence anything has changed. pic.twitter.com/HqRLtwGYls

— Sen. Maggie Hassan (@SenatorHassan) March 27, 2019
Seriously? https://t.co/ufcAXjWqZH

— Chris Murphy (@ChrisMurphyCT) March 27, 2019
Betsy Devos ... continuing to audition for the worst person in the world. How heartless do you have to be to gut Special Olympics? https://t.co/I39hYUNysy

— Jemele Hill (@jemelehill) March 27, 2019
I chaired the Special Olympics World Games in 2015. I will never forget the joy it spread and the impact it had on so many lives.

Take a look, @BetsyDeVosED.

This is who you are choosing to slash funding from. pic.twitter.com/fSoGVhQA0j

— Gavin Newsom (@GavinNewsom) March 27, 2019