Youth
Women's wrestling gaining traction in high school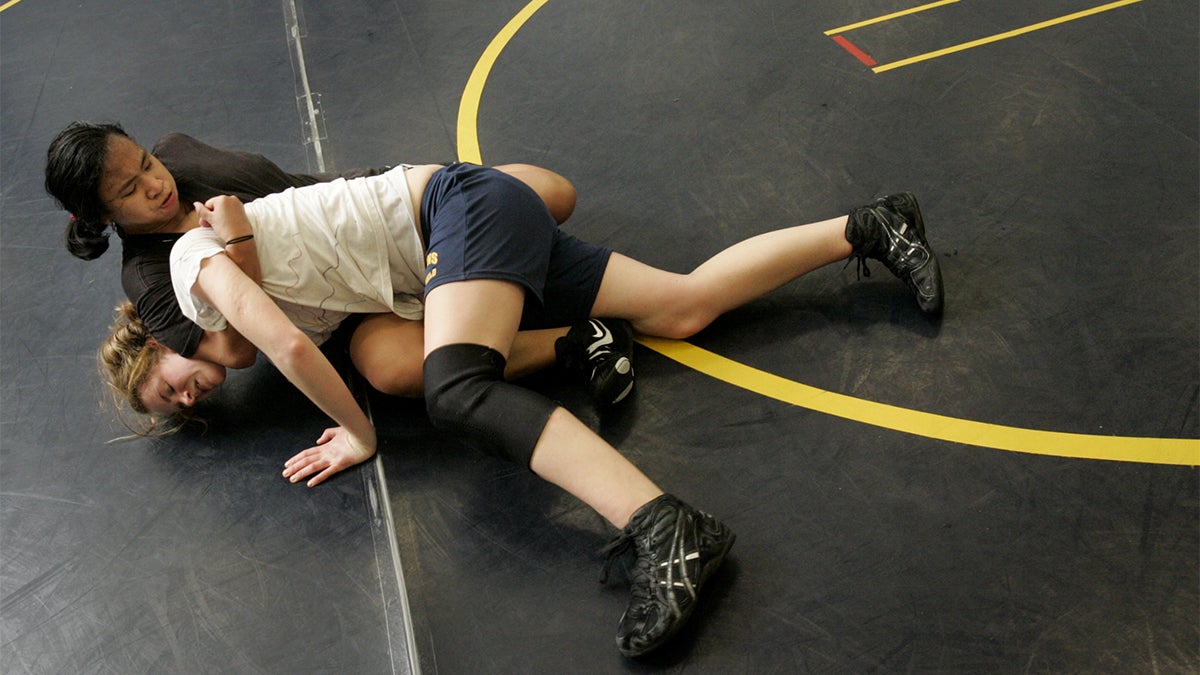 Women's wrestling is one of the fastest growing sports with 16,562 participants. In 1990 only 112 girls were participating in high school wrestling. Since then, the numbers have increased by approximately 10 percent annually.  Despite participation rates higher than NCAA sponsored sports such as crew, fencing, skiing, sand volleyball and equestrian, very few colleges have NCAA teams for female wrestlers.


Felicity Taylor, a wrestler from South Winnipeg High School, is the first girl in Iowa high school history to get 100 career victories wrestling against her male peers. Taylor said, "Some of them don't like it … they're scared."  
Taylor is now looking into college wrestling opportunities, but many college-level wrestling programs do not allow women to compete against men.
Wrestle Like a Girl Foundation serves as an advocate for increasing opportunities of female wrestlers at both the high school and collegiate level. The Twitter hashtag, #WrestleTheGap, is focused on raising awareness on the lack of NCAA women's wrestling programs. It advocates for people to sign the petition to minimize the 85 percent drop off between high school participation and college program opportunities.
With Feb. 6 National Girls and Women in Sports Day, the issue of female athletes receiving opportunities to continue their passions at the next level is receiving extra attention. With a minimal number of college level teams, few girls get to wrestle once they are out of high school. Those who do receive no scholarship to do so.  
Former wrestler and head of Wrestle Like a Girl Sally Roberts said, "It's a sport that teaches girls' life skills and how to own their space, own their bodies and own their voices."
In 2004, women's wrestling was recognized as an Olympic sport. Despite that women's wrestling is still not seen as an emerging women's sport by the NCAA.
More states are adding wrestling to their varsity sports. There are currently 14 states that have the sport and those programs are  funded by 48 different universities.
Charlotte Bailey, the creator of Iowa's only stand-alone girls wrestling tournament, is focused on giving girls an equal opportunity to succeed. She said, "Some of them are gonna stay and some of them will never know how good they would have been if they would have been wrestling their female peers."  
The most recent state addition was New Jersey in the fall of 2018. They are the first mid-Atlantic region state to implement the sport. There are 12 states with girls high school state wrestling championships. Of these 12, six of them came in 2018. These additions push other schools and states to add women's wrestling and give girls the opportunity to wrestle against each other in a league of their own.
According to the US Wrestling Foundation, women's wrestling will be added to the NCAA emerging sports list in the near future because of its rising popularity across the United States.
The NCAA has at least heard the idea of adopting women's wrestling before. In 2017, the University of Iowa head wrestling coach Tom Brands said to an NCAA committee, "To empower women both athletically and academically, we call upon the NCAA to support female wrestling, beginning with recognizing women's wrestling under emerging sports status for the upcoming season.''
Lauren Chiangpradit is a junior sports journalism major at Arizona State University