Mexico City 1968
Despite loss in 1968 Games, Jim Ryun set Americans up for later success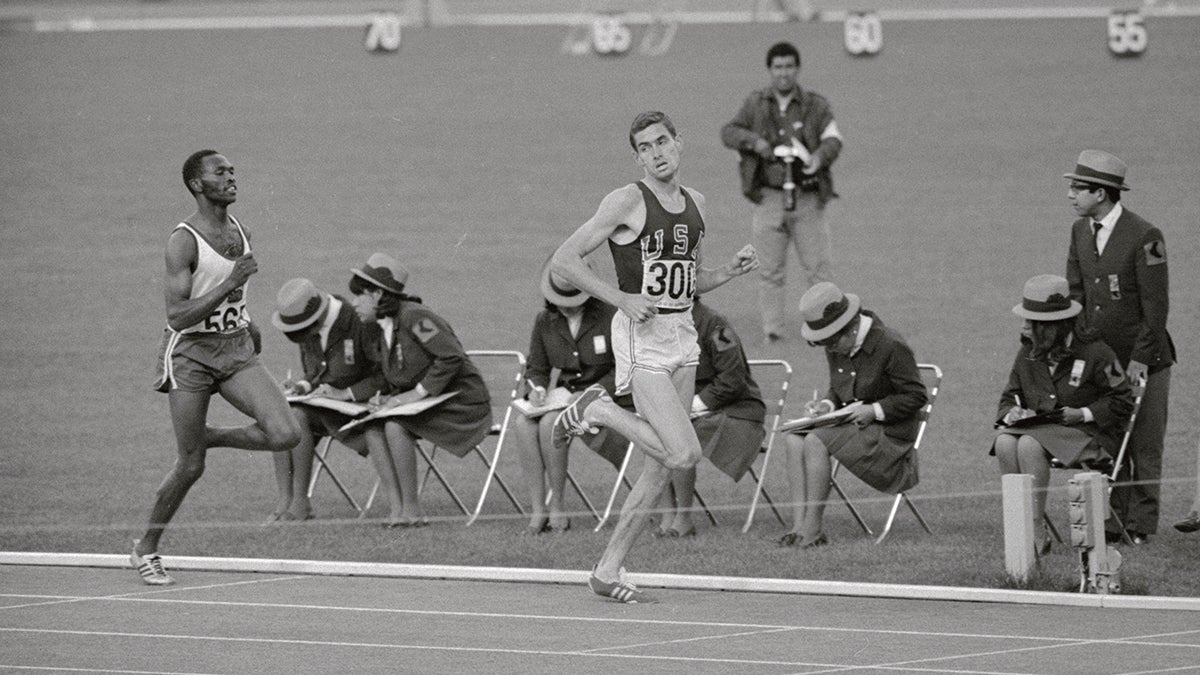 As we commemorate the 50th anniversary of the seminal moment of the Mexico City Games, when Americans John Carlos and Tommie Smith raised a black-gloved fist from the medals podium, GlobalSport Matters looks back at the year from a global sporting perspective. From the World Series helping a wounded Detroit heal to athletic innovations that trace their origins to those Olympics, 1968 served as a critical pivot point in the role sports plays in society and introduced the modern era of athlete activism. To see all of our stories, please click here.
Jim Ryun felt awful as he went through his warmups before the start of the 1,500 meters at the 1968 Mexico City Summer Olympic Games. He was so physically spent, he wondered if he should run the event at all.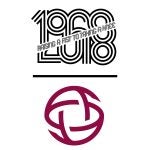 For months the pressure had been building on America's premier runner. His training in the spring had been limited by a pulled hamstring followed by mononucleosis, but such concerns were secondary to the U.S. team's antiquated attempts to prepare for the altitude of Mexico City.
At 7,382 feet above sea level, the altitude had already impacted the 10,000 meters: Six runners in the 36-man field had dropped out and several lost consciousness. Race favorite Ron Clarke of Australia later said he "had no chance" of winning due to the altitude.
Ryun knew what had happened in the 10,000 meters. With the preliminaries and semifinals run on consecutive days leading up to the 1,500 finals, he was already worn down physically.
"I'm not even sure I can go to the starting line," Ryun told Ted Haydon.
The U.S. assistant coach replied in a calm voice, "Jim, why don't you just go to the starting line and let the gun go off and see what happens."
That's how Ryun arrived at the starting line for what he called the best race of his career. His effort is often overshadowed by the raised fist protests of U.S. sprinters Tommie Smith and John Carlos and is dismissed by many in the U.S. because it didn't result in a gold medal.
To understand what Ryun was up against, consider a paper entitled "Altitude and Maximum Performance in Work and Sports Activity" written by Dr. Jack Daniels after the 1955 Pan American Games were held in Mexico City. Decades later, Daniels was named the world's best coach by Runner's World magazine.
Decades later, Daniels maintained that there wasn't "an American middle or -long-distance runner who was ready as he should have or could have been" for the Mexico City Summer Games.
U.S. Track and Field named Daniels as its official altitude consultant in 1967. Unfortunately, the organization didn't give him much funding or act on what he had to say.
In the months leading to Mexico City, Daniels joined with Dr. Bruno Balke, a German doctor and physiologist specializing in altitude training. Balke had been brought to the United States by the Air Force to help develop the space program. At one point, Balke told the U.S. Olympic Committee, "I should not be coming to you asking for funds to do altitude research. You should be coming to me offering it."
Daniels advised U.S. athletes should have "major competitions at altitude for several years prior to the '68 Olympics." Instead Ryun and his distance teammates resorted to driving a pickup truck a quarter mile into a meadow in northern Arizona and running intervals back to it. Few even completed that impromptu training exercise.

Despite such a lack of preparation, Ryun was the best-known miler in the world at the time. He had first turned heads when he became the first high school runner to break four minutes in the mile. In 1966, he had broken the world record and was named sportsman of the year by Sports Illustrated. He was the favorite at Mexico City.
From the opening gun in the 1,500, though, Ryun realized he had another opponent besides the altitude. The Kenyans deployed a team strategy to break the field, especially Ryun. Ben Jipcho set a blistering pace for the first of four laps, running it in 56 seconds.
"They were trying to draw me out, get me into oxygen debt too soon," Ryun said 50 years later to GlobalSport Matters. "There's nothing against that kind of strategy. It's just that it became more important that year. High attitude favors athletes coming from high altitude."
Although, Kenyans are routinely favored in distance events today, that nation had never won a gold medal in the Olympics prior to Mexico City. Earlier in the games, Kenyan Naftali Temu had won the 10,000 in which Clarke and others struggled. "This feels like Africa," Temu said of the conditions in Mexico City. "We will be at home here."
Indeed, in the 1,500, Jipcho's pace set up the race for teammate Kip Keino. The Kenyan star moved toward the front by the second lap, again hoping Ryun would follow. But the American hung back. "I've never tried this at altitude,' Ryun said about his thought process during the race, "and I better be careful so I don't completely die."
By the third lap, the field had split into two groups. Keino led the first pack; Ryun led the other. By the bell lap, the American was 40 meters behind the Kenyan while gamely fighting from 10th place to second. In the end, though, Ryun finished a long way behind Keino.
By the final stretch, the Kenyan champion was well ahead. "That much ground was simply impossible to recover," Richard Hoffer wrote in "Something in the Air," "And the greatest miler of his day finished in second, a full 20 meters behind Keino. It was the largest margin of victory, or rather defeat, ever."
While Keino and Jipcho took a victory lap, Ryun told a bystander, "God, it hurts."
Years later, Jipcho apologized to Ryun for the Kenyans' team tactics.
"(He) came up to me and he said, 'I'd like to ask your forgiveness.'" Ryun said. "Then he told me that he was forced by his coaches and athletic association to take out the pace fast. They had him going out with a 56-second first lap to try and draw me out, get me into oxygen debt too soon. They figured that I'd still have the next Olympics, 1972 would be mine. But, of course, I fell in Munich and didn't medal there."
Back home, Ryun's silver-medal finish bordered upon a scandal. The headline in his hometown newspaper in Topeka, Kansas, criticized him for finishing second. Yet the U.S. running community came away with valuable lessons about how to compete at altitude. Despite the conditions, all three U.S. entrants in the 1,500 – Ryun, Tom Von Ruden and Marty Liquori – reached the final.
"That's why the silver medal for me is an amazing achievement," Ryun said. "I'm very proud of that race. As proud of it as any that I ever ran. As I tell people, a silver medal is the same size as a gold medal."
Tim Wendel is the author of several books, including "Summer of '68: The Season That Changed Baseball, and America, Forever."
Related Articles
Kenyans launched distance dynasty in Mexico City
Opinion: Events of 1968 brought purpose of disruptive protest into focus
Mexico City Olympic venues continue to show usefulness
Altitude had major impact on performances at Mexico City Olympic Games
Impact of Ed Temple, Tigerbelles pushed Wyomia Tyus to stand up for her beliefs
Olympic legend Wyomia Tyus returns to Mexico City track
Olympic Project for Human Rights lit for 1968 protests
Podcast: 50 years after taking a stand on human rights, Olympic legends continue fight
'Memorable' 1968 Olympic logo used lines as power
Global student protests put 1968 Mexico City Games on edge
A year to remember: 1968 was momentous for civil, social rights and athlete activism