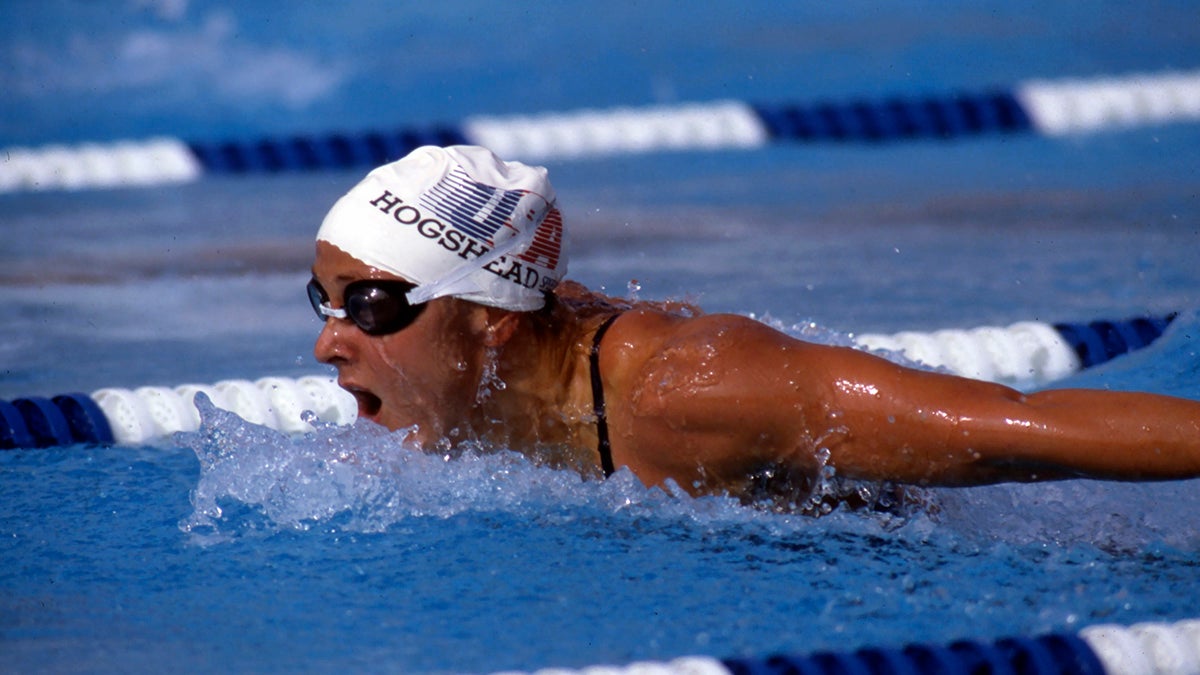 How do you know if your college or university really cares about gender equity? How can parents make sure their child's youth coach isn't a predator looking to abuse their child? For Olympic gold medalist Nancy Hogshead-Makar, these are some of the most critical questions facing parents of athletes today. Add in her desire to reform the way the U.S. Olympic & Paralympic Committee operates and the CEO of Champion Women is a legal force working to make the future better for athletes everywhere.
Hogshead-Makar qualified for two Olympics – the 1980 Games in Moscow that the U.S. boycotted and the 1984 Games in Los Angeles, where she won three gold and one silver medal swimming the 100m freestyle and as part of the 400m freestyle and 400m medley teams. Her silver was in the 200m IM. After earning her undergraduate degree at Duke, Hogshead-Makar earned her law degree where she represented student-athletes and universities in Title IX matters. She was on the board of trustees for the Women's Sports Foundation and in 2014 founded Champion Women.
Hogshead-Makar sat down with GlobalSport Matters executive editor Kathy Kudravi recently to discuss how to hold universities responsible for Title IX compliance, how the U.S. Center for Safesport can help keep athletes safe and how Team Integrity is working to restore integrity to the U.S. Olympic movement.
Related Articles
USA Gymnastics bankruptcy filing could have long-lasting impact
Mom was right: Title IX a game-changer for daughters
Like mother, like daughter: Title IX trailblazers watch their daughters take the stage
For some, competing at the Olympics runs in the family
After Larry Nassar: How can parents, organizations protect youth athletes from predators
Tags:
1980 Olympics
,
1984 Olympics
,
Champion Women
,
GlobalSport Matters with Kenneth Shropshire
,
Kathy Kudravi
,
Kenneth Shropshire
,
Larry Nassar
,
Los Angeles
,
Moscow
,
Nancy Hogshead
,
Nancy Hogshead-Makar
,
Safesport
,
U.S. Center for Safesport
,
U.S. Olympic & Paralympic Committee
,
Women's Sports Foundation