Health
What can athletes do to lessen the chances of an ACL tear?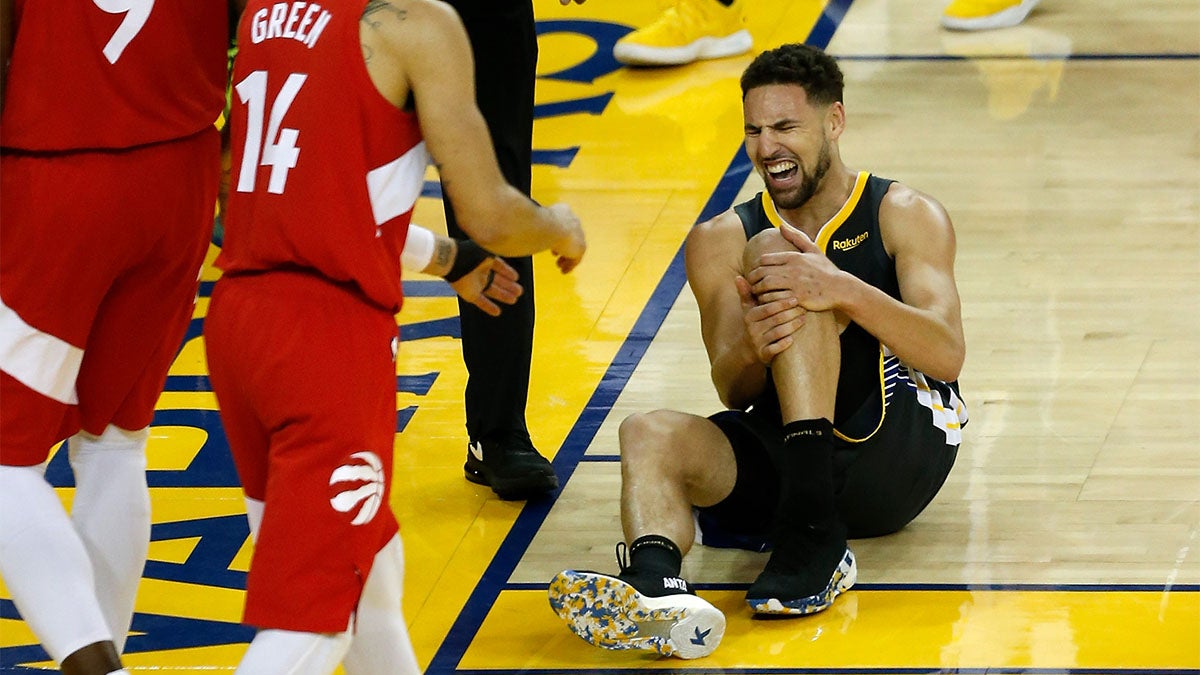 Jordan Hobbs was having her "best start in an Arsenal shirt." She scored nine goals in eight games for Arsenal Women, which plays in the Women's Super League, the top flight of English women's football.

But after scoring a goal in a November 2018 match, Hobbs, a midfielder, "literally went to press the ball, the next thing I knew was a few seconds of everything stopping and me just thinking 'Oh my god, I have done my knee.'"
That little knee ache was all it took to turn Hobbs' best season into one of disappointment. She sat out the rest of the campaign and watched her colleagues from the sidelines lift the Super League champions trophy for the first time in seven years. The injury also kept her off the English side for the Women's World Cup.
ACL injuries and its relation to female athletes?
While female athletes have, on average, a 3.5 times greater risk for sustaining noncontact ACL injuries (injuries without a direct contact with another athlete) compared with males, men sustain their share of ACL injuries. One of the most recent high-profile ACL injuries was to Golden State guard Klay Thompson who sustained a torn anterior cruciate ligament during the Warriors' series-ending NBA Finals loss to the Toronto Raptors on June 13, 2019.
Thompson, 29, was attempting to score on a layup in the third quarter of Game 6 when he was fouled from behind, which caused him to land awkwardly. He fell to the court, grabbing his left knee. An MRI confirmed the ACL tear. Thompson had been a key part of his team's championship runs in recent years, and he was the hottest player on the court during that game prior to his injury.
Can ACL related injuries be prevented?
Most ACL injuries occur when an athlete lands from a jump or makes a sudden change in movement. During these actions, the ACL is subjected to higher degrees of stress. When this is constantly done, the combination of riskier landing patterns and insufficient neuromuscular adaptations leads to greater ACL stress, which, in turn, leads to a higher likelihood of an ACL-related injury. 
However, preventive measures can, if strictly adhered to, lessen the chances of sustaining an ACL related injury.
According to ACL injury statistics, sprains or tears of the anterior cruciate ligament (ACL) affect approximately 100,000-200,000 people in the United States annually, the majority of whom are athletes. This is a high sports injury incidence rate, but the majority of these injuries can be effectively mitigated by implementing ACL injury prevention methods.
Among ACL preventive methods are:
Focusing on Balance
Since most non-contact ACL injuries occur during a quick change of direction, a sudden deceleration, a faulty landing or a collision, improving balance and strengthening the small muscles of the knees can help prevent the unnatural twists and pivots that cause ACL tears. Such efforts also improve resilience and reaction time.
Traditional warmup before intense activity
A few minutes spent warming up before intense activity can help prevent spending months on the sideline. The effect of the little warmup is it loosens muscles and ligaments that are cold and stiff. This helps prevent injuries or, at least, reduces their severity (i.e. an ACL sprain as opposed to a complete tear).
Incorporating a landing pattern
Since most ACL-related injuries, especially in females, occur when landing, a training program in which athletes are continuously trained on a landing pattern should be inaugurated in teams' training regimes.
While safety precautions can help reduce the likelihood of injuries, they cannot guarantee avoidance.
An athlete going through the long, sometimes traumatic and slow recovery process from an ACL injury must remain patient, and avoid the "quick to recover" mode in order to get back to action.
"24/7 I will think about my knee... It is, obviously, the toughest injury I have had. I think you don't know how your mind will react until you are forced into these situations and realize how strong you have to be," Hobbs said in the "Heartbreak and Healing" documentary. 
The pain during an ACL recovery for most athletes is not from the process itself but from seeing teammates achieve great things knowing they should have been a part of the process or seeing teammates perform poorly and being unable to help. The key is to remain calm, rest well, recover and be the best they can be when they return.
As Hobbs said: "It's just football. It's just a knee injury, and it's something you can overcome."
Arinze Esomnofu is a Nigerian media professional, content editor and a freelance journalist. He is currently the country manager for Flashscore Nigeria.
Editor's note: For the coming 2019-2020 academic year, the Global Sport Institute's research theme will be "Sport and the body." The Institute will conduct and fund research and host events that will explore a myriad of topics related to the body.
Related Articles
Podcast: Why young female athletes are more susceptible to ACL injuries