Health
Archive
Cyclist Kelly Catlin's death sheds light on the mental health of professional athletes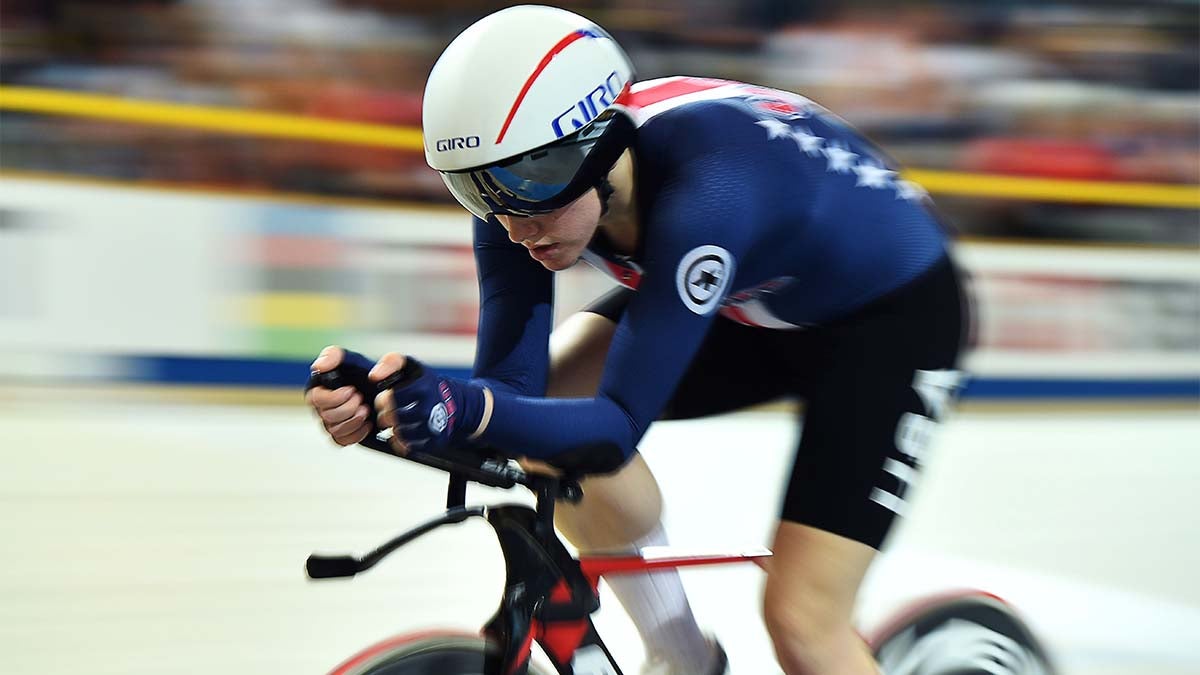 In the 2016 Rio Olympic Games, Kelly Catlin was part of the women's cycling team that brought home a silver medal for America.


Almost three years later, on March 7, 2019, Catlin took her own life.
Her father, Mark Catlin, told the Washington Post his daughter's last six months were the perfect storm of issues, including overtraining and a concussion.
They also included health issues from surviving a previous suicide attempt, brought on by her depression.
News of Catlin's death has shed light on the mental health of professional athletes.
A 2016 Sports Medicine study concluded professional athletes are vulnerable to a wide scope of mental health problems. Contributing factors include media, personal pressure and overtraining.
Because professional athletes have success and are assumed to live a lavish lifestyle, fans and even the athletes themselves may find it difficult to think that they aren't happy.
So when they are struggling, athletes often have a hard time getting the help they need.
"That's the biggest burden on American sport culture… I've heard repeatedly from professional and elite athletes how they don't want to admit to having a weakness — mental (illness) being one of those," Brent Walker, a board member from the Association for Applied Sport Psychology, told Outside Magazine.
However no one is exempt from the possibility of mental illness. It plagues some of the most beloved and talented people in professional sports.
In 2007, following the deaths of people close to her and getting kicked off the U.S women's soccer team, Hope Solo battled depression.
After navigating bouts of depression and his involvement in multiple incidents, NFL star Brandon Marshall was diagnosed with Borderline Personality Disorder in 2011. Months after Marshall was diagnosed with BPD, another professional athlete faced mental health issues.
The St. Louis Cardinals won the World Series, and David Freese was named the Series' most valuable player. However the Cardinals third baseman did not bask in the fame he received for his performance.
According to USA Today Freese battled with depression for most of his life. The Sporting News reported the recognition from his Series performance propelled him into a darker place.  
"You win the World Series in your hometown, and you become this guy in a city that loves Cardinal baseball… Sometimes it's the last guy you want to be. So you start building this facade, trying to be something I was not," Freese told The Sporting News.
According to Sports Illustrated, the most decorated Olympian of all time, Michael Phelps, fell into a serious state of depression following the 2012 Olympics in London. Phelps said he contemplated suicide.
In 2018, the National Basketball Players' Association launched a Mental Health and Wellness Program. The program, according to Yahoo Sports, will help players deal with and address issues regarding their mental health.
In the months leading up to the launch, NBA players such as Kevin Love and DeMar DeRozan discussed their mental health struggles.
Even with the program's existence, Adam Silver addressed the alarming unhappiness and loneliness amongst league players.
"...A lot of these young men are genuinely unhappy," Silver said. "Some of them are amazingly isolated."
Former U.S. National figure skater and current sports psychologist, Caroline Silby, told Psychotherapy Network that early treatment is a key factor in an athlete preserving or regaining their mental health.
However, she said she also believes the world of sports should enforce better mental health policies and support athletes' transitions from sports to civilian life.
With such tools, stories such as Kelly Catlin's and others who suffered from mental health struggles can decrease.
Katelyn Oates is a sophomore journalism major at Arizona State University
Related Articles
Stigma of mental health issues a barrier to treatment for athletes
Hope Happens Here grows out of the heartbreak of suicide
Educating athletes about mental health stressors needed ASU researcher says
LGBTQ student athletes risk mental health when joining a sport