Health
Educating athletes about mental health stressors needed ASU researcher says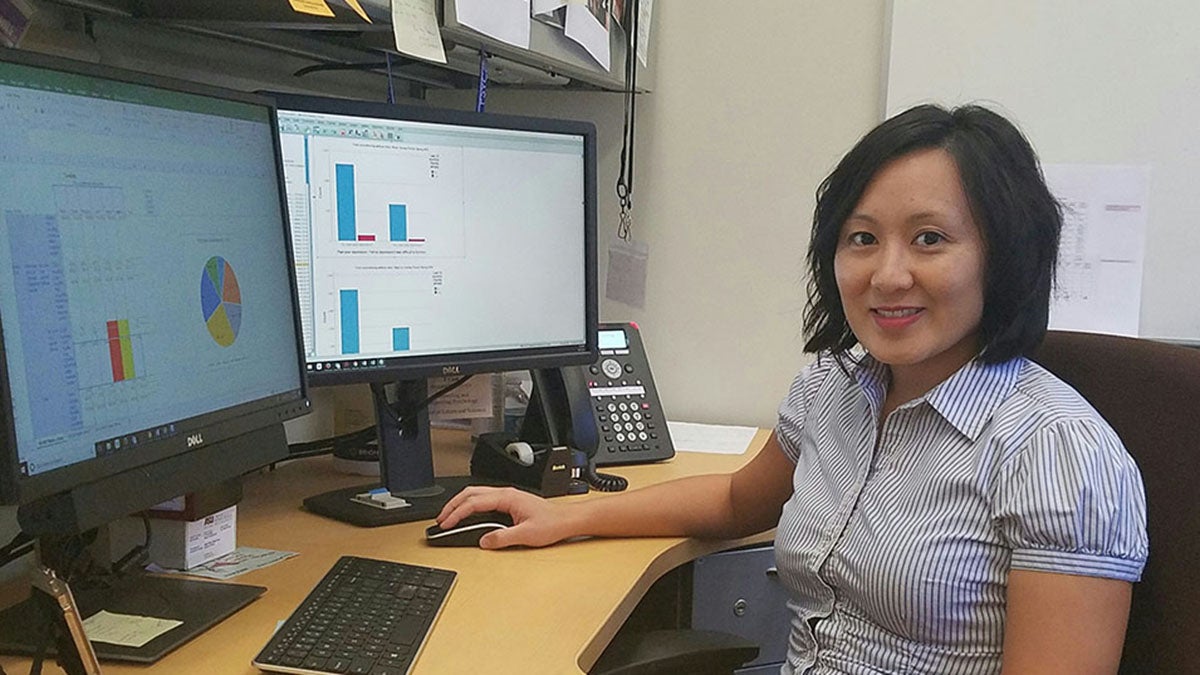 For some student athletes, going to college can present newfound struggles: the first time being away from home, learning to live on their own and learning a new system with new coaches and new teammates. The transition may seem daunting, which is why student athletes may experience their first cases of mental disorders while they are in college.
Daniel Eisenberg, an associate professor at the University of Michigan School of Public Health, surveyed student-athletes before and after they participated in educational presentations to all 31 athletic teams at the university. Eisenberg found that 33 percent of students surveyed experienced significant symptoms of depression, anxiety or other mental health conditions. Among that group, 30 percent seek help. But of college athletes with mental health conditions, only 10 percent do.
For minority student-athletes, (African-American, Hispanic, Asian, Native American) especially those who don't fit the mold of traditional representation, the distress can be greater. For Alisia Tran this is something that has troubled her over her five-year study. Tran, an assistant professor in the counseling psychology program at Arizona State University's College of Integrative Sciences and Arts, says that while public discussion of mental health disorders is becoming more frequent, athletes still considered it a sign of vulnerability.  
"It's disheartening to see student athletes not willing to find help for themselves when it comes to mental health issues," Tran said. "I feel that it's important to educate them and to give them a safe and accepting environment to show them that it's all right to be open about what's going on in their lives."
Tran heads the Tran Ethnic and Minority Psychology and Experiences Lab. Her broad research interests are in minority equity, mental health and development. Her current emerging research focuses on the socioeconomic disparities and financial stressors of minority student-athletes. Tran is an inaugural Global Sport Institute seed grant recipient.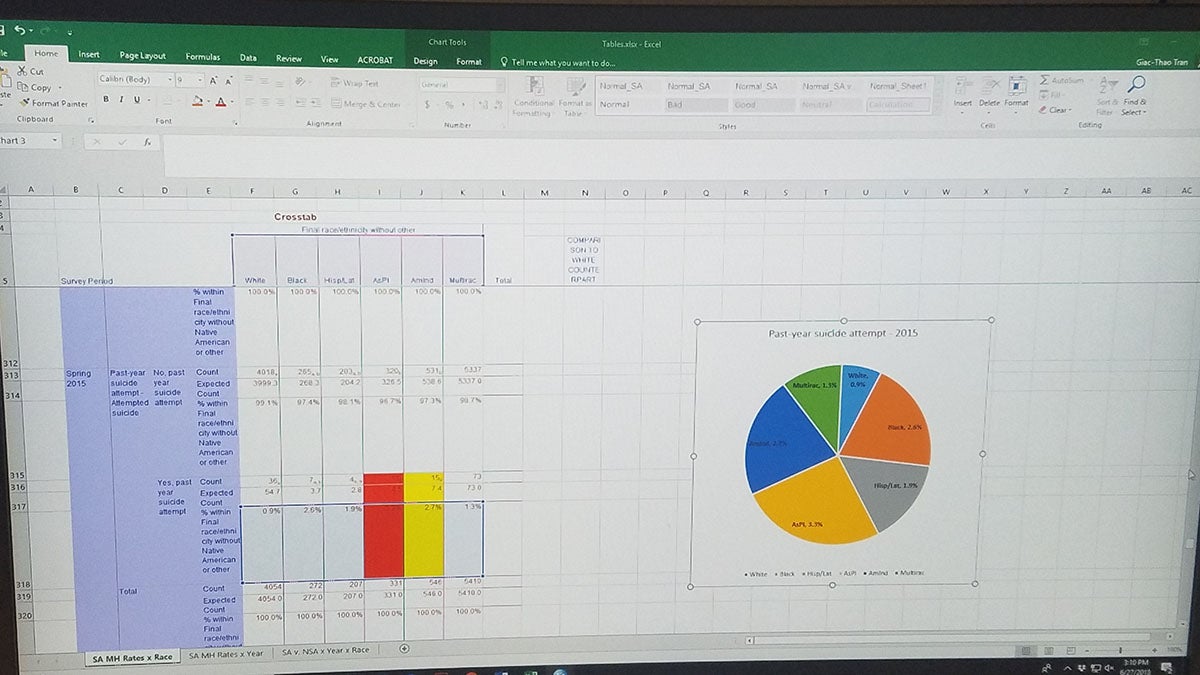 "My research area covers primarily on minority mental health, and I have found that these student athletes were underrepresented within this social sphere," Tran said. "Here in the U.S., we view the typical student athlete as caucasian or someone who is able to afford the college experience. What I've found is that those who don't necessarily fit that mold often get overlooked and don't access the proper channels to seek treatment if they need it."
Tran, whose other major research include discrimination, ethnic-racial or cultural socialization, and ethnic minority psychology, has spent the better part of the past five years researching the difficulties and struggles faced by minorities who compete in collegiate athletics.
"What I've seen through my study is that minorities are those more susceptible to incur mental disorders, mental anxiety later on in their life," Tran said. "The reason being is that the basic social practices that are provided to our students here in the U.S. are not properly provided to those with different ethnic backgrounds."
Tran explained these students are not purposefully presented with this challenge. It goes back to how each individual person was raised and how their background impacts their perception with the rest of the world. The biggest issue that Tran sees through this study is the lack of progression for these athletes to get the necessary help.
"A student-athlete's perspective on the world, and how the world views them, often correlates to what experiences they have seen through their lives," Tran said. "Kids who have grown up in a nurturing situation will often seek out help or guidance because they feel more comfortable doing so. They feel this way because of the support system they have built around them. But if you are a student athlete without growing up with that support system, you have a sense that something is wrong with you and that no one is willing to help."
Tran will continue to observe student-athletes and conduct an additional year of research into why these student-athletes face these issues. Tran said while it's up to the athletes to come forward for the betterment of themselves, increased public awareness and a diminished sense of the social stigma that surrounds these athletes will help them do so as will providing a safe and inviting forum.
"It's nice to see that the cases of mental health issues among student athletes has not risen since I've started this study, but they haven't gotten better." Tran said. "It's disheartening to me that in 2018, we have not made it universally acceptable for everyone, regardless of their gender, race or ethnic background, to feel safe and confident enough to go past the social stigma of mental health in order to obtain the help that they need."
Jalen Fong is a sports journalism student at Arizona State University.
Related Articles
Hope Happens Here grows out of the heartbreak of suicide
Stigma of mental health issues a barrier to treatment for athletes