Health
Archive
College basketball coaches looking to dunk misperceptions about autism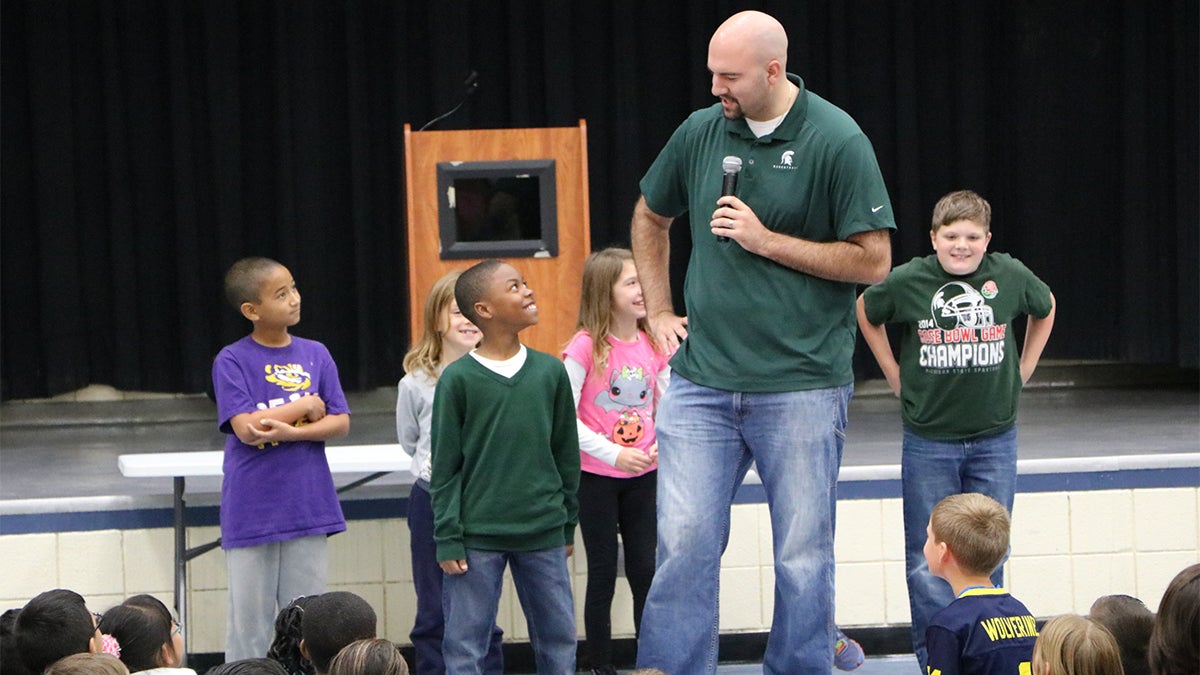 The blue puzzle piece pin that college basketball coaches and broadcasters have worn on a February weekend each of the past six seasons is a simple gesture to promote awareness for something that is anything but simple.


Wearing the pins to promote autism awareness was the idea of University of South Florida assistant coach Tom Herrion and Towson head coach Pat Skerry.
The coaches have known each other since their college days in Massachusetts. Herrion attended Merrimack and Skerry went to Tufts. They developed a friendship through summer basketball clinics together and were on the staff at the College of Charleston as assistants in the early 2000s.
While basketball has and continues to play a major role in their lives, what bonds these men like nothing else is both have sons on the autism spectrum. Robert Herrion is 13 and Owen Skerry is 10.
"We both knew firsthand the impact that a child and the family with a child that has autism can have," said Herrion.
According to Autism Speaks, an organization that sponsors autism awareness, outreach and research efforts, the disorder affects an estimated one in 59 children in the U.S.
The coaches thought about doing something to help increase awareness of the developmental disorder that impairs a person's ability to communicate and interact.
The popularity of college basketball with multiple networks televising games, especially on weekends, provided a platform from which to promote their initiative.
In 2014, the coaching staffs at Marshall, where Herrion was the head coach, and Towson, where Skerry coaches, contacted the teams that were playing in the approximately 40 nationally televised games on Feb. 1 that year.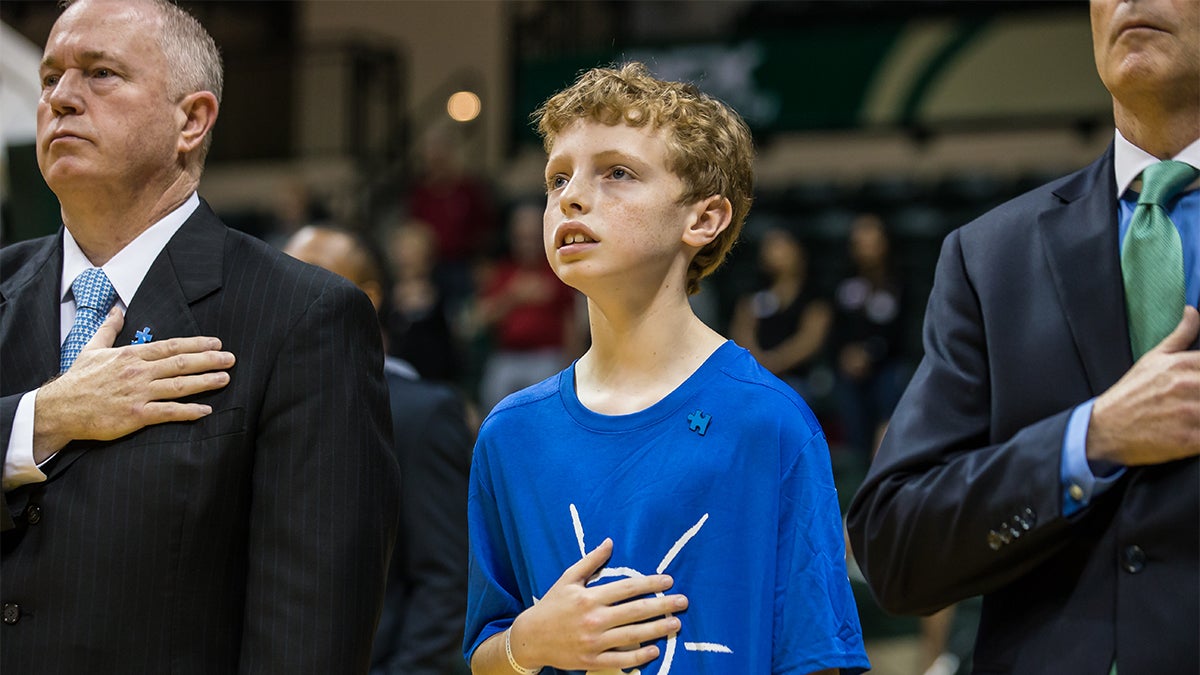 "We asked for their support and willingness and the response was an overwhelming 'yes,'" Herrion said. "It's a testament to our fraternity of coaches."
Herrion and Skerry adopted the blue Autism Speaks puzzle piece pin to help promote the effort, which is known as Autism Speaks Coaches Powering Forward.
"This wasn't to help our cause," Herrion said. "It was to help the cause. At that time, and even today, people struggle with not having an understanding of what autism is. We wanted to raise awareness for autism in general."
After supplying pins the first year, Autism Speaks jumped on board the second year to help expand the scope of the awareness campaign.
"(Herrion and Skerry) had no expectations when they began to make those phone calls," said Peter Morton, the director of corporate development at Autism Speaks. "It's a program that has really taken off. The more awareness that we can generate the more we can help improve the quality of life of those with autism."
The program has grown into NCAA Autism and Awareness Acceptance Weekend. Nearly 500 coaches participated this year across all NCAA levels on the weekend of Feb. 14-16. A handful of women's programs and high schools promoted the initiative as well.
"It really started as a true grassroots effort, and I think we have been able to bring some pretty good awareness to the cause," said Skerry.
Anthony Ianni would agree with that.
"I am very proud of those two coaches," the former Michigan State center said. "It means a lot not just to an individual like me, but it means a lot to the 3.5 million people in our country who have autism."
Ianni is one of them.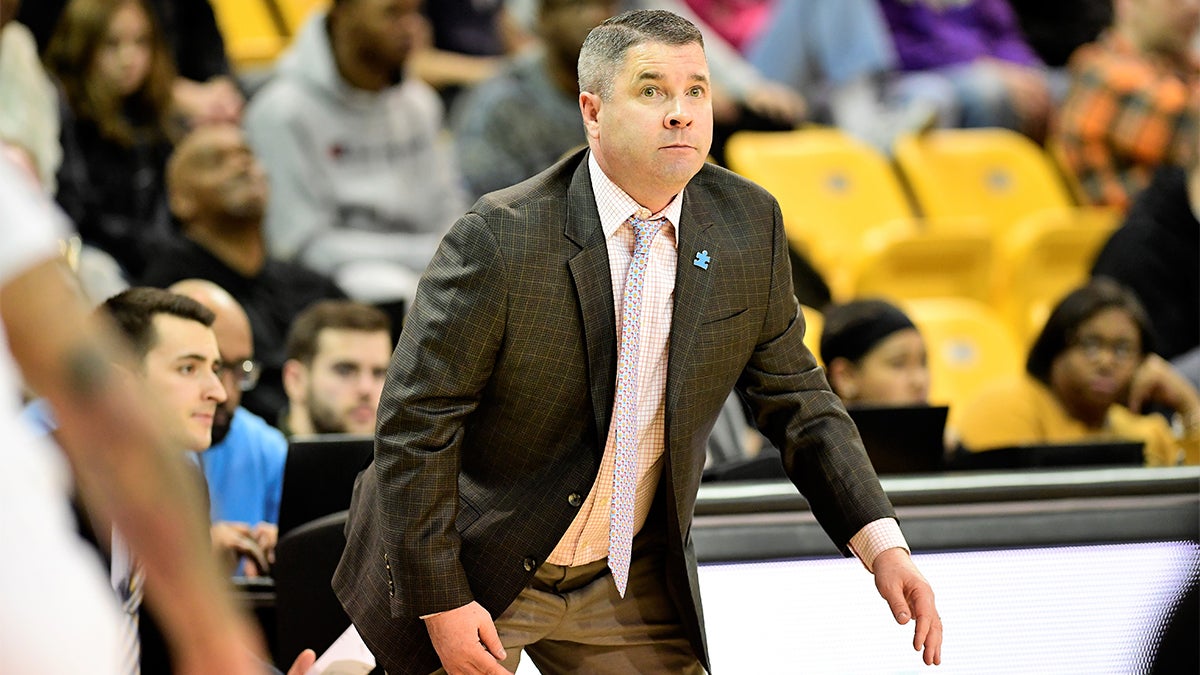 As a 4-year-old, Ianni was diagnosed with pervasive developmental disorder. He is high functioning on the autism spectrum, meaning it can be difficult to detect signs of the disorder. However, among his difficulties is deciphering whether somebody is serious or sarcastic.
"I still have a lot of those same struggles to this day," said Ianni, who is employed by the Michigan Department of Civil Rights and travels the country speaking out against bullying. "I have learned to cope with the fact that I am going to have those struggles for the rest of my life and I am OK with that."
Ianni, who played two seasons at Division II Grand Valley State before transferring to MSU as a walk-on, said that based on his research efforts along with those in the school's sports information department, they came to the conclusion he was the first college basketball player in NCAA Division I history with autism.
"We thought that was really cool," he said. "Families that have loved ones with autism can get hope from something like that."
While Ianni and Robert Herrion are high-functioning individuals on the spectrum, Owen Skerry and Brandon Matthews have difficulties communicating verbally. That does not mean they cannot have a productive place in society. Indeed, both are very bright.
"This wasn't to help our cause. It was to help the cause. At that time, and even today, people struggle with not having an understanding of what autism is. We wanted to raise awareness for autism in general." – University of South Florida assistant basketball coach Robert Herrion
The 20-year-old Matthews is a volunteer manager for the USF men's basketball team as well as a student at the university.
"Brandon has been significantly impacted by college basketball's Autism Awareness weekend," said Jason Matthews, Brandon's father and a former University of Pittsburgh player. "(Herrion and Skerry) have done a tremendous job in helping get the word out and letting everybody know that these individuals have a tremendous amount of potential even though they have been touched by autism."
Potential is being realized at Kent State, which this summer will welcome Kalin Bennett on campus. Bennett is, reportedly, the first men's basketball recruit with autism to sign a national letter of intent with a Division I college basketball program.
"There still is a stigma, but we are headed in the right direction," said Gina Campana, the mother of an autistic son and assistant director with the Division of Diversity, Equity and Inclusion at Kent State. "A few years ago, it was almost taboo to talk about autism. But as I would talk about it with people at Kent State, they would respond that they knew somebody that was on the spectrum. Maybe it was a brother or a nephew or even themselves. A lot of energy resulted from talking about it, and as we get more aware and more educated on autism the hope is autistic individuals will no longer fall through the cracks. They are going to be productive members of society."
Making sure others are aware of the potential individuals on the spectrum possess, no matter where on the spectrum they may be, is at the core of what Herrion and Skerry set out to do.
"We need to be accepting, understanding and find a role for everybody," said Skerry. "That's really the impetus behind the awareness campaign. A lot of people on the spectrum communicate differently or learn differently, and we need to figure out how to accept and integrate them more."
Skerry noted autism awareness workshops on the Towson campus attracted 400-500 students. It's this type of engagement with young adults that is critical because as a group they can not only drive the message, but develop into individuals who can make a hands-on difference combating the disorder.
"My hope is we can get more and more schools to do some stuff like that," he said. "There is no better place to do it than on a college campus, especially with something like autism because more and more people are going affected by it and the change agent and difference makers are going to be the college students. So, it's important to build it and grow it that way."
Dr. Karen Berkman could not agree more. Berkman is the executive director for the Center of Autism & Related Disabilities at the University of South Florida.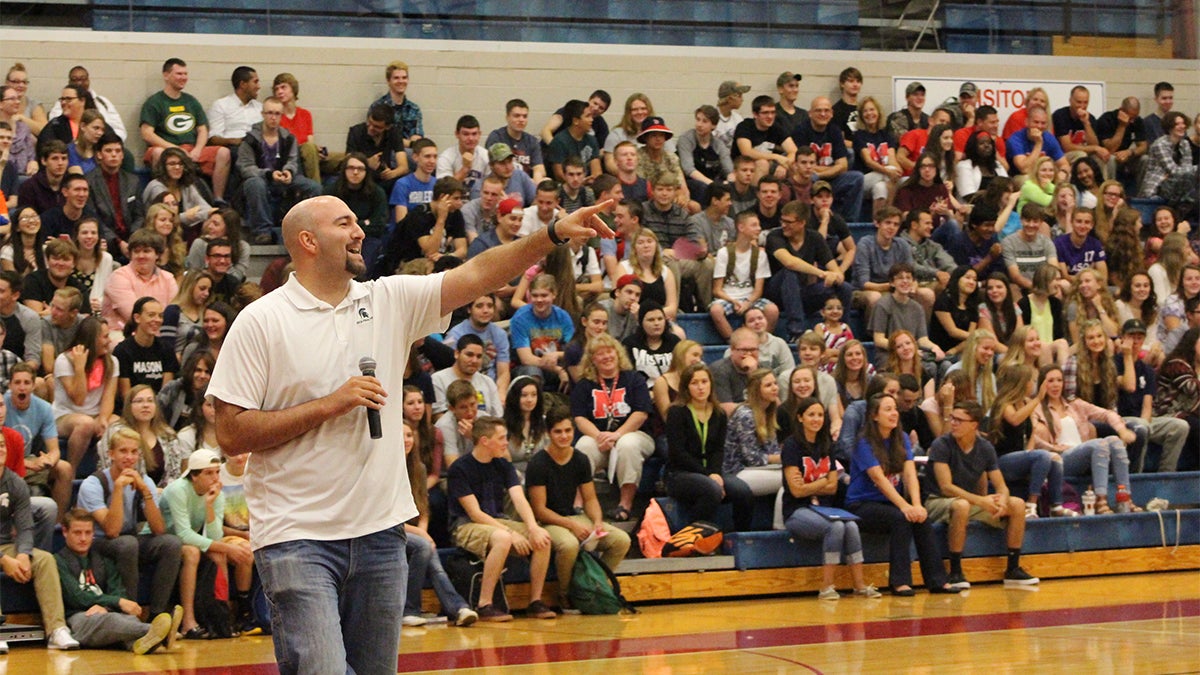 To achieve a better understanding of autism, the center has developed programs with, among other groups, fraternities and sororities to work with autistic individuals. She has met with Herrion to discuss potential autism awareness events that incorporate the men's basketball program and possibly other student-athletes.
"We love to get students involved and help them understand the needs of people with autism," Berkman said. "Let's face it, (the students) are going to leave here one day and become doctors, social workers, educators or whatever. They are going to run into people with autism sooner or later and we want to best prepare people for that."
The National Association of Basketball Coaches (NABC) has worked with Herrion, Skerry and Autism Speaks in publicizing the initiative and bringing more coaches on board.
"It has been a really good initiative and our coaches have done a nice job adopting it," said Rick Leddy, the senior director of communications at the NABC. "What Tom and Pat put together with Autism Speaks has borne some significant fruit. It really put things out in the spotlight and every little bit helps."
The NABC and the American Cancer Society teamed in 1993 to found Coaches vs Cancer. In the late '90s, a Coaches vs Cancer council was formed in an effort to help bolster the message the disease can be fought. Coaches vs Cancer Suits and Sneakers Week this year was Jan. 21-27. Coaches wore sneakers instead of dress shoes to support the cause while encouraging education about early detection, screening, etc.
"We witnessed in the coaching industry and, in using the game as a platform, there have been some very particular causes that have gained a lot of momentum when coaches rally around them," said Herrion. "Coaches vs Cancer is the model of popularity, significance and great results."
The Coaches Powering Forward campaign has become a pretty nice model itself.
"The TV exposure, when seeing all the coaches wearing the pins, has been unbelievable," said Herrion "Then you add the social media component and the other resources that you have at your disposal in terms of promoting it and marketing it leading up to the (awareness) weekend. It has taken on a life of its own."
Related Articles
Alternative Baseball Organization aims to strike out autism discrimination
Studies: Children on autism spectrum could benefit from sports activities
Tags:
Anthony Ianni
,
autism
,
Autism and Awareness Acceptance Weekend
,
Autism Speaks
,
Autism Speaks Coaches Powering Forward
,
college basketball
,
Kalin Bennett
,
Karen Berkman
,
Kent State University
,
Marshall
,
Merrimack
,
NCAA
,
Pat Skerry
,
Peter Morton
,
Tom Herrion
,
Towson
,
Tufts
,
University of South Florida