Health
Science
Adaptive sports improves quality of life for those with disabilities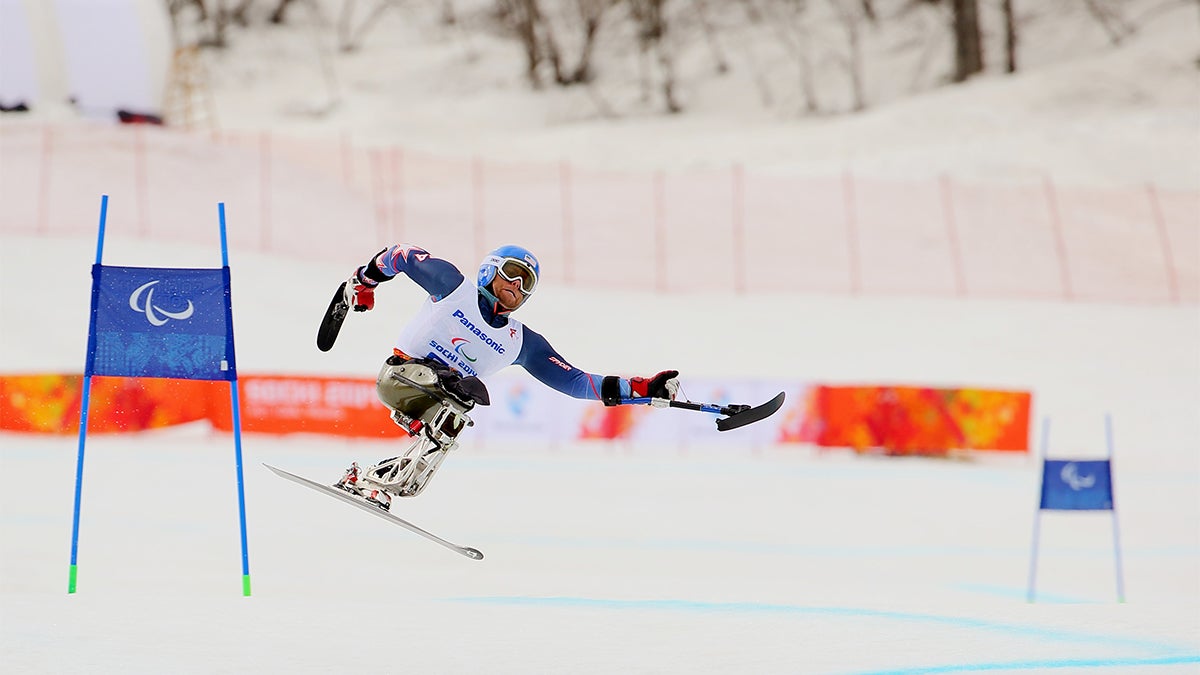 For people with disabilities, making a change to their overall health and physical activity can present extra levels of difficulty. Researchers in the United States who conducted a 2017 study  are working on way to improve these outcomes. 


Disability is defined as a physical or mental condition that limits a person's movements, senses or activities. According to Move Forward, the American Physical Therapy Association  estimates 56.7 million people in the United States have a disability. Those living with a disability have a choice to be active or not. If they choose to be, they can do so in different ways. One way is through adaptive sports — competitive or recreational sports for people with disabilities.
In an effort to determine whether participation in a community-based therapeutic recreation and adaptive sports program has a positive effect on overall quality of life, researchers, Ramon B. Zabriskie, Neil R. Lundberg and Diane G. Groff studied 129 individuals (ranging from 3 to 73 years old) throughout a three- to five-week period. Although the age range was broad, 70 percent of participants were 18 years of younger.
In the study, the participants collectively had a least a dozen forms of disabilities, ranging from visual impairments to amputations. The participants were involved in either an alpine skiing program or a horseback riding program provided by a non-profit community-based therapeutic recreation and adaptive sports agency, the National Ability Center (NAC).
The study looked specifically at whether participation in the activities influenced the participants' quality of life, overall health, quality of family life and quality of social life. Researchers also looked at athletic identity in the participants and compared it to other samples of people with and without disabilities.
The participants reported their rate level of performance at the end of the program, and the results were substantial. Less than one percent reported poor performance. Around 79 percent reported at least good performance, and more than 20 percent reported excellent performance.
Based on the individual's personal ratings, these statistics also show a positive influence on athletic identity because it was reported and compared with other samples of people with and without disabilities. The results for the remaining areas of study also came back positive: The majority of the participants agreed the program positively influenced their overall health (79.6 percent), quality of life (84.2), quality of family life (70) and quality of social life (79.3).
The findings suggest community-based therapeutic recreation and adaptive sport programs can influence quality of life and should play a role in the care for people with disabilities and their families. The results also suggested participants in this community-based therapeutic recreation and adaptive sport program were willing to commit to, and preferred, longer and more consistent program participation compared to briefer experiences.
Based on the study, researchers commend community-based programs should consider committing more resources to programs that promote consistent participation for longer periods of time. According to the U.S. Department of Health and Human Services (HHS), the means to improving the health and well-being of individuals with disabilities is a critical issue that healthcare professionals face today.
Some national organizations that work to improve and promote sports participation by disabled individuals are listed below:
Logan Huff is a junior journalism student at Arizona State University. 
Related Articles
Alabama's Stran-Hardin Arena brings adaptive sport vision to life
After a shooting left him paralyzed, DeQuel Robinson finding new life in wheelchair basketball
Video: Love of sport, helping others brought Rola Allahaweh back from near death
U.S. veteran Steve Kirk uses breath-triggered gun at Wheelchair Games
Alternative Baseball Organization aims to strike out autism discrimination
Studies: Children on autism spectrum could benefit from sports activities