Health
Can health apps motivate people to exercise more?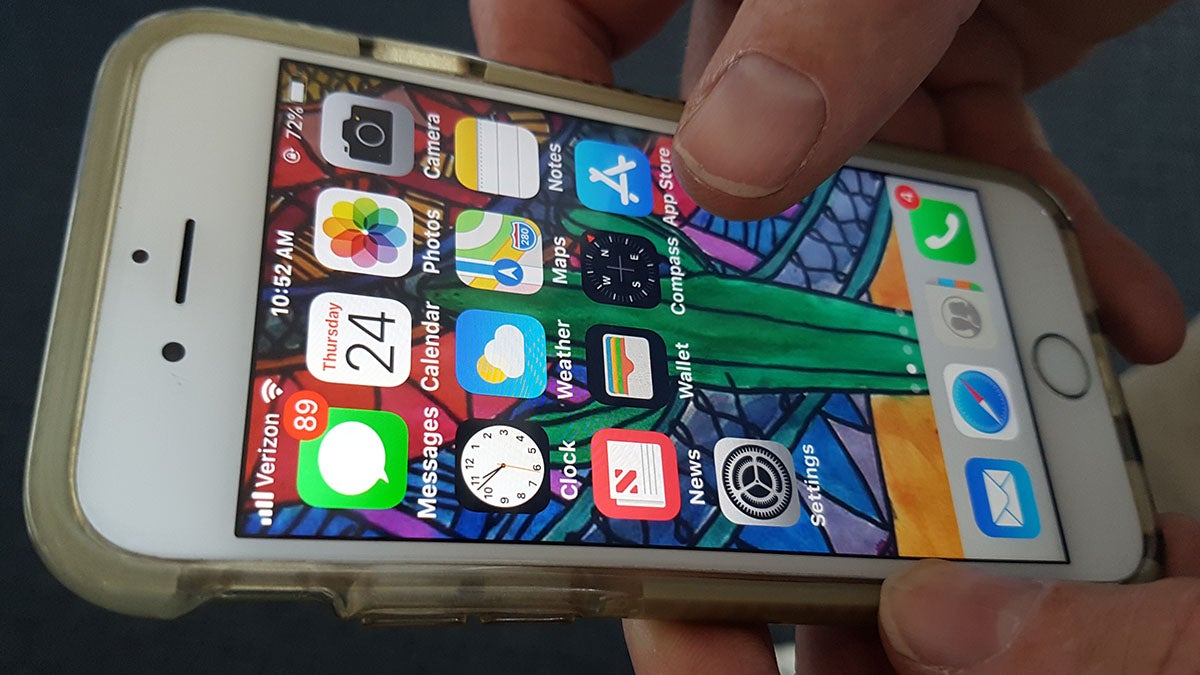 Hey, have you been playing too much "Left 4 Dead"? Bingeing too much "Walking Dead?" Really need to go to the gym?
Now you can use those zombie thrills to motivate you to get off your couch and exercise.
Zombies, Run! takes you through an "ultra-immersive running game and audio adventure, co-created with award-winning novelist Naomi Alderman. Every run becomes a mission where you're the hero," according to the description in the Apple App Store.


With a 4.8 star rating in the Apple App Store and more than 8,500 reviews, people seem to love the extra motivation to work out.
"This is an AMAZING app!!! Interesting story, heart-pounding zombie chases, sports bras, side-missions, this app has it all. And I'm not even into zombies otherwise! There is something so inspiring about going on missions for Abel Township with Sam or others in your ear all the way. I've always been on the imaginative side, so to immerse myself in this world and run like my life depends on it is awesome," one reviewer said.
Sure, you might get judged by your neighbor watching you sprint past them while constantly looking over your shoulder in fear of the virtual zombies, but they don't get the workout benefits do they?
In a digital age of mobile phones, companies are using adults' favorite devices to help motivate them to become active. It is an uphill and urgent battle: More than a quarter of adults worldwide are not getting enough exercise. As a result, thousands of fitness apps are available in Apple's App Store, ranging from run trackers through dieting and specific workouts to meditating. The most popular is Fitbit.
Fitbit's popularity can be traced to its convenience: It provides what you need to track and access your workouts. In Fitbit's case, the promotional blurb in the app store is largely accurate: "Live a healthier, more active life with Fitbit, the world's leading app for tracking all-day activity, workouts, sleep and more. Use the app on its own to track basic activity and it runs on your phone, or connect with one of Fitbit's many activity trackers and the Aria Wi-Fi Smart Scale to get a complete picture of your health — including steps, distance, calories burned, sleep, weight and more."
The health attributes are tracked by either the Fitbit clip that is attached to a your belt loop or pocket, or a Fitbit Versa, which is similar to an Apple Watch (but much cheaper) and one of many Fitbit wrist accessories.
Certain apps also try to add non-fitness aspects, such as sharing your workouts or runs on social media, or game/point systems, to encourage people to exercise. A report published by The Sport Review Journal dove into the "extra" aspects of these health apps to see if they were effective. Specifically, the report looked at two apps, WeChat Sports and Walkup.
"Gamification" is the term used in the study to describe the features on these apps. The term means using game elements in non-gaming contexts.
With Walkup, gamification manifests itself in points, badges, achievements, progression and virtual goods the app gives you when you complete enough steps. Walkup wants you to get out and explore the city you live in and complete tasks. The steps you take while completing the tasks give you "energy" to go to other parts of the world.
WeChat Sports is built around "enhanced social interaction." The gamification with this app can be found in its leaderboards, likes and teams.
The study measured day-to-day activities with both apps to see if their social effects could increase your number of steps.
Prior to testing, the study measured all participants' exercise habits. There was almost no difference between the WalkUp and WeChat Sports groups.
During the seven-week study, the WeChat Sports group showed a greater increase in steps walked per week than the Walkup group.
The WeChat Sports group also showed a higher percentage of participants who intended to continue exercising while using the app in the future.
Despite the differences in the apps, their features are designed to accomplish the same thing: Keep you using the app and (hopefully) working out.
TJ Mathewson is a junior journalism student at Arizona State University.
Related Articles
Tags:
bad food
,
exercise
,
fitbit
,
Fitbit clips
,
Fitbit Versa
,
Fitbit watches
,
Gamification
,
good health
,
health
,
health tips
,
leaderboards
,
Left 4 Dead
,
points
,
rewards
,
Run!
,
Running
,
social media
,
The Sport Review Journal
,
unhealthy
,
unhealthy food
,
walking
,
Walking Dead
,
Walkup
,
watches
,
WeChat
,
WeChat Sports
,
zombies