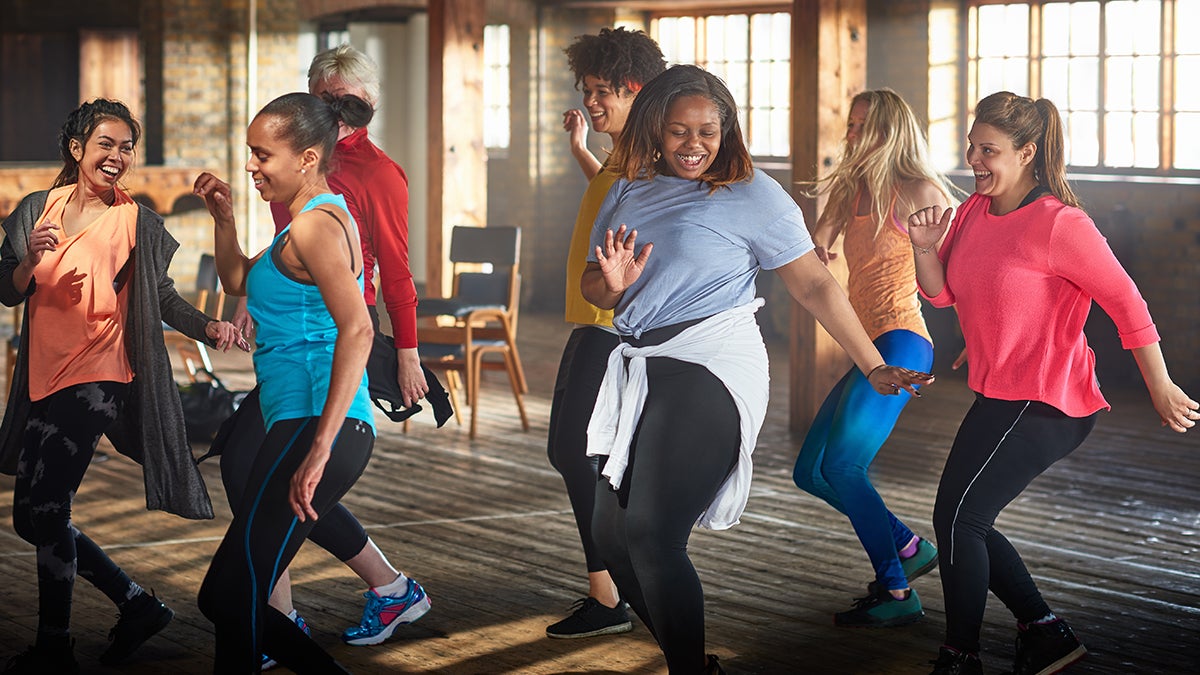 On Aug. 6, we reported on how income ties to inactivity. Today we look at how the U.S. is getting and staying active
When it comes to getting up and getting active, the U.S. population age 6 and older are still choosing fitness sports over other activities according to Sport & Fitness Industry Association (SFIA)'s 2018 Sports, Fitness, and Leisure Activities Topline Participation Report.
Since 2012, the fitness sport category has continued to have the highest participation rate: Each year's rate is more than 60 percent. Fitness sports include activities such as CrossFit, running, yoga, walking for fitness, etc. In 2017, around 64 percent of the population took part in activities such as these, an increase from 2016.
Other consistently popular activities are outdoor sports. About 50 percent of the population engaged in backpacking, camping, sailing and other outdoor sports this past year, according to the report. Outdoor activities also had the highest interest for future activities for people to partake in — especially camping and fishing. In the report, the SFIA found around 75 percent of people would participate in all activities if they had someone to join them.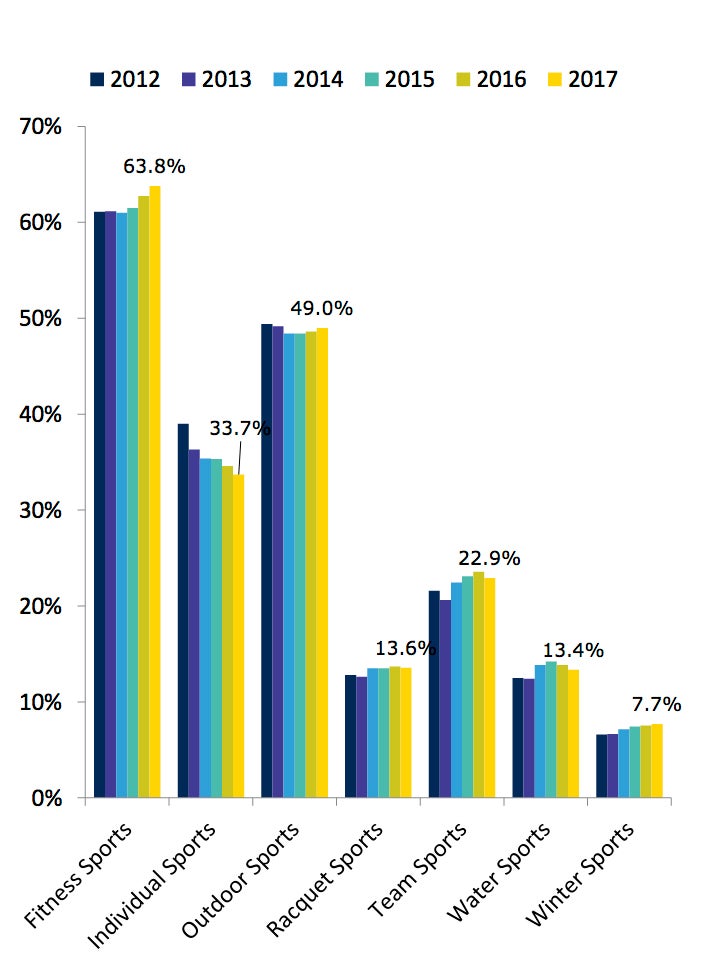 SFIA's research determined that individual sports still have a large rate of participation, but over the past few years participation rates have begun to decline. In 2017, approximately a third of the population took part in individual sports such as golf, boxing and bowling. Individual sports are most popular with the younger generations — Gen Z (2000+) and the millennials (1980-1999).
Team sports are also popular with the youngest generation, Gen Z. According to the association, about 57 percent of Gen Z members participate in a team sport, including softball and basketball. For the total population, team sports participation is at 22.9 percent, down from the previous year.
Millennials are more likely to try water-based sports than any other generation. Eighteen percent of millennials participated in activities including wakeboarding, surfing and diving, according to SFIA.
Racket sports' total participation has plateaued over the last few years with a rate around 13.6 percent. The association found about 19 percent of millennials and Gen Z members were involved with racket sports. While the 11.3 percent of Generation X (1965-1979) and 6.3 percent of baby boomers (1945-1964) participated in racket sports like badminton and tennis.
Participation in winter sports is on the rise. The report shows only 8 percent of the population took part in winter sports such as skiing and snowboarding, but over the last few years participation has been growing.
Sophia Briseno is a junior journalism student at Arizona State University
Related Articles
Tags:
activity trends
,
baby boomers
,
basketball
,
bowling
,
boxing
,
camping
,
fitness sports
,
future activities
,
gen x
,
gen z
,
generation x
,
generation z
,
golf
,
individual sports
,
millennials
,
older generations
,
outdoor sports
,
racket sports
,
SFIA
,
skiing
,
snowboarding
,
Sports Fitness and Leisure Activities Topline Participation Report
,
surfing
,
team sports
,
Topline Participation Report
,
U.S. population
,
water sports
,
winter sports
,
younger generations