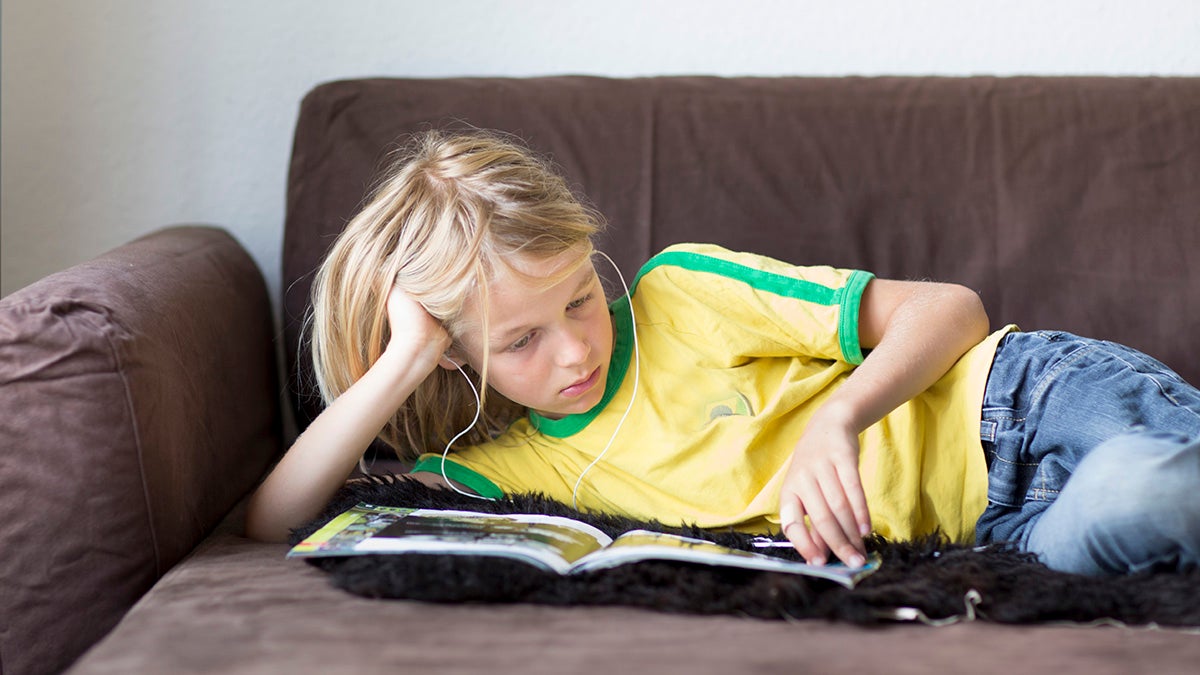 Although more and more benefits of a healthy lifestyles are being discovered, a little more than a quarter of the U.S population, age 6 and older, remains inactive, according to the 2018 Sport & Fitness Industry Association (SFIA)'s Sports, Fitness, and Leisure Activities Topline Participation Report.
According to the report, since 2012 the U.S. population has remained consistently inactive with an average of nearly 28 percent not participating in any athletic activity. The report offers a few factors that could be influencing the inactivity rate.
There has been a stable correlation between household income and inactivity. Lower income households have a higher inactivity percentage. As described in the report, households with incomes of less than $49,999 have seen a gradual rise in their inactivity rate. The activity rate in households with incomes between $50,000 and $74,999 has remained fairly constant. Households with incomes of $75,000 or more have experienced a decrease in the inactivity rate.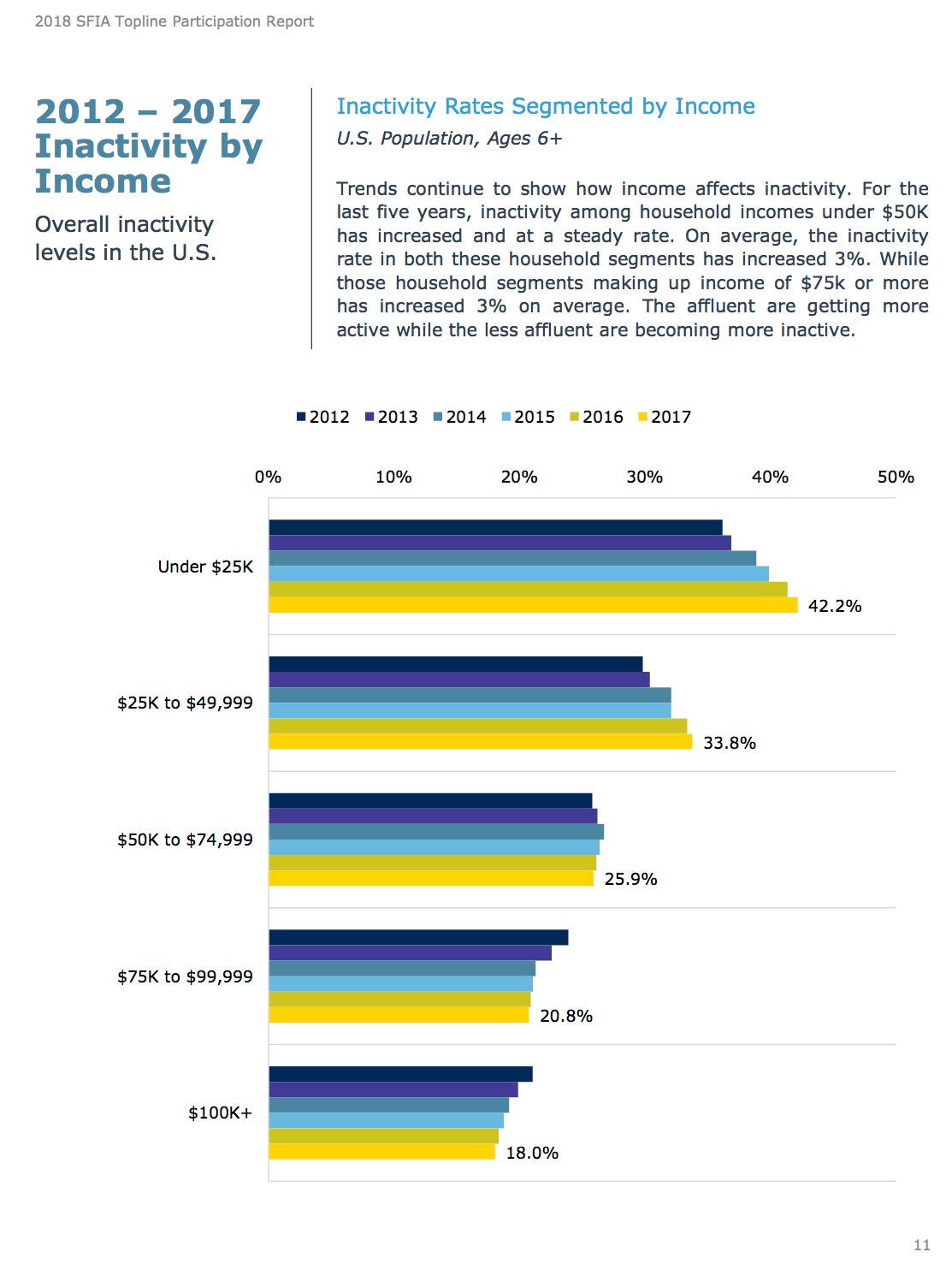 Another trend described in SFIA's findings is the influence of a physical education class on a person's future activeness. The percentage of inactive adults who had no PE at their schools was 15.6 percent greater than that for those who had PE offered. The portion of the U.S population that took PE classes during their school days was more likely to be living a healthy and active life then those who did not have a PE class. Yet according to Shape America's 2016 Shape of the Nation report, the United States median physical education annual budget was only $764 per school.
Age and generation also greatly influence activity levels. According to the SFIA participation report, only 66.7 percent of baby boomers (those born between 1945-1964) continue to have some sort of activity in their life. In comparison, 71.9 percent of Generation X (1965-1979) members participate in some sort of physical activity.
Naturally, the younger generations have the smallest percentage of inactivity. Almost three-quarters of millennials (1980-1999) are active. Generation Z (2000-present) is the most active group. A whopping 82.4 percent were active in 2017. Their main activities included team sports, such as softball and basketball, and outdoor sports.
All ages aspire to participate in more outdoor activities. The top activity that interests all age groups younger than 55 is camping.
A large influencer persuading all ages to participate in activities is having someone with them. Whether it is someone joining them or them joining someone else, approximately 75 percent believe that is what will get them to participate in more activities.
Sophia Briseno is a junior journalism student at Arizona State University
Tags:
baby boomers
,
camping
,
gen z
,
generation x
,
generation z
,
inactivity percentage
,
inactivity rates
,
income
,
millennials
,
outdoor activities
,
Participation Trends
,
pe
,
physical activities
,
physical education
,
SFIA
,
Shape America
,
shape of the nation
,
Sport & Fitness Industry Association
,
Sports Fitness and Leisure Activities Topline Participation Report
,
team sports
,
Topline Participation Report
,
U.S. population