Events
GSM Live: Dilemma, Decision, and the Debate of College Choice
Why this matters
As 2020 rewrites the rules of 'business as usual', so too should we re-examine the longstanding debate between HBCUs and PWIs. What is the impact of choosing one over the other? 
This event took place on 10/28/2020. For an article recap and access to the full episode, visit here. To stay up to date on upcoming events, sign up for our newsletter.
In 2023, LeBron James Jr. will make his decision about which college he'll attend and the world of basketball will be watching with bated breath. They know that the school he chooses will be spotlighted, bring in new sponsorships, and attract a whole new base of fans…all possible from that one decision. 
Over the years arguments about opportunity and exposure have pushed top high school athletes like Kayvon Thibodeaux to visit Historically Black Colleges and Universities (HBCUs), but ultimately decide on a Predominantly White Institute (PWI). After visiting Florida A&M University, Thibodeaux chose to attend Oregon State stating, "Nobody wants to eat McDonald's when you can get filet mignon." 
In Jemele Hill's 2019 article for The Atlantic, she espouses that Black players need to recognize that they are the talent, which attracts the exposure and opportunity no matter where they go. Not the other way around. And that when the majority of Black athletes choose HBCUs, the impact could be a tidal wave of change.
As 2020 rewrites the rules of 'business as usual', so too should we re-examine the longstanding debate between HBCUs and PWIs. What is the impact of choosing one over the other?
On the next GSM Live, we bring together a panel from HBCUs & PWIs for their take on the dilemma, the decision and the debate over college choice for the Black athlete.
Event Details:
Date: Wednesday, October 28th
Time: 2:00p - 3:00p (Pacific); 5:00p - 6:00p (Eastern)
Tamica Smith Jones | Director of Intercollegiate Athletics (AD) for the University of California, Riverside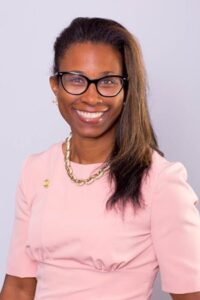 Since AD Smith Jones has been at the helm of the Highlanders' Athletics Department, her focus has centered on building a culture for champions and guiding the rising Division I program in the Big West Conference with a renewed sense of purpose and energy. As a result, the Highlanders have won seven individual Big West Championships, a first-ever national championship in the weight throw, the 2018 Big West Conference Men's Soccer Tournament Championship, and a first-ever appearance in the 2018 NCAA Men's Soccer Tournament/Men's College Cup.
Under the direction of AD Smith Jones, the Highlanders are leading the way on a wide range of strategic initiatives and important issues impacting today's student-athlete, which include an increased focus on mental health and wellness with the Sports Medicine team connecting campus resources and external experts and complementary leadership training to navigate a successful professional life after sport. The increased collaborations with campus partners enabled Athletics to provide more immediate educational and emotional support for its student-athletes. And, in 2018, Athletics began providing additional nutritional support through its R'Fueling Station program (to provide healthy foods and snacks) and entered into a partnership with a local nutritionist to work closely with its Strength and Conditioning program. Full bio here
Edwin Moses, PhD | Track & Field Olympic Gold Medalist, Chairman of the Laureus Sport for Good Foundation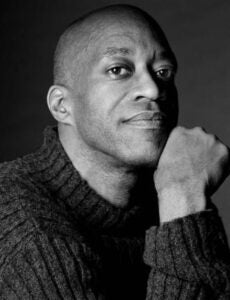 Track & Field icon, Edwin Moses, won Olympic gold medals in 1976 and 1984, three World Cup titles, two World Championships, and broke the World Record four times as a 400-meter hurdler. He remained undefeated in 122 consecutive races spanning nine years, nine months, and nine days.
Known as The Thinking Man's Athlete ™, Moses graduated from Morehouse College on an academic scholarship where he earned a dual B.S. in Physics and Engineering. He went on to receive his MBA from Pepperdine University. In 2017, Dr. Moses was conferred with the degree of Doctor of Science, honoris causa, from the University of Massachusetts, Boston.
For the past 20 years, Moses cemented his place as a global sports icon through his work as Chairman of the Laureus Sport for Good Foundation, an association of sporting legends, which uses the positive influence of sport as a powerful tool for social change around the globe. He was personally selected by the late, President Nelson Mandela to lead this organization. These areas of professional concentration have fed Moses' lifelong passion for STEM, Diversity, and Inclusion, Women's Empowerment, Governance, and Executive Leadership. Full bio here
Victoria Jackson, PhD | Arizona State University clinical assistant professor of history, specializing in sport, and former NCAA champ and retired professional track and field athlete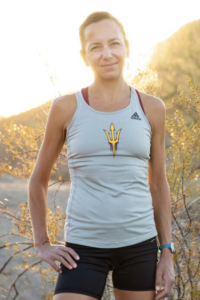 Jackson's work explores how the games we play and watch tell us much about the communities in which we live. She is also an expert in the history of sport in higher education. Her research connects the effort to expand opportunity for college women in sport and the issues in big-time college sports which disproportionately affect young black men.
Jackson is a clinical assistant professor of history and works with Sun Devil Athletics on a variety of initiatives and is a member of the inaugural cohort of Global Sport Scholars affiliated with the Global Sport Institute at ASU.
Apart from her research, she was a cross country and track and field athlete for UNC and ASU, a national champion for the Sun Devils at 10,000 meters, and a professional runner endorsed by Nike.
Ron Thomas | Director of the Journalism & Sports Program at Morehouse College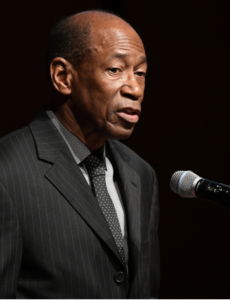 A sports writer and copy editor for four decades, became the first director of Morehouse College's Journalism and Sports Program in 2007. The culmination of his work occurred in 2017 when he received the Morehouse College Professor of the Year award and National Association of Black Journalists Legacy Award.
Prior to joining Morehouse, Thomas worked for 29 years in the San Francisco Bay Area. In two stints from 1978-1991, he covered college sports, the Golden State Warriors and San Francisco 49ers for the San Francisco Chronicle, and from 1982-84, he was USA Today's first NBA reporter/editor.
A member of the National Association of Black Journalists since 1977, Thomas was the first chair of its Sports Task Force and co-hosts its annual ceremonies honoring retired black sports pioneers.
Moderated by:
William C. Rhoden | Award-winning Author & Journalist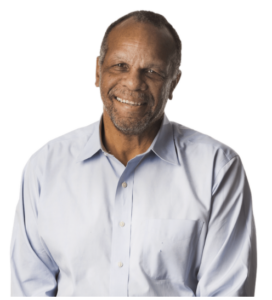 The former award-winning sports columnist for The New York Times and author of "Forty Million Dollar Slaves," is a columnist and Editor-at-Large for The Undefeated, ESPN's news site about sports, race, and culture. He is the curator of the Rhoden Fellows and is also the author of several books, including 40 Million Dollar Slaves: The Rise, Fall, and Redemption of the Black Athlete.
Before joining The Undefeated, Rhoden wrote an award-winning sports column for the New York Times and appeared as a guest on ESPN's Sports Reporters for nearly 30 years. Rhoden began his journalism career as a news reporter at the Baltimore Afro American Newspaper. He was a senior editor with Ebony Magazine and then a columnist and jazz critic for the Baltimore Sun. Rhoden attended Morgan State University in Baltimore where he majored in English.
Ron Thomas image credit from Getty images: 1180717250
Monthly Issue
Sport at the college level in America is facing issues reflective of the world at large. From the calls for racial equality, labor disputes and discussions, to health and safety concerns with playing in a pandemic - what will this reset moment look like?