Culture
Archive
The Guardian's Serie A writer comes out as transgender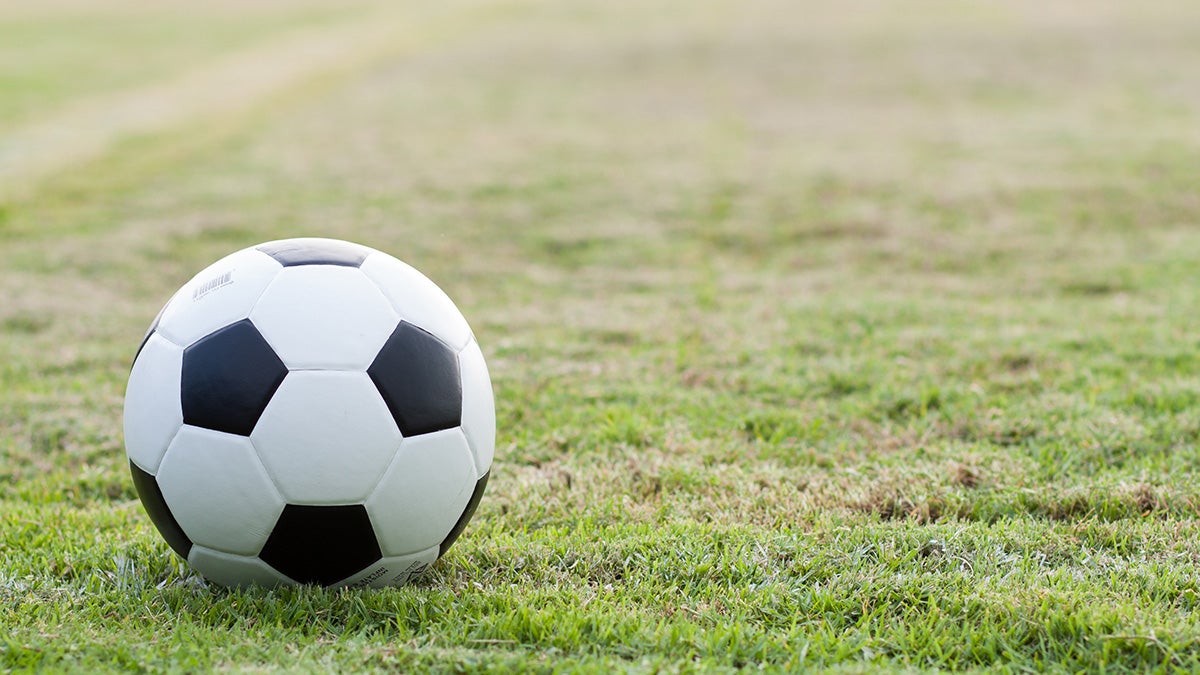 One day after news broke of a transgender employee at The Guardian resigning over what they called an "incredibly transphobic organsation," sportswriter Nicky Bandini came out as transgender in a column and video posted on the newspaper's website.

Bandini, formerly known as Paolo, covered Italy's Serie A. "I am transgender," Bandini wrote.
"I know that sentence will come as a shock to many people. Even after struggling with gender dysphoria – a sense of discomfort with and dissociation from the body that life dealt me and the expectations that go with it – for almost my whole life, it took me the best part of three‑and‑a-half decades to be able to say it out loud.
"There it is, though, in black and white. I have written my last article under the name Paolo Bandini. From now on, it will be Nicky."
In the U.S., California sportswriter Mike Penner announced in April 2007 that he was transgender and would begin writing under the name Christine Penner. Penner wrote as Christine for nearly a year before going back to the Mike Penner byline. Penner died of an apparent suicide in November 2009.
The move toward more openness regarding sexuality and gender has been at the fore in UK football recently. Just a few weeks ago, an account calling itself the Gay Footballer had football fans excitedly tracking someone who said they were an English Football League player who was ready to come out as gay. 

While active, the account received widespread attention and support, but anger and confusion followed the account's termination after 19 days. The reputed footballer vacillated between offering more details or continuing to shield his identity in messages to the British Broadcasting Corporation. The page — offline for more than a week at the time of writing — is suspected by some of being a hoax, bearing similarities to what North Americans refer to as catfishing.
According to BuzzFeed, the anonymous Guardian trans employee who recently resigned said "she felt complicit in the newspaper's 'transphobic' reporting by continuing to work there, and revealed the damaging effect the Guardian's coverage of transgender people has had on her well-being. This included fear of using the women's toilet at work."
For Bandini, the announcement was three years in the making. 
"Coming out at work, though, has required something more like a leap of faith," she wrote. "Sports journalism is not always a welcoming place for people who are not straight men. Nor, indeed, are the sports with the greatest audiences and corresponding media attention.
"I am not aware of any transgender sports writers or broadcasters currently working in the UK (if I'm wrong, please let me know). And while no individual should ever feel compelled to discuss their sexuality unless they want to, it remains astonishing that there is not one openly gay footballer in the top four divisions of men's football in England."
Reaction on social media was mostly positive.
'I am transgender': Guardian football writer Nicky Bandini comes out in Twitter video https://t.co/38kzthzoTP @nickybandini

— The Guardian (@guardian) August 16, 2019
Good for you Nicky!
Welcome to a beautiful universe of supportive queer and trans people who will cheer you on and have your back no matter what. <3 <3

— Shout and act! (@Shoutandact) August 16, 2019
What's great about this is that I didn't care 🙂 only thing that matters is whether Nicky can write.
I yearn for a new generation of writers who can tell a tale with the poetic genius of a Pat Putnam, a Damon Runyan...someone who can bring a moment of sporting genius alive.

— GrouchoMarxist (@GrouchoMarxist5) August 16, 2019
Good for you Nicky!
Welcome to a beautiful universe of supportive queer and trans people who will cheer you on and have your back no matter what. <3 <3

— Shout and act! (@Shoutandact) August 16, 2019
I grew up around trans people in SF during the 80's. Anyone protesting this or calling it a 'trend' simply doesn't get out much. Trans people have always existed and lived in our society, they just felt the need to hide.

— Femme (@FemCondition) August 16, 2019
Hopefully this means the Guardian is going to do better by trans people because honestly so far, the attitude has been grotesque.

— Greg Thorpe (@TheGregling) August 16, 2019
Great #football mind.. always enjoyed listening to you and will keep doing so... and in the true spirit of a #LiverpoolFC supporter #YNWA .. now time to keep pushing for equal pay for women in football.

— Bassem Nasir (@bassemnasir) August 16, 2019
Related Articles
Gay Footballer Twitter account sparks debate after deletion
Urge for masculinity': Homophobia remains entrenched in German football
More groups offering support to LGBTQ sports community
LGBTQ student athletes risk mental health when joining a sport
Former football player Michael Sam says his sexuality forced him to prove himself