Culture
How young is too young to play professional sports?
Why this matters
What age is the right age for an athlete to go pro? What could a too-early start mean for the athlete and their career?
How young is too young to become a professional athlete?
Pro sports leagues around the world have age limits for participants. The NFL requires athletes to be at least three years removed from high school (usually 21 or 20 years old). The NBA requires athletes to be 19. The NHL's age minimum is 18 years old. Major League Baseball has an 18-year-old minimum for U.S. players and 17 for international players.
Other team or individual sports have varying policies. And athletes, or their families, push the limits of how early they can become a professional. Take 13-year-old American soccer prodigy Olivia Moultrie for example. The Canyon Country, Calif., native announced on Feb. 25 she had signed with a sports agency, Wasserman Media Group, and signed a multiyear deal with Nike.
In late February, Moultrie relocated to Portland, Ore., to join the Portland Thorns F.C. developmental academy. Moultrie appeared in her first professional action in a preseason match against the U.S. Women's National Team.
Moultrie became the youngest girls soccer player to accept an athletic scholarship two years earlier when she accepted one from the University of North Carolina at the age of 11. Now the barely-teenage prospect is the youngest girls soccer player to forgo her scholarship and turn pro.
Even though Moultrie is technically a professional, she has to wait five years before she can sign with a professional team. The National Women's Soccer League (N.W.S.L.), the top pro women's soccer league in the U.S., doesn't allow players to sign a contract until they are 18. FIFA rules will not allow Moultrie to sign with a foreign club until age 18 either.
Moultrie's route to the pros is much more common among boys than girls. According to the New York Times, only two current members of the U.S. women's national team skipped college and went straight to the pros: Mallory Pugh and Lindsey Horan.
American girls' soccer players, for the most part, follow the traditional path through youth teams to powerhouse Division I soccer programs such as Stanford and North Carolina. They are subsequently drafted into the N.W.S.L via the league's draft in January.
Debuting too early in sports can have its consequences. While some might find success, others struggle to adjust to the top leagues at such a young age. Some examples of players who made pro debuts around Moultrie's age?
Freddy Adu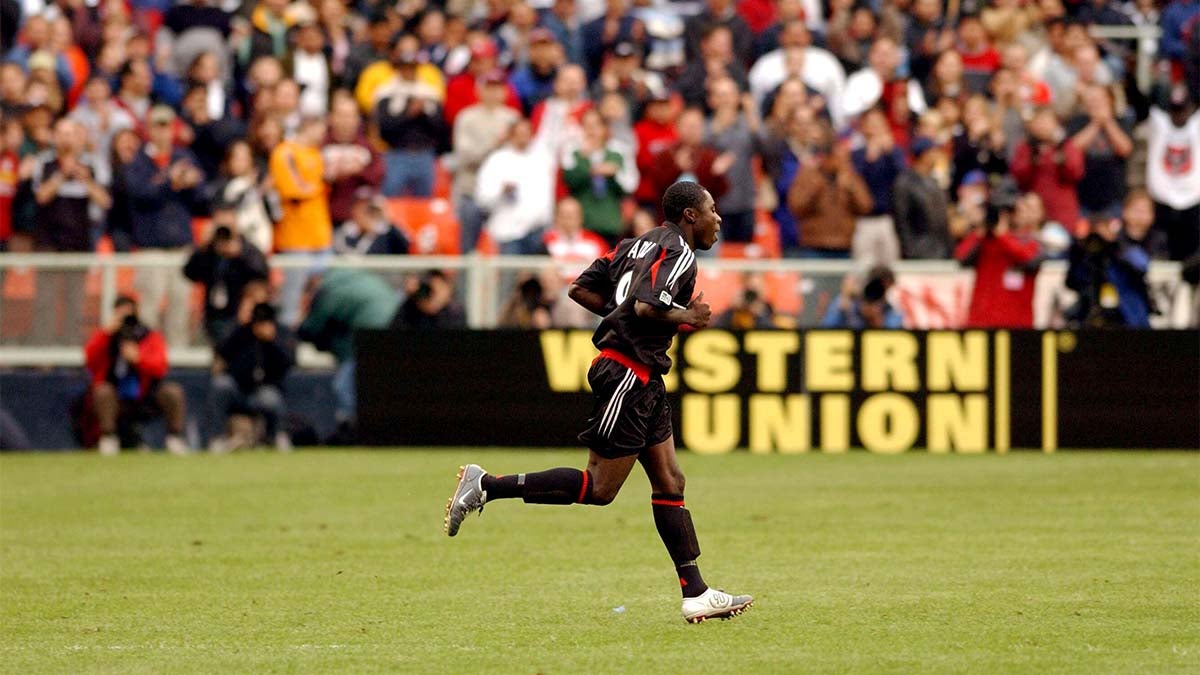 Freddy Adu became the youngest American to sign a pro contract when he signed with D.C. United after being selected No. 1 overall in the 2004 MLS SuperDraft at age 14.
Adu's career started well: He scored 11 goals in 87 matches over his three-year stretch with D.C. United. He made the MLS All-Star in 2005 and 2006.
However, Adu had trouble sticking with one team. After spending his first three professional seasons with D.C. United, the midfielder bounced through 13 more soccer clubs, starting with a trade to Real Salt Lake following the 2006 season, over the next 11 years. Adu last played for Las Vegas Lights FC of the USL and was released following the 2018 season.
Matthew Briggs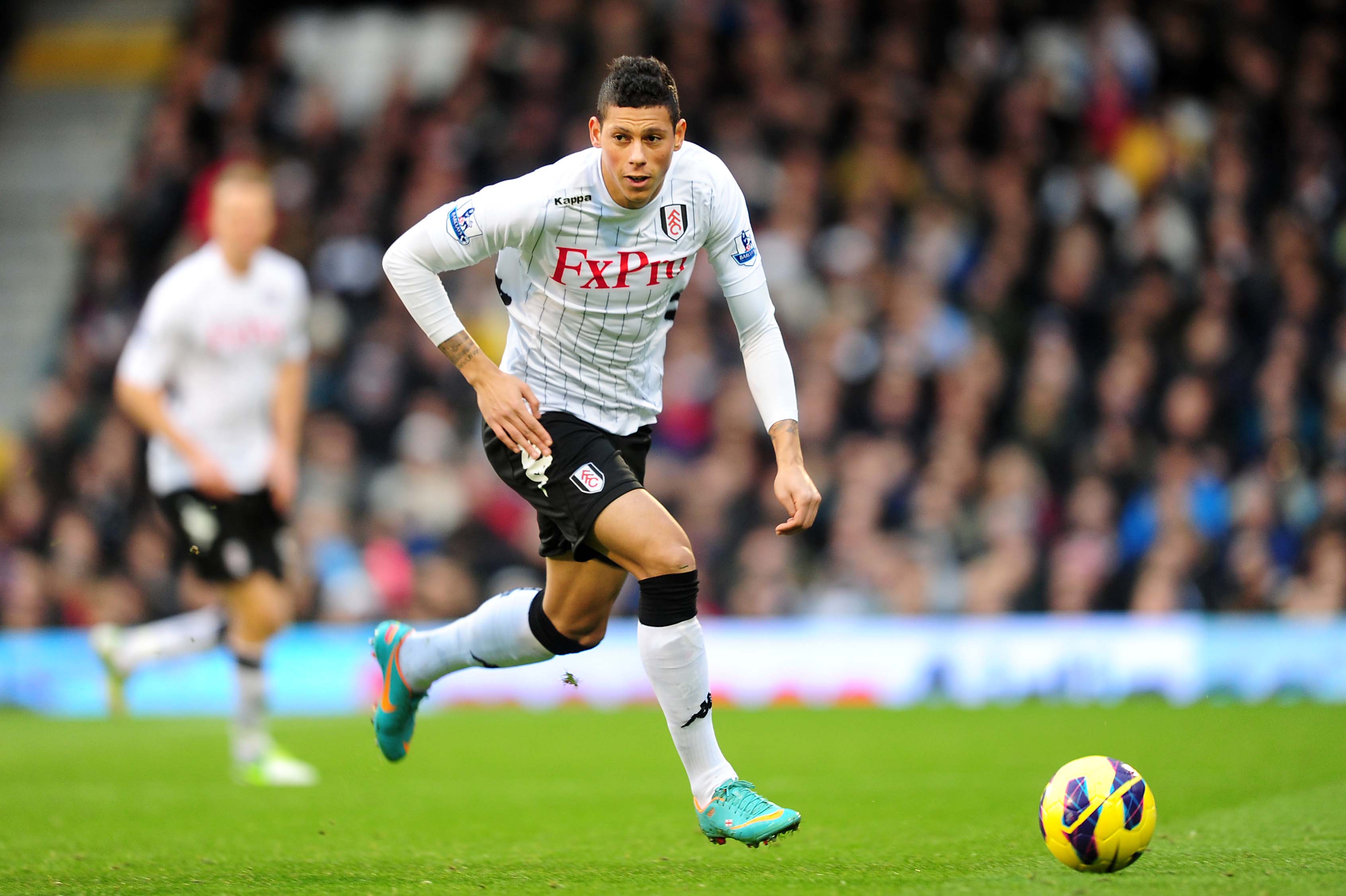 In the English Premier League, Matthew Briggs became the youngest player in a Premier League game when he made his debut for Fulham F.C. at 16 years and 86 days old in May 2007. That was younger than Izzy Brown, who made his debut with West Bromwich Albion in 2013 (16 years and 117 days old) or Aaron Lennon, who made his debut with Leeds United in 2003 (16 years and 128 days old).
After Fulham, the teenager played for nine clubs in lower-tier leagues over the next 11 years, scoring six goals in 140 appearances as a defender. Briggs is a member of Maldon & Tiptree F.C. of the Isthmian League, a semi-professional league in England.
Lucy Li
While the PGA Tour requires golfers to be 18 to join (with some exceptions for 17-year-olds), that doesn't stop golfers at USGA events from lowering the age bar. A pair of 10-year-olds, Michelle Wie in 2000 and Lucy Li in 2013, each qualified for the U.S. Women's Amateur Public Links.
Li is the youngest golfer to qualify for the U.S. Women's Open, doing so in 2014 at age 11. Through two rounds, Li shot a 156 (+16) and missed the cut. After spending 2015 out of the national spotlight, Li won the Junior PGA Championship and was a part of the winning team of the 2016 Junior Ryder Cup.
Recently, Li made the cut at the 2018 U.S. Women's Open as one of seven amateurs participating. She finished with a 299 (+11) and finished 55th. Li is the seventh-ranked amateur women's golfer in the world per World Amateur Golf Ranking (WAGR).
Joe Nuxhall
The youngest pro baseball player to appear in a Major League Baseball game came in 1944 while numerous MLB players were fighting in World War II, Joe Nuxhall made his debut on the mound in the ninth inning for the Cincinnati Reds in a game against the St. Louis Cardinals. He was 15.
The teenager lasted two-thirds of an inning. He allowed five runs on two hits and five walks. One of the hits was by Hall of Famer Stan Musial.
After the outing, Nuxhall did not return to the majors and the Reds until he was 23. He went on to have a 16-year career with more than 2,300 innings pitched and a 3.90 career earned run average (ERA).
TJ Mathewson is a junior journalism student at Arizona State University
Related