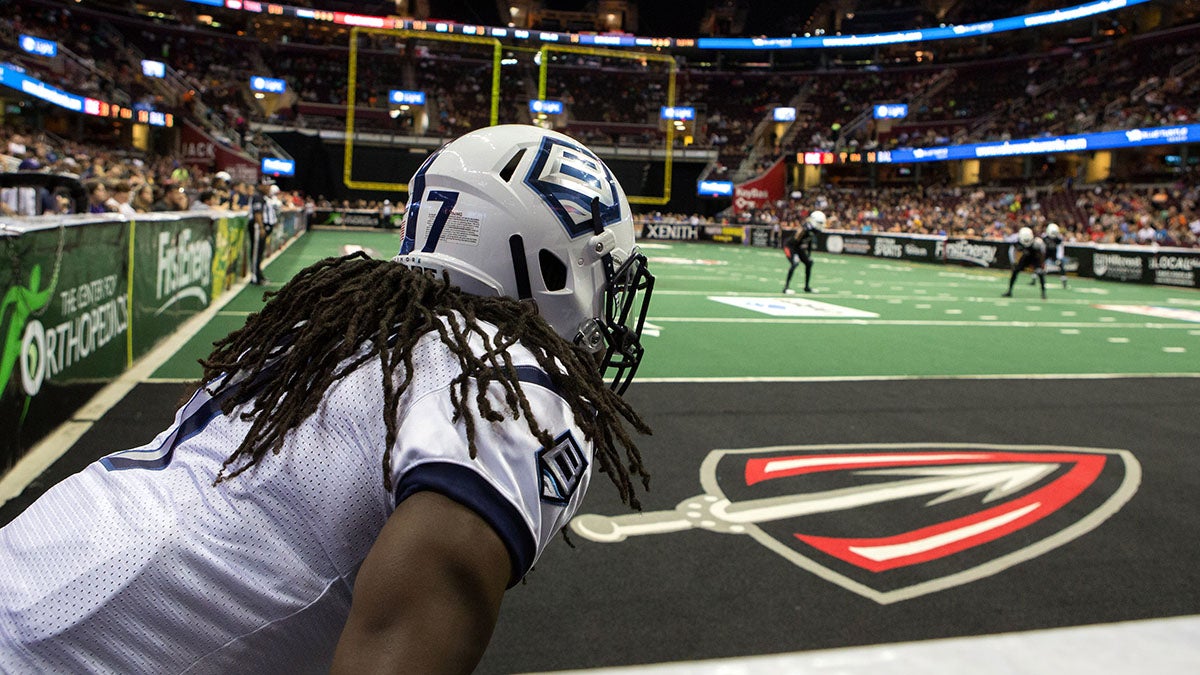 After being sued by a former insurer, the third-longest running football league is shutting down. The Arena Football League, founded in 1987, announced on Oct. 30 it closed down all six league teams.

Randall Boe, the commissioner of the league, said the decision was difficult, but necessary. 
"These closures have resulted in the elimination of various staff positions, and is a direct consequence of the current financial constraints facing the AFL, which include extensive legacy liabilities and a recent multimillion-dollar litigation filed against the League by an insurance carrier that provided coverage for the AFL between 2009 and 2012," he said in a news release.  "Those liabilities, which are all related to prior League operations, severely constrain the League's ability to expand and operate."
In October, the National Union Fire Insurance Company sued the AFL, claiming the league owed more than $2.4 million in overdue premiums and payments related to worker's compensation for a the period from 2009 to 2012. National Union said the AFL still owed money for premiums that were tied to that policy. 
"To date, [the AFL has] made no attempt to cure or mitigate this breach by tendering to National Union the full amount owed," the insurer said. "In the event the court denies or dismisses National Union's' petition to compel arbitration, National Union seeks judgment awarding it damages in an amount to be proven at trial but not less than $2.4 million."
National Union claims the insurance contract in question contains a clear arbitration clause providing that "all disputes about 'your payment obligation' be submitted to arbitration" before a panel of three arbitrators. 
The AFL has made strides over the years to improve fan engagement. The league invested in technologies such as wearable camera streaming and gaming, as well as streaming games live on Twitter. Additionally, the AFL partnered with DraftKings to have daily fantasy contests. 
"The AFL is innovative, brave and fun," Boe said. "Our teams push barriers and continually experiment with dynamic ways to engage fans, creating some of the most memorable live-action sports experiences."
Ted Leonsis, owner of two AFL teams, took to LinkedIn to share his thoughts on the league's shutdown. 
"We continue to believe in the AFL product," he said. "Its fast-paced, high-scoring style of football is perfect for a future where younger viewers digest content via OTT channels and where sports betting becomes an important component to a league's business model. The league's business plan called for steady local market expansion in order to develop scale and a national footprint. Unfortunately, the league has struggled to secure enough additional financial investment to execute that plan."
Though the league is shutting down for now, Boe said he hopes to do everything in his power to ensure the AFL plays another season.
"Looking forward, the AFL will continue to push ahead with efforts to identify solutions to address the aforementioned financial constraints," he said. "... We are exploring every possible avenue to continue bringing AFL football to our fans, including further evolutions to the current business model, and are engaging with prospective investors and supporters who are interested in seeing the League continue to grow."
Blake Harris is a senior sports journalism student at Arizona State University 
Related Articles
Report: Shrinking insurance market could end football as we know it