Business
Archive
BlizzCon 2019 protests planned after Hong Kong Hearthstone player punished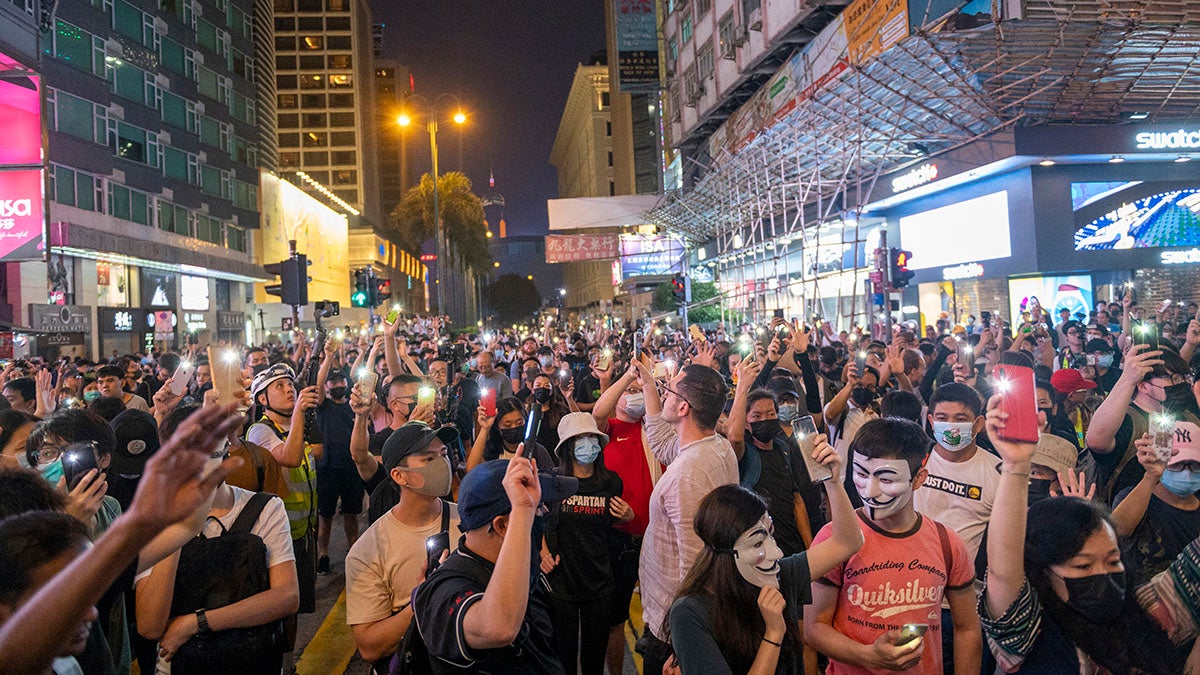 While many gamers are focusing on the announcement of new game content during Blizzard Entertainment's BlizzCon 2019, at least one group is trying to make the company's controversial decision regarding Hong Kong a core part of the event.

The protestors, led by Dayton Young, plan to demonstrate outside of the Anaheim Convention Center in California at noon on the first day at BlizzCon, Nov. 1, 2019, to support a fellow gamer.
The group is taking a stand against punishment Blizzard handed down to Hong Kong player Wai Chung Ng, who goes by the handle "Blitzchung," for showing his support of protests taking place in his country during the broadcast of the company's Asia-Pacific Grandmasters tournament.
Young told Gamespot that while Blizzard reserves the right to monitor content to protect players, it should not stop players from speaking out about personal liberty.
"We understand that game publishers and developers have a responsibility to moderate the content that appears on their platforms to ensure that gamers are safe from harassment, threats of violence, and other dangerous behavior," Young said. "But silencing gamers who speak up about issues that affect their freedom makes us all less safe from oppression and institutional abuse."
[BREAKING] Hong Kong Hearthstone player @blitzchungHS calls for liberation of his country in post-game interview:https://t.co/3AgQAaPioj

@Matthieist #Hearthstone pic.twitter.com/DnaMSEaM4g

— ? Inven Global ? (@InvenGlobal) October 6, 2019
In a statement released October 8, two days after Blitzchung used the phrase "liberate Hong Kong, revolution of our time" while wearing a gas mask, Blizzard removed him from the professional Hearthstone Grandmasters and retroactively revoked any winnings he earned during the season. Blitzchung was also banned from any Hearthstone events for 12 months, and the company said they would no longer work with the casters who were interviewing Blitzchung when the incident occurred.
The company justified the punishment by citing the following rule:
"2019 HEARTHSTONE® GRANDMASTERS OFFICIAL COMPETITION RULES v1.4   p.12, Section 6.1 (o)
"Engaging in any act that, in Blizzard's sole discretion, brings you into public disrepute, offends a portion or group of the public, or otherwise damages Blizzard image will result in removal from Grandmasters and reduction of the player's prize total to $0 (U.S. dollars), in addition to other remedies which may be provided for under the Handbook and Blizzard's Website Terms."
Blitzchung told Polygon that Chinese netizens were calling for some form of punishment, but the Western response to this incident was very different. The day after Blizzard announced the punishment, around 30 employees staged a walkout to show their disagreement with the decision. Someone also covered up the "Think Globally" and "Every Voice Matters" values engraved in the heart of Blizzard's campus. 
in tonight's Collegiate Hearthstone championship, American University held up a "Free Hong Kong, boycott Blizzard" during the broadcast, which was quickly cut away by Blizzard pic.twitter.com/Y9eXtLfuGw

— Rod Breslau (@Slasher) October 9, 2019
That night, American University's collegiate Hearthstone team held up a sign that read "Free Hong Kong, Boycott Blizz" during their match against Worcester Polytechnic Institute. The university did not punish the students, but they were eventually banned from competing for six months by Tespa, the organization that runs Blizzard's collegiate esports tournaments (Editor's note: this reporter previously wrote for Tespa).
Happy to announce the AU Hearthstone team received a six month ban from competition. While delayed I appreciate all players being treated equally and no one being above the rules. pic.twitter.com/mZStoF0e0t

— Casey Chambers (@Xcelsior_GU) October 16, 2019
The next day, Blizzard faced another blow as Hearthstone commentator Brian Kibler announced his decision to step away from casting the upcoming Grandmasters Finals. At the same time, #BoycottBlizzard trended across Twitter, with many gamers sharing their displeasure with Blizzard's decision.
This prompted Blizzard Entertainment President J. Allen Brack to release a followup statement that shared the company's decision to reduce Blitzchung's punishment. He was allowed to keep his prize money, was no longer banned from Grandmasters and his suspension was reduced to six months. 
Brack also downplayed the influence China had on Blizzard's decision to punish Blitzchung. Chinese multinational conglomerate Tencent owns 5% of Activision Blizzard, the holding company that includes Blizzard Entertainment.
"The specific views expressed by Blitzchung were NOT a factor in the decision we made," Brack wrote. "I want to be clear: our relationships in China had no influence on our decision."
Despite the reduction in Blitzchung's punishment, many were unsatisfied with the way Blizzard handled the situation. This included a bipartisan congressional group that sent a letter to the company on October 18 signed by Sens. Ron Wyden, D-Oregon and Marco Rubio, R-Florida and Reps. Alexandria Ocasio-Cortez, D-New York; Mike Gallagher, R-Wisconsin and Tom Malinowski, D-New Jersey.
Blizzard and the esports industry aren't the only American entities entangled in drama surrounding the Hong Kong protests. The NBA was thrust into a similar situation when Houston Rockets General Manager Daryl Morey tweeted an image that read: "Fight for Freedom. Stand with Hong Kong." 
League commissioner Adam Silver eventually supported the right of anyone in the NBA to speak their mind about the situation, while also sharing that the Chinese government asked that Morey be fired. Players like LeBron James disagreed with Morey's decision to tweet about the situation, while retired players like Shaquille O'Neal recently said Morey was right to tweet.
No matter how Hong Kong protests play out across the world, the planned demonstration outside BlizzCon 2019 will guarantee their presence is felt at the event.
Jason Krell is a masters of sports journalism student at Arizona State University