Culture
Business
Opinion
Opinion: NBA-China tweet issue shows league's free speech policy not welcome everywhere
Why this matters
NBA's presence in China tested when faced with free speech support of Rockets GM, negative Chinese reaction.
Once again sport is in a position to lead the way on a pressing  political issue of the day. The NBA gets to show us, with the media presence that only a global sports league can deliver, how multinational corporations should deal with international political issues when they want to do business everywhere.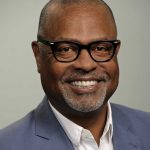 The NBA, already China's most popular sports league, found that the freedom it grants its players to speak out on social justice issues becomes a different situation when it comes to the Chinese government.
What lessons can broader society, once again, learn from sport?  The NBA was thrust into this position because Houston Rockets General Manager Daryl Morey tweeted an image that read: "Fight for Freedom. Stand with Hong Kong." 
The tweet was resoundingly viewed as negative in China.  
Morey is generally a big player on Twitter and was expressing his view on issues facing China and Hong Kong, where hundreds of thousands of demonstrators have taken to the streets to protest an extradition law that they believe will undermine Hong Kong's autonomy.
Morey has been outspoken on many issues. However, he is also an employee of an NBA franchise.  After Rockets owner Tilman Fertitta stated that the Rockets did not take political positions, Morey deleted the post and tweeted an apology.
In the past, NBA Commissioner Adam Silver has proven himself to be one of the best leaders in sport by addressing social issues as rapidly as they emerge. For example, he has been praised by me and others for moving swiftly to take action against racist former Clippers owner Donald Sterling and being supportive of athletes on social issues.
The correct leadership rapid action by Silver here was tougher to sort through, potentially compounded in the Mandarin translation. The earlier responses to the Morey tweet, led by Houston ownership, did seem to be throwing the GM under the bus. But later Silver, after a flurry of exchanges on Twitter, emerged and told Kyodo News in Tokyo: "I think as a values-based organization that I want to make it clear ... that Daryl Morey is supported in terms of his ability to exercise his freedom of expression."
It is difficult needle-threading by Silver — made even trickier with Chinese teams playing NBA preseason games in the U.S. and the Los Angeles Lakers and Brooklyn Nets scheduled to play two games in Shanghai on Oct. 10 and 12.
Sports leagues in general have little interest in being involved in domestic politics — although the NBA moved an All-Star Game from Charlotte when the transgender restroom issue was at hand — and certainly not to drift into issues across the globe. The balance here, frankly, became free speech and corporate values versus the negative impact on the NBA's bottom line.
Only Morey will know how he feels about his rapid personal retreat. His apology was a difficult backtrack, but it made clear the old "the tweets are my own" adage is one that corporate entities prefer that individuals deliver upfront, if we must tweet at all. We can take him at his word that after his tweet, and his statement that he heard and learned from others. 
The added lesson here is the question we must ask ourselves: Is it important enough for you to take the risk? Free speech does not generally apply in the nongovernmental workplace, but personal integrity does.  If we compare Morey to the athlete activists of the past few years, he pales by quite a bit. Some athletes are still kneeling and Colin Kaepernick still does not have a job.
The Twitter debate went on to include Senator Ted Cruz, and it felt like the word limit on Twitter is too small for an issue few are well versed in. The leadership lesson that is clearest is how we need to be careful about trying to conduct complex discussions on Twitter, regardless of the topic. After Nets owner Joe Tsai, a Taiwanese-Canadian, joined in the discussion via Twitter, Silver set forth, "I am also supporting Joe Tsai. I realize, as I said again, these are complex issues they don't lend themselves easily to social media. I can't ultimately run the NBA based on trying to satisfy everyone on Twitter."
Silver went on to say, "I hope I am not naive in saying that I think at the end of the day some positive will come from this." Unfortunately for the league, Chinese state-run television announced it had suspended broadcast plans for NBA preseason games. Tencent also said it would "temporarily suspend" internet streams of those games. 
And while Silver was referencing greater understanding globally of the issues confronting China and Hong Kong, the controversy underscores how multinational companies must take care when wading into political waters.
Kenneth L. Shropshire is the CEO of the Global Sport Institute and adidas Distinguished Professor of Global Sport at Arizona State University and Endowed Professor Emeritus at the Wharton School, University of Pennsylvania. Among his 13 books is Sport Matters: Leadership Power and the Quest for Respect in Sports.