Business
U.S. Soccer proposes plan for tournament of the Americas in 2020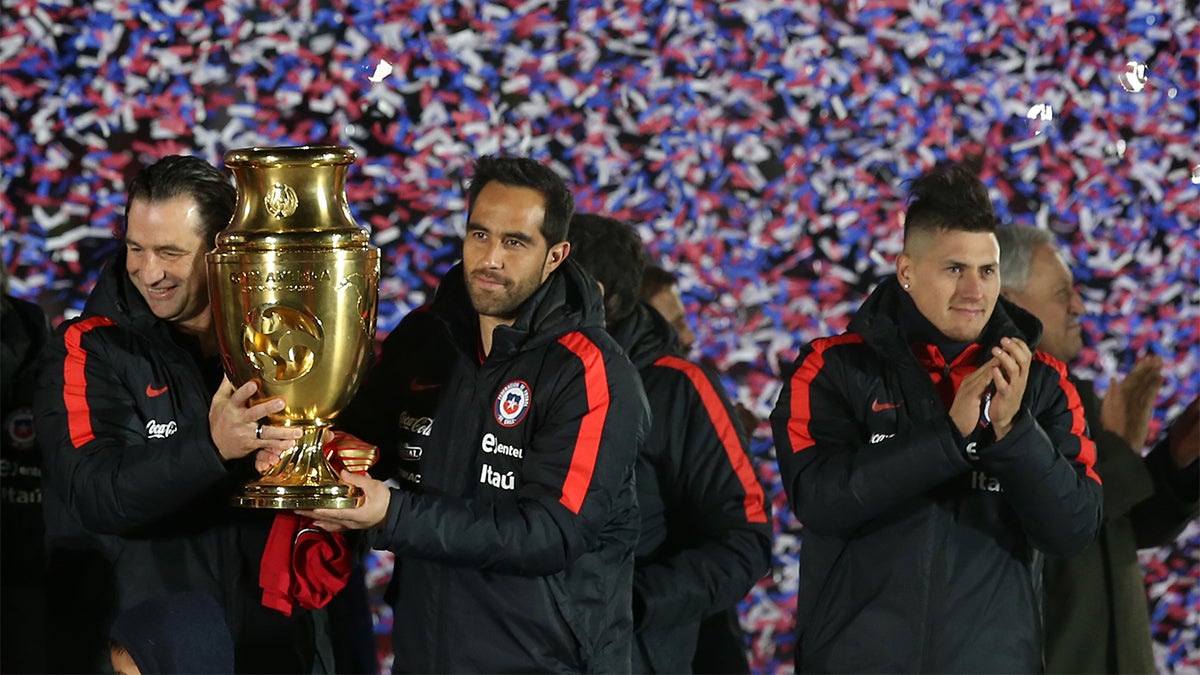 After the success of the 2016 Copa America Centenario, U.S. Soccer sent a proposal in late February to 10 South American federations to invite their national teams to play in a similar tournament in 2020.

The proposal was initially rejected by CONMEBOL, which counts massive, competitive countries like Argentina, Brazil and Uruguay among its ranks. In a story detailing CONMEBOL's initial rejection of the plans, the New York Times reported, "If the offer to Conmebol is not revived, U.S. Soccer is expected to press ahead with plans for a scaled-down tournament featuring national teams from other continents, potentially including Africa and Asia."
U.S. Soccer President Carlos Cordeiro, elected in February 2018, crafted a package that would reportedly subsidize travel fees and public appearances for South American squads. The proposal also provides bonuses for each point scored as well as an $11 million prize for the winner. The proposed tournament would also include six teams from CONCACAF, the confederation made up of most North and Central American teams as well as the Caribbean. The structure is expected to be similar to that of the Copa America Centenario.
Cordeiro spoke in grandiose terms when he took the job.
"U.S. Soccer needs to change," he said. "Transformational change. The vote comes down to one simple question: Who can actually deliver that change?" This is certainly a vision that would help attract greater attention to soccer in this country and include the U.S. in a higher level of international competition.
The U.S. did not qualify for the 2018 FIFA World Cup but was selected as part of a multinational bid to host the 2026 Cup. Cordeiro was selected, in part, to overhaul the organization in response to the country's failure to qualify for the 2018 event.
The Copa America in 2016 welcomed nearly 1.5 million fans and a combined 100 million television viewers, representing a massive success during its debut in America.
"We all knew this tournament had great potential both on the field and off, and I'm happy to say that we were able to come together and provide the millions of fans both in the stadiums and around the world with a fantastic experience during Copa America Centenario," said Sunil Gulati, who was the U.S. Soccer president at the time.
CONCACAF and South America's CONMEBOL have their own tournaments, and the 2020 tournament proposal would not seek to replace existing competitions in the Americas. Rather, it is designed to fill a void in the current calendar and provide another option for soccer fans in the Western Hemisphere during the summer, when the only other international competition is UEFA's European Championship.
The proposal calls for the tournament to take place in America every four years, offsetting CONCACAF and CONMEBOL's own competitions. While CONMEBOL rejected an initial offer, CONCACAF seems to support the proposal.
"We view this opportunity positively," the leaders of CONCACAF wrote in a statement. "... and [it] complements our vision to continue providing opportunities for our member associations to play competitive football at the highest level."
However, CONMEBOL last year moved forward with plans to shift its Copa to even-numbered years starting in 2020, which would clash with this proposal, though as an article in the New York Times from the time of the proposal noted, even at that time, "If the proposed tournament with CONMEBOL does not come to fruition, U.S. Soccer could still press ahead with a new event, possibly a scaled-down tournament involving teams from other continents."
Brendon Kleen is a senior journalism student at Arizona State University.
Related Articles
U.S. women's soccer team sues governing body over gender discrimination