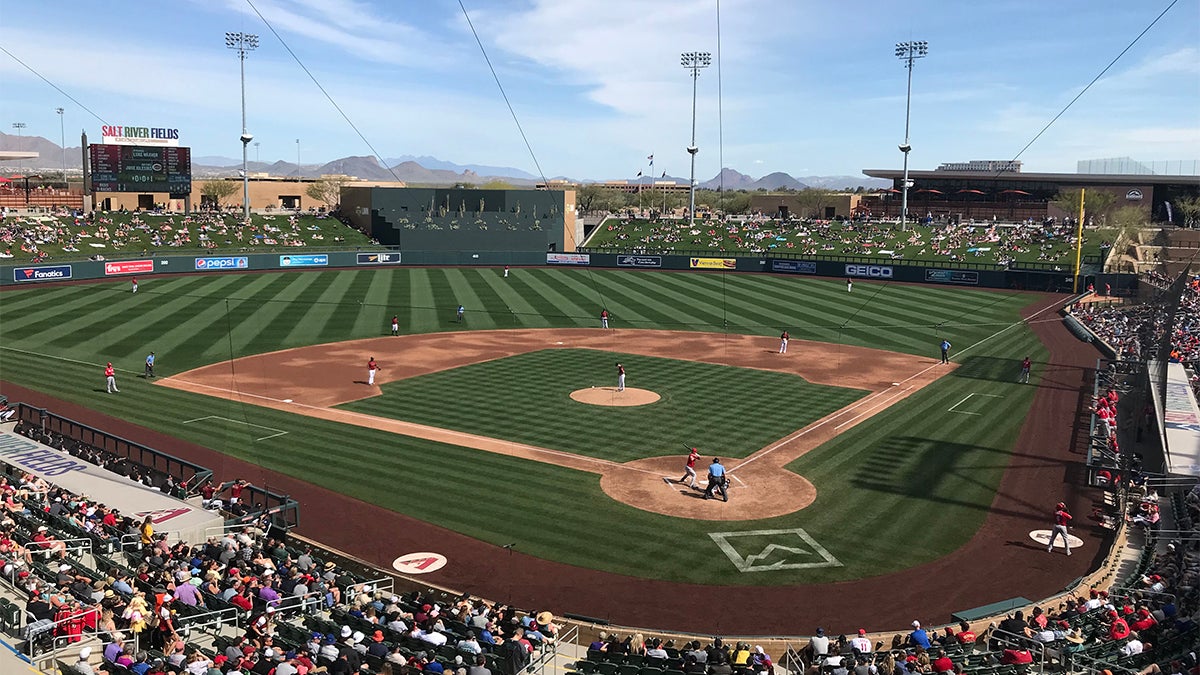 Professional sports leagues in America have ways of getting ready for the regular season —  training camp for the NFL, NBA and NHL, and spring training for MLB. Unlike the training camps, MLB spring training takes place in two states, Arizona and Florida, as teams look to escape the cold winter weather.


The movement of the league to these two states draws a massive influx of fans and media to the two states. How much exactly does that boost the local economies of those two states?
Across the 200-plus games in each of the two spring training leagues, hundreds of millions of dollars are generated for the local economies and distributed as wages. According to the Seidman Research Institute in the W.P. Carey School of Business at Arizona State University, the Cactus League in Arizona had a total economic impact of $644.2 million in the spring of 2018. The Grapefruit League in Florida produced a $687.1 million overall impact according to the Florida Sports Foundation. A majority of the money flows in from out-of-state residents, who make up more than half of the attendance for each league (52 percent in Florida, 60 percent in Arizona).
TJ Mathewson is a junior journalism student at Arizona State University.
Related Articles
Racial incident in Florida led to Arizona's Cactus League
Toilet water mold, fast food, futons: Many minor leaguers live below poverty line