Business
Nielsen: Americans who watch sports on TV prefer to do so in large groups at restaurants, bars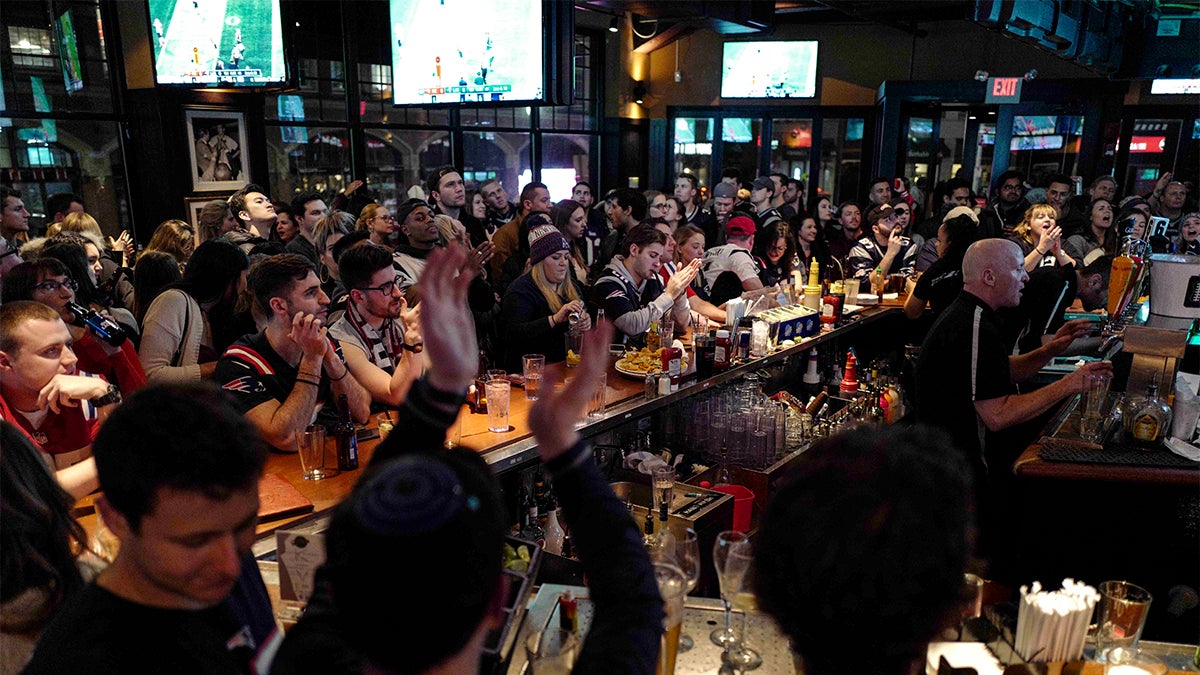 As the sports industry ventures into tech-first methods of putting content in front of fans, new data shows many of those fans remain content to watch sports away from home the same way they always have.


A Nielsen survey from January entitled, "Driving Brand Engagement and Co-Viewing on Linear TV With Out-of-Home Audiences" reports bars and restaurants are the most popular locations where fans gather to watch sporting events. Sixty-six percent of the overall population of adult respondents named food service spots as one of the ways they consume live sports on linear television -- scheduled broadcasts viewed by the audience at the time it airs -- outside their homes.
The survey pulled specifically from data on the fall's slate of sporting events, including the NFL and college football seasons, the World Series and the start of LeBron James' first season with the Los Angeles Lakers. The survey also looked only at fans who watched games on television, meaning the survey distinguished between TV viewing and other ways fans can consume content today, including streaming services on their mobile devices and nonlinear TV through at-home streaming devices.
Of those surveyed, 68 percent responded they "like to view (sports) with others" and that was the reason for their out-of-house TV consumption. Others said they liked getting in front of bigger screens or passing the time when they are away from home for a different reason. All reasons tracked with the concept that restaurants and bars maintain the strongest pull for people looking to catch a game away from home.
Perhaps most importantly for those in the industry attempting to keep up with different viewer habits, many of those who watched games outside the house in large groups identified and discussed brands that advertised during the events.
Nielsen broke that data down by age bracket. At least half of each adult group claimed they discussed advertising brands with family or friends after watching the event. Between a quarter and a third of that population claimed they purchased a product from that brand after seeing an ad during out-of-home viewing.
The survey supports the belief that the efficacy of a traditional linear TV broadcast funded by advertising dollars remains an efficient way to entertain sports fans and satisfy brands during the fall of 2018, a period that includes a diverse offering of sports for all stakeholders.
Brendon Kleen is a senior journalism student at Arizona State University.
Related Articles
Cauliflower and chicken wings: Americans' Super Bowl diet is changing
Women's sports popularity is growing, according to Nielsen study