Business
Culture
Women's sports popularity is growing, according to Nielsen study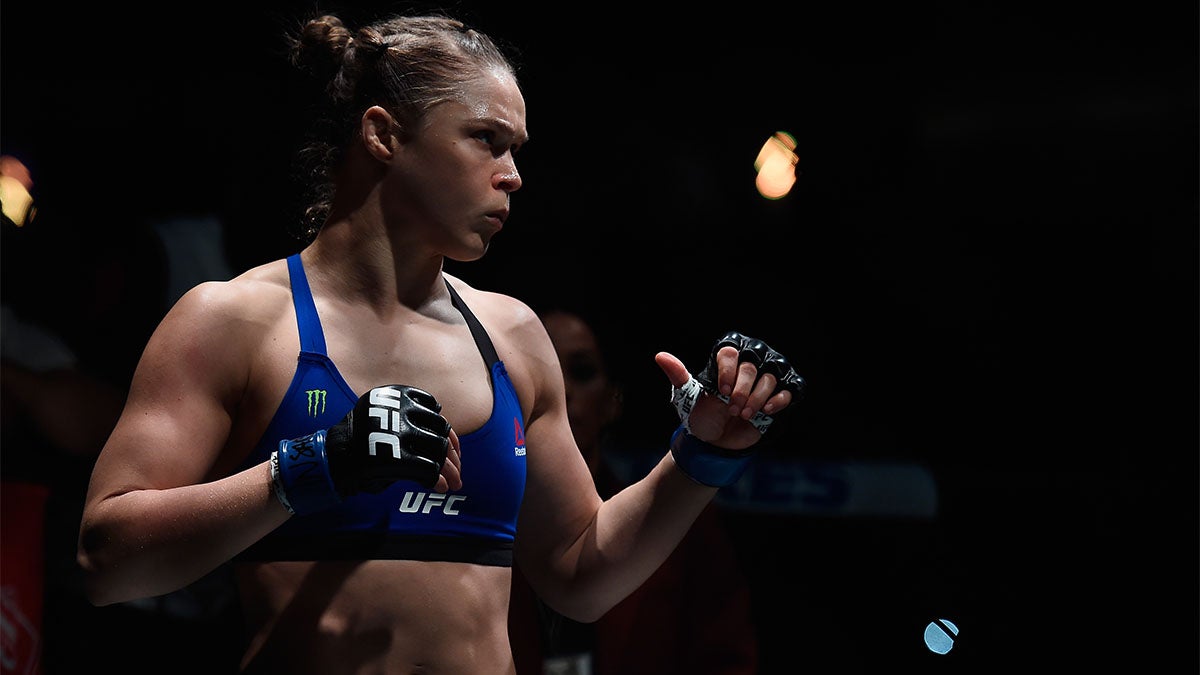 Women's professional sports leagues historically have trailed behind their male counterparts in popularity. As a result, few leagues exist even though some male leagues, such as the NBA in the United States, have a separate female league, the WNBA.
Women's sports have not produced on a viewership or financial level, leading to lower wages for players and fewer opportunities for premier female athletes to reach superstar status.
However, that trend may be starting to change globally, according to a 2018 Nielsen study on women's sports engagement that examined fan tendencies from the eight most commercially active sports markets in the world.
The study showed more sports fans today not only enjoy but also believe in the women's sports industry. Of the 84 percent of general sports fans today worldwide with an interest in women's sports, 51 percent of those are men, which shows both men and women can be consumers of women's athletics.
Recent televised women's sporting events have aided this trend. The UEFA Women's Euro Tournament in 2017 attracted 150 million total viewers around the world. In May 2018, a world record for attendance was set when the La Liga MX Femenil final drew 51,211 fans. The largest TV audience for a single women's sporting event belongs to the Rio 2016 women's field hockey gold medal matchup between the Netherlands and Great Britain, accumulating a 5.5 million viewing audience.
"If you're looking at one symbolic moment, it was in Rio and the (field) hockey gold medal match." said former BBC Sport's Young Audiences Editor, Stuart Rowson. "The 10 o'clock news waits for a women's hockey match to finish –– I can't imagine that before London 2012, a moment like that, albeit a big team GB moment, would have stopped BBC One in its tracks."
The success of such events demonstrate women's sports can engage fans on a large scale, underscoring that the competitiveness and parity of their leagues will draw spectators, both male and female.
Forbes and I have decided to end things.
In the end, I wrote 93 articles for Forbes
49 on women's sport. 44 on men's sports (that was intentional).
Average women's story had 8,185 views.
Average men's story had 4,117 views
An audience does exist for women's sports stories!

— David Berri (@wagesofwins) October 25, 2018
Another reason for this increase in viewership for women's sporting events is the rise of new media, which provides leagues with niche viewing opportunities, such as free, subscription-based and streaming options. Although 45 percent of the general population now considers attending live women's sports events, 39 percent say they would engage more if these sporting events were available for free online.
According to the Nielsen study, 66 percent of the people who would be interested in streaming women's sports would be willing to pay up to $10 for streaming services. Non-traditional ways to watch women's sports could be the key to not only developing a large domestic consumer base, but also an international following as well.
Star female athletes such as Serena Williams, Hope Solo and Ronda Rousey for the first time are international sports icons, and this newfound marketability for top tier female athletes allows them to not only make money themselves, but also for the leagues they play in.
The successes of male international icons at developing and promoting their own brand, such as LeBron James, Cristiano Ronaldo and Neymar, lays the groundwork system that these athletes can emulate.
Williams, for example, is the most recognizable female athlete in five of the eight countries surveyed and ranks second in two. Her performances throughout the world on the court as well as her prominence in ad campaigns for international athletic brands such as Nike have established her among the greats in sports. Therefore, it's no surprise tennis has the second-highest interest rating among women's sports behind track and field.

Women's sports are on the rise in an ever-changing sports landscape of the present, and the increase in positive ratings and reviews of women's sports leagues around the world are intriguing prospects for this new age of sports.
Ross Andrews is a senior journalism student at Arizona State University
Tags:
2012
,
ad campaign
,
athletics
,
BBC
,
female
,
field hockey
,
girls
,
gold medal
,
Great Britain
,
Hope Solo
,
interest
,
international
,
La Liga MX Femenil
,
London
,
male
,
NBA
,
Netherlands
,
Nielsen
,
NIKE
,
ratings
,
Rio
,
Ronda Rousey
,
Serena Williams
,
sports
,
sports icon
,
sports industry
,
streaming
,
Stuart Rowson
,
Study
,
track and field
,
UEFA
,
United States
,
viewership
,
WNBA
,
women